PDC Hall of Fame
THE Professional Darts Corporation launched their Hall of Fame in January 2005 to recognise the contribution to the sport of some of the most famous names and revered personalities.

Players, officials, administrators and commentators are amongst those who have been inducted into the PDC Hall of Fame, with the awards being presented at the PDC's Annual Awards Dinner.

Information about each of the current members of the PDC Hall of Fame can be found below.

The current members of the PDC Hall of Fame are:
Eric Bristow, John Lowe, Freddie Williams, Phil Jones, John Raby, Dave Lanning, Sid Waddell, Dennis Priestley, Dick Allix, Tommy Cox, Phil Taylor, Bruce Spendley, John Gwynne and John Part, who was inducted in January 2017.
John Part
John Part - Inducted into PDC Hall of Fame in 2017
Canadian legend John was inducted into the PDC Hall of Fame in January 2017 to recognise his career as the sport's most successful North American player.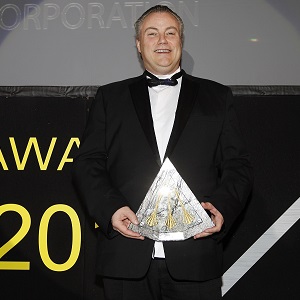 The winner of the 1994 Lakeside Championship as he made an immediate breakthrough at the top level, Part went on to win the PDC World Championship in both 2003 - when he ended Phil Taylor's eight-year reign - and 2008, when he was the first to triumph at Alexandra Palace.
Part has also won the 2006 Las Vegas Desert Classic amongst a host of PDC ranking titles, and has also been a dominant force on the North American circuit during his career.
Part has combined his playing with commentary for Sky Sports, and after dropping out of the world's top 64 in 2017 to lose his Tour Card has pledged to continue competing.
"I love darts and I think there are a lot of great, fantastic things happening in the game," said Part. "It's been really wonderful, and I'm so happy to have been at the onset of the current game, and to get some acknowledgement of that is fantastic.
"All I've ever done is play a game I love, and I got to keep going to different places and do a lot more than play darts, and I've had a lot of good times. This means a great deal to me."