Clarky's Coast-To-Coast Challenge!
January 22 2016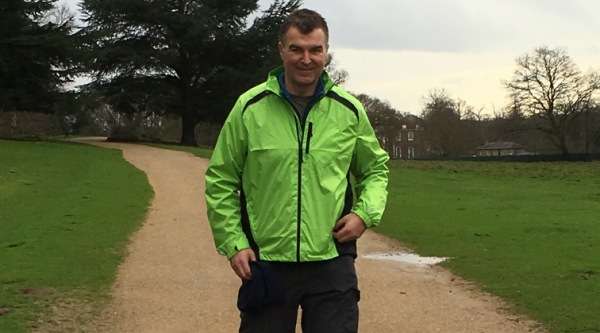 DAVE CLARK is to undertake the biggest physical challenge of his life with a 200 mile coast-to-coast walk in September 2016 to raise funds for Parkinson's UK, the PDC's official charity.

Sky Sports presenter Clark is a proud supporter of Parkinson's UK, having been diagnosed himself with Parkinson's five years ago.

To coincide with Parkinson's UK's partnership with the PDC during 2016, Clark will lead a special charity two-week walk in September as he traverses England from St Bees in Cumbria to Robin Hood's Bay in his native Yorkshire.

The 200-mile walk will begin on September 11 and cross the Lake District, Yorkshire Dales and North Yorkshire Moors before concluding 13 days later.

Fans are encouraged to join Dave Clark along the way, and can register in advance to take part in the walk by emailing corporate@parkinsons.org.uk.

To donate for Clarky's Coast To Coast Walk, visit www.justgiving.com/ClarkysC2C.

Clarky's Coast To Coast Walk
Day One - September 10: Arrive St Bees
Day Two - September 11: St Bees-Ennerdale Bridge (15m)
Day Three - September 12: Ennerdale Bridge-Rosthwaite (16m)
Day Four - September 13: Rosthwaite-Grasmere (9.5m)
Day Five - September 14: Grasmere-Patterdale (7.5m)
Day Six - September 15: Patterdale-Shap (16m)
Day Seven - September 16: Shap-Kirkby Stephen (20.5m)
Day Eight - September 17: Kirkby Stephen-Keld (14.5m)
Day Nine - September 18: Keld-Reeth (12.5m)
Day Ten - September 19: Reeth-Richmond (14m)
Day 11 - September 20: Richmond-Ingleby Cross (23m)
Day 12 - September 21: Ingleby Cross-Great Broughton (12m)
Day 13 - September 22: Great Broughton-Glaisdale (18.5m)
Day 14 - September 23: Glaisdale-Robin Hood's Bay (19.5m)

For more information about Parkinson's UK, visit www.parkinsons.uk.org.