Morihiro Hashimoto Passes Away
March 14 2017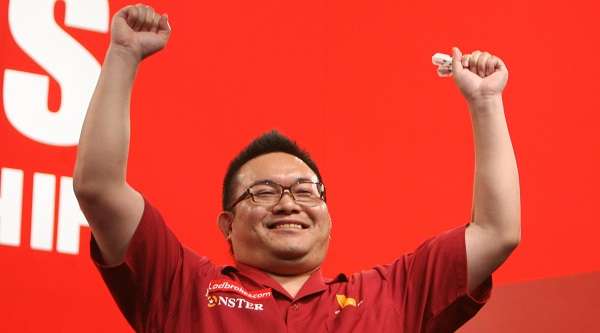 THE Professional Darts Corporation is saddened to hear of the passing of Japanese player Morihiro Hashimoto on Monday March 13.

The 40-year-old, nicknamed The Ogre, competed twice in the World Darts Championship at Alexandra Palace, winning through from the preliminary round in both 2011 and 2014.

The Ally Pally crowd took the Japanese ace to their hearts, serenading Hashimoto despite his loss to Gary Anderson in the 2011 tournament.

A star on the soft-tip circuit, Hashimoto also competed in the 2015 Japan Darts Masters as the World Series of Darts visited his homeland, and represented his country three times in the World Cup of Darts.
Morihiro Hashimoto Tributes
Hashimoto was a real fans' favourite on his two appearances at the World Darts Championship! pic.twitter.com/ewynoBeC4K

— PDC Darts (@OfficialPDC) March 14, 2017
PDC Referee Kirk Bevins
Really saddened to hear that the Japanese darting legend Morihiro Hashimoto has died at the age of 40. Taken from us far too young.

— Kirk Bevins (@KirkBevins180) March 14, 2017
Paul Nicholson
So sad to hear of the sudden passing of Mr Hashimoto. What a character he was for the game of darts, and he'll be fondly remembered. #darts

— Paul Nicholson (@TheAsset180) March 13, 2017
Dyson Parody
RIP Morihiro Hashimoto really nice guy, will miss you in the world cup of darts mate 😔😔

— Dyson Parody (@dysonparody180) March 13, 2017
Sky Sports presenter Dave Clark
Really sad to hear Morihiro Hashimoto has died. He won the hearts of the Ally Pally crowd @SkySportsDarts https://t.co/IK6kTATGUO

— Dave Clark (@DaveClarkTV) March 14, 2017