PDC Targeting Parkinson's In 2016
January 22 2016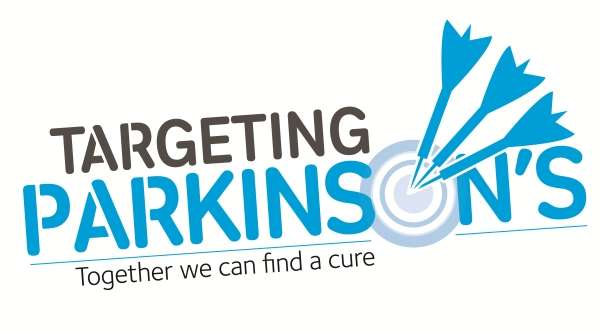 PARKINSON'S UK and the Professional Darts Corporation have joined forces for a one-year partnership which aims to raise £100,000 for research into a cure for Parkinson's.

Through the 'Targeting Parkinson's' partnership, an army of volunteers will be at PDC darts events across the country raising vital funds and awareness of the charity.

Parkinson's UK was chosen as the PDC's 2016 Charity of the Year to add to the charity's existing ties with Sky Sports presenter Dave Clark, who has lived with Parkinson's since being diagnosed in 2011.

Despite having Parkinson's, it hasn't stopped Dave doing the job he loves. He has just finished hosting the William Hill World Darts Championship at Alexandra Palace, including broadcasting live to more than a million viewers for the nail-biting final.

Dave Clark explains: "I am a passionate supporter of both Parkinson's UK and the PDC, so I am delighted to have played my part in securing this partnership for the charity.

"The two organisations working together can help to raise awareness of Parkinson's amongst darts fans, who I know can be incredibly generous. Our target is a cure and we're throwing all we've got at it."

Professional darts players will also be invited to visit local Parkinson's UK groups, to see for themselves the essential support they offer to people with or affected by Parkinson's in local communities up and down the country.

Paul Jackson-Clark, Director of Fundraising at Parkinson's UK, said: "We are thrilled about this partnership – what a fantastic way to kick off 2016!"

Parkinson's UK will also be staging a series of events throughout 2016 as part of the partnership, while Dave Clark will be taking part in a 200 mile coast to coast walk from September 10-23 as part of his fundraising.

"We're delighted to be working with Parkinson's UK in this exciting partnership," said PDC Chairman Barry Hearn. "The work that Parkinson's UK do is invaluable and it's our aim not only to help them raise much-needed funds but also to increase awareness of Parkinson's.

"Dave Clark has already done some great work in support of Parkinson's UK but his Coast To Coast walk is a tremendous challenge and one that we're fully behind."

For more information about Clarky's Coast To Coast Walk or to donate, visit https://www.justgiving.com/ClarkysC2C/

Further information about Parkinson's UK is available at www.parkinsons.org.uk, while fundraising events during 2016 will also be announced at www.pdc.tv once confirmed.

About Parkinson's & Parkinson's UK
* Every hour, someone in the UK is told they have Parkinson's.
* It affects 127,000 people in the UK - which is around one in 500 of the population.
* Parkinson's is a degenerative neurological condition, for which there currently is no cure. The main symptoms of the condition are tremor, slowness of movement and rigidity.
* Parkinson's UK is the UK's leading charity supporting those with the condition. Its mission is to find a cure and improve life for everyone affected by Parkinson's through cutting edge research, information, support and campaigning.
* For advice, information and support, visit www.parkinsons.org.uk or call the free, confidential helpline on 0808 800 0303.