FORMER BetVictor World Cup of Darts finalist Paul Nicholson previews and predicts what will happen at this year's event.
Paul, as one of the most synonymous names in the event's history, tell us what it means to represent your country at the World Cup.
Playing for your country means everything to anyone in professional sport, even more so for the smaller darting nations like Brazil who have added a lot to the competition in recent years.
It's a completely different experience because you've got to work alongside your partner and make sure your chemistry is right.
That's why Simon and I had some success because we really clicked and wanted to work for each other. The pairings who do that will go the furthest.
Experience in this competition plays a part, which may make certain teams stronger than others, but then again people who haven't played here before are very dangerous because they have no pressure on them.
I think the strength in depth is now greater than ever and on the face of it this is by far the most open World Cup we've ever seen.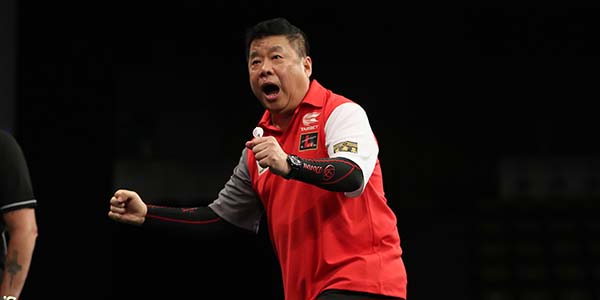 Who do you think can cause an upset in the first round?
Realistically, I can't see many upsets in the first round, but I think there will be a lot of close games.
If there is to be an upset I think it could be Singapore against Wales. Jonny Clayton has been out of form a bit lately, but then he's playing alongside Gerwyn Price who may be able to drag him back into some form, but playing Singapore is not an easy prospect.
England playing the Philippines isn't a straight-forward game by any stretch. Lourence Ilagan is a little pocket of energy and he will bring the game to England. Rob Cross needs to step up and show Michael Smith the way, and they could be in bother if they come into the game flat.
I also wouldn't rule out Italy surprising Canada, and Belgium v Hong Kong will be a blockbuster you won't want to miss.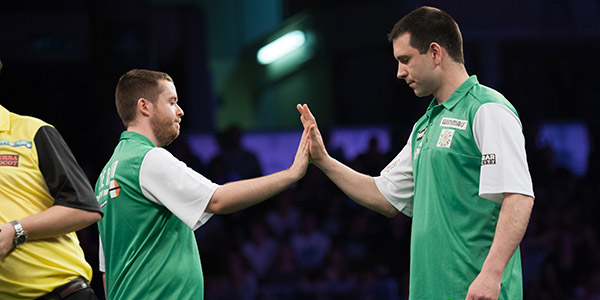 Who are your dark horses for a big run in the tournament?
I think we've got to watch out for the Republic of Ireland. Steve Lennon and William O'Connor have shown great form over the last 12 months and they could be on course for a tasty match-up with England.
Poland's Krzysztof Ratajski and Tytus Kanik are amazing players individually, and if they can work together as a team they could defeat the Netherlands and Australia and reach the semi-finals.
And most importantly, who will win it?
Of course, I would love to see Australia win it. Simon Whitlock has come so close on a number of occasions, and it would be really heartwarming if he could finally get his hands on the trophy.
However, the team I think will win it is Northern Ireland. I think Daryl Gurney and Brendan Dolan will be right up for this, they're both playing well, they've played well as a team in the past and I think this is their time.
Scotland could also be in the mix. Peter Wright has been playing better lately, but we don't know how Gary Anderson is playing after his lay-off so there's a question mark over them.