The 2021 Unibet Premier League season is being staged across four blocks in April and May as ten players compete at the Marshall Arena in Milton Keynes.
Ten players are competing in the event, and after the opening nine league nights, the bottom two players in the league table will be eliminated.
The remaining eight players will face each other once more in a bid to finish in the top four and reach the Play-Offs.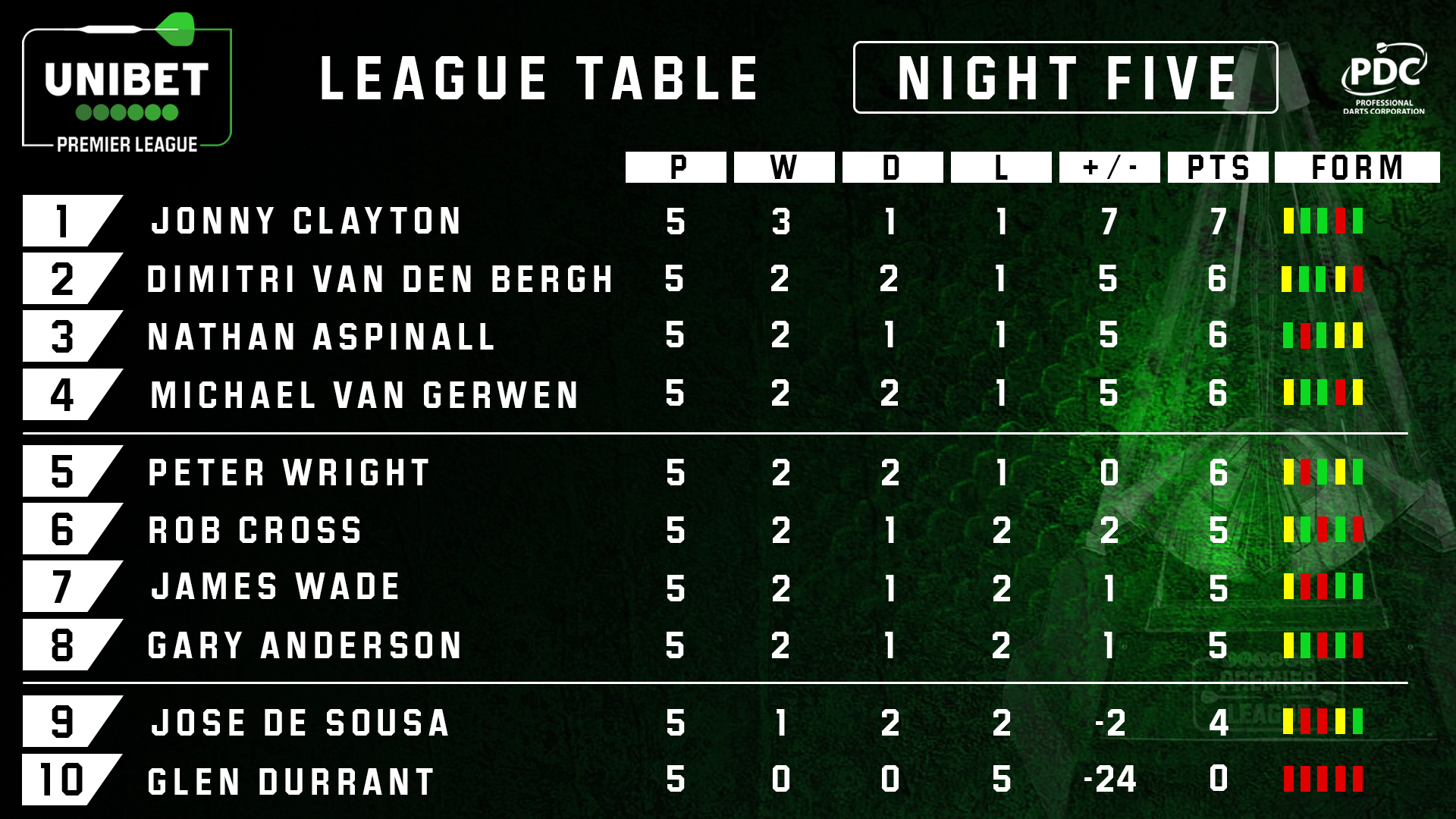 Any ties for Points won will be split by Leg Difference (+/-), then Legs Won Against Throw (LWAT) and then by Tournament Average.