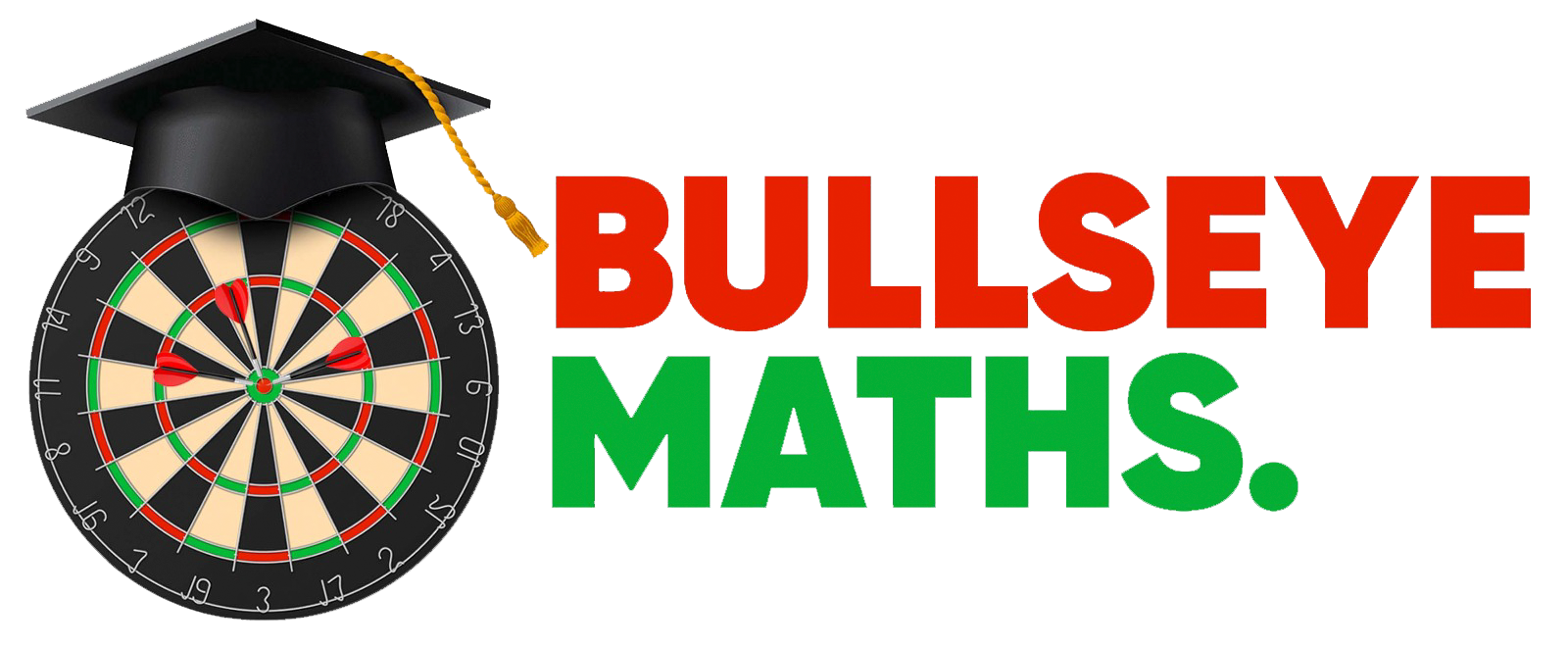 Bullseye Maths has been launched to help Key Stage 2 students and anyone interested in maths with numeracy in a fun and inclusive way using the Mathlete game below and downloadable worksheets.
Click on the video below for an introduction from Sky Sports presenter Laura Woods and see more videos from some of darts' top stars at this page.
Why not start by playing the Mathlete game below.
 
Darts Mathlete
Game options
Game rules
We all know practice makes perfect and darts is no exception. Darts Mathlete is all about practice. You choose the darts checkout to start with and you will then be shown a series of numbers to solve it. If you select the correct answer to make up the checkout combination, you can proceed to the next checkout.
You can try again from the start if you don't get it right first time. The Mathlete game has been developed by GoDartsPro - why not visit their website to see more fun darts-related games?
For those of you who are new to darts or wondering how scoring works in darts, please see below our video with top referee Russ Bray.
Now that you understand how scoring works, why not use the resources below to practice your darts maths?
 
These worksheets have been provided by the Room 180 Academy at Nottingham College, which is linked to the PDC's junior darts partners, the Junior Darts Corporation.
 
Darts players are great athletes and are also really good at maths - but that's not always been the case for them.
Watch the below videos to see some of the PDC's stars talking about their own experiences with maths.
Gary Anderson has won two World Championships and the Premier League, but hasn't always been a confident counter.
2022 World Championship runner-up Michael Smith struggled with maths at school, which affected his confidence, but through using a dartboard has been able to develop those skills.
Joe Cullen is one of darts' most entertaining players, and developing his maths through darts has helped him in everyday situations.
We challenged the players to talk us through a checkout during a game of darts.
Michael Smith checks out 70
Joe Cullen checks out 64
Every darts match is played with a referee calling the scores - and we challenged two of the best to a quick-fire checkout challenge where they explain how you would usually check out certain finishes.
Kirk Bevins - PDC referee and former Countdown champion
Russ Bray - PDC referee and JDC international ambassador
Learn more about our referees and their maths journey with the videos below.
Kirk Bevins
Russ Bray
Talking about the initiative, PDC Chief Executive Matt Porter said: "For many people, the impact of the Covid-19 pandemic will be long-lasting. As a sport that requires a degree of numerical ability, when we heard about the impact that had been seen with children's numeracy we wanted to see what we could do to support young children and families with maths. 
"We are therefore delighted to launch Bullseye Maths with the support of our partners at Maths On Toast, GoDartsPro and the Room 180 Academy, and we hope the games, tip, tricks and player stories will help make learning maths fun and inspire youngsters to believe in their ability.
"A dartboard is like a big puzzle with a number of different combinations. It's up to you how you get to the needed number, and that's a lot of the fun. By playing darts and unlocking the combinations, you are doing simple maths and the more you play, the easier numbers and patterns will come to you."
The PDC has worked closely with family maths charity Maths On Toast to develop Bullseye Maths and provide appropriate material for Key Stage 2 students.
Lucy Davis, Maths on Toast, CEO, said: "Maths on Toast is pleased to support the PDC's Bullseye Maths initiative - darts is a perfect example of how maths is part of everyday interests. Exploring the score combinations is all part of the fun and builds a confident can-do attitude to maths."