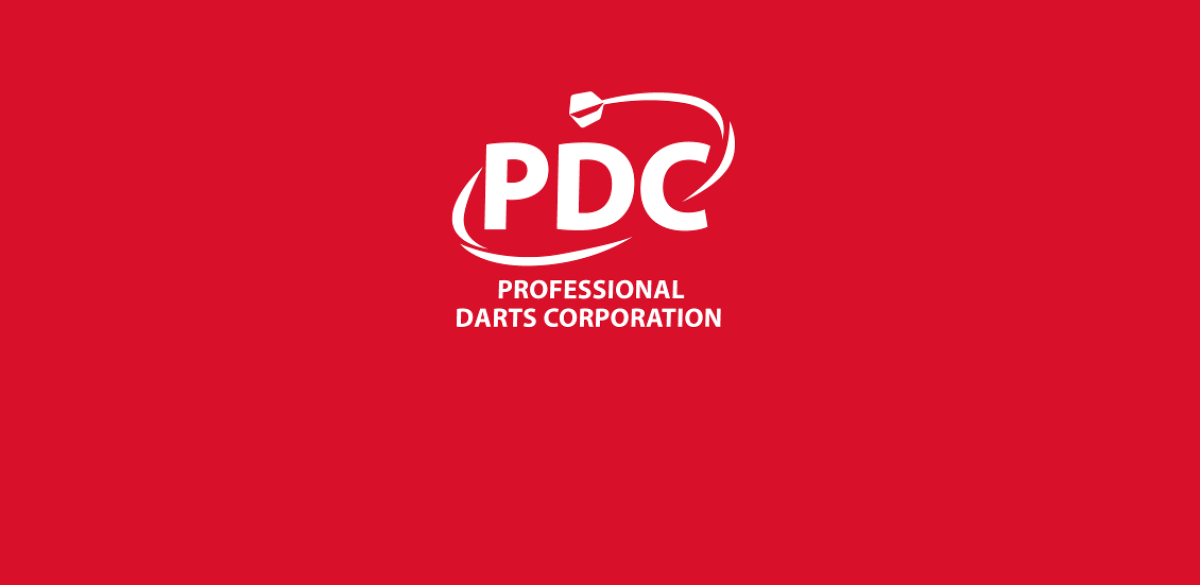 MICHAEL VAN GERWEN produced a master-class against Steve Beaton to storm into the SINGHA Beer Grand Slam of Darts quarter-finals on Thursday night, as Martin Adams' Wolverhampton dreams were ended by Kim Huybrechts.

Dutchman van Gerwen remained on course for his first Wolves Civic title by averaging 109.18 in a relentless 10-2 defeat of Beaton, limiting his opponent to only five darts at a double in the game.

Van Gerwen hit three 180s in the opening three legs and also took out 124 for a 12-dart finish as he moved 3-0 up, and hit double eight before back-to-back 13-darters put him six legs clear.

Beaton took out 116 as he finally got off the mark, and replied to another 13-dart finish from the Dutchman with tops to pull back to 7-2, but any hope of a fightback was swiftly ended by van Gerwen with legs of 14, 13 and 12 darts.

"I'm really happy because I played well," said van Gerwen. "I'm playing fantastic darts and today was perfect, I hit my finishes at the right moments.

"I hope I can keep this performance going but this is a tournament I've never won before so I've got a huge couple of games ahead.

"I know I can keep this going and I only have one goal in this tournament - to win."

Van Gerwen will aim for revenge against Kim Huybrechts for last year's quarter-final defeat when they meet on Saturday night, after the Belgian edged out Martin Adams 10-9 in a thriller.

The three-time Lakeside Champion had won through his group unbeaten with a trio of wins, and led 2-0 against Huybrechts after hitting a 12-darter which included two maximums before defying a pair of 180s in leg four to lead 3-1.

Huybrechts, though, took the next five legs without reply as he moved into a 6-3 lead, finishing 64, 76 and a 13-darter as he turned the game on its head, only for Adams to hit back and level.

After Adams finished 92 to square the contest at seven-all, Huybrechts finishes 79 and 70 to move 9-7 up only for the BDO stalwart to take out double 19 and tops to send the game into a decider.

Huybrechts, who had wired double ten to finish 128 in the game's penultimate leg, held his nerve as he finished tops for a 13-darter to finally claim the win and end Adams' challenge.

"It was a difficult game and the final leg was nerve-wracking but I'm happy with the win," said Huybrechts. "I'm not happy with the way I played but I'm happy with the last leg and hitting double top with one dart.

"At the beginning of the tournament my scoring power was there and my finishing wasn't, and now my scoring power isn't really there and my finishing is there, so I'll try to make a combination in the next game."

Huybrechts hit a nine-darter in last year's quarter-final win over van Gerwen and added: "It was the best performance of my life. I felt so good on that stage and it would be awesome to repeat that.

"I'm looking forward to playing Michael and feeling confident. I will have to play a game like last year against Michael to beat him, otherwise I've got no chance, so I know what I'm up against and it's up to me to do it."

Adams said: "Hats off to Kim, he played a great game there and it was a pleasure to play the young man. I've had an immense time and the crowd have been brilliant."

Michael Smith also won through to the quarter-finals for a second successive year as he hit a stunning nine 180s in his 10-7 defeat of Dave Chisnall in a clash of the St Helens rivals.

Chisnall, who landed a nine-dart finish on Sunday, took out finishes of 170 and 106 as he shared the opening eight legs, but Smith crucially won four of the next five to pull clear to 8-5.

Chisnall finished 61 and 63 to pull back to 9-7, but tops for Smith sealed an impressive win with a 104.59 average as he bids to claim a first major ranking title.

"I want to show what I can do on TV and I think I showed it in a way then," said Smith. "In my first three games my scoring wasn't there but I finished well, and today I scored well but didn't quite finish like I wanted to.

"If I can put that all into one then I can win this tournament. The belief is coming back now that I'm scoring well.

"Chizzy is one of the best players in the world and I'm glad to beat someone like him, who's not only a good friend who helped me along with darts as a kid but he's also an idol of mine as well and a really good darts player.

"I didn't feel under pressure and I kept my focus."

Smith now takes on Adrian Lewis, who was in superb finishing form as he took out ten doubles from 16 attempts to defeat Peter Wright 10-7 in an entertaining contest.

Wright twice took out 76 as he established an early 2-0 lead before Lewis, aided by a 121 checkout, hit back to move 4-3 up.

Wright levelled with an 11-darter, but back-to-back 14-dart legs saw Lewis edge into a lead he would never lose as he maintained his advantage before sealing the win with a 130 checkout for a 12-darter.

"I thought it was a great game," said Lewis. "Peter said after his previous match that I was going to crumble against him but a two-time World Champion doesn't do that and he did.

"I think my finishing was fantastic. My scoring wasn't fantastic but it was when it needed to be.

"Peter should have been 3-0 up and he missed a couple of doubles and let me in a couple of times and I took my chance.

"I've always found the group stage difficult, it's more of a sprint, but coming into a longer distance is more of my format and I'm looking forward to the quarter-finals. I'm in for a really tough game and I'm up for it."

The quarter-finals kick off on Friday night, with reigning champion Phil Taylor up against Robert Thornton and 2012 winner Raymond van Barneveld facing Mark Webster.

Tickets for the SINGHA Beer Grand Slam of Darts can still be purchased in person from the Wolves Civic Box Office, by calling 0870 320 7000 or online at www.wolvescivic.co.uk, - LIMITED AVAILABILITY FOR ALL SESSIONS .

Watch Live!
Sky Sports - UK & Ireland
RTL7 - Netherlands
Sport1 - Germany
Fox Sports - Australia
Sky - New Zealand
OSN - Middle East
Fox Africa (African nations plus Cyprus, Greece, Israel, Malta and Turkey)
Nova - Czech Republic & Slovakia
www.LIVEPDC.TV for International Pass Subscribers outside of the UK, Ireland & Netherlands.

SINGHA Beer Grand Slam of Darts
Thursday November 12
Second Round
Michael Smith 10-7 Dave Chisnall
Michael van Gerwen 10-2 Steve Beaton
Peter Wright 7-10 Adrian Lewis
Martin Adams 9-10 Kim Huybrechts
Best of 19 legs

Friday November 13 (7pm)
Quarter-Finals
Mark Webster v Raymond van Barneveld
Robert Thornton v Phil Taylor
Best of 31 legs

Saturday November 14 (7pm)
Quarter-Finals
Michael Smith v Adrian Lewis
Michael van Gerwen v Kim Huybrechts
Best of 31 legs

MATCH INFORMATION
Michael Smith v Dave Chisnall
1-0 - Both players land early 180s before Smith lands double ten to win the opening leg.
1-1 - Smith hits another maximum but misses his chance to break throw as Chisnall takes out 74 on tops.
2-1 - Smith lands his third 180 of the game before finishing 68 on tops to edge back in front.
2-2 - Chisnall takes out 78 on tops as the trading of legs continues.
3-2 - Smith hits a fourth 180 - doubling his tally for the tournament - before double 12 gives him a third leg.
3-3 - Smith fires in another maximum, but Chisnall takes out a sensational 170 checkout to hit back.
4-3 - Chisnall misses the bull for a 164 finish and misses two further doubles to allow Smith back on double five to avoid a possible break.
4-4 - Chisnall takes out 106 on double 18 to level.
5-4 - Double nine edges Smith back ahead.
6-4 - Smith claims the game's first break of throw, hitting a 180 and double five.
6-5 - Both players land 180s before Chisnall finishes 79 with two double 18s to break back.
7-5 - Smith hits a 180 and double 11 to break throw again.
8-5 - Tops sees Smith move three legs clear for the first time.
8-6 - Smith hits his ninth 180 but misses four darts at doubles, allowing Chisnall to finish 61 on double 18.
9-6 - Smith finishes 62 on double ten to move a leg away from the win.
9-7 - Smith misses double 16 to finish a superb 132 checkout - initially hitting the two bulls - to allow Chisnall in to follow a maximum with a 63 checkout.
10-7 - Chisnall hits a fourth 180, but Smith lands tops to reach the quarter-finals in Wolverhampton for a second successive year.

Match Stats
| | | |
| --- | --- | --- |
| Michael Smith | 10-7 | Dave Chisnall |
| 19 | 100+ | 20 |
| 17 | 140+ | 13 |
| 0 | 170+ | 1 |
| 9 | 180 | 4 |
| 104.59 | Average | 99.82 |
| 68 | High Finish | 170 |
| 2 | Breaks of Throw | 1 |
| 10/33 - 30% | Checkout % | 7/11 - 64% |

Michael van Gerwen v Steve Beaton
1-0 - van Gerwen lands a 180 as he claims an immediate break of throw.
2-0 - The Dutchman lands another maximum as he claims a second leg.
3-0 - Both players hit 180s, but Beaton's miss at tops is punished by van Gerwen, who takes out 124.
4-0 - Beaton lands a 180 but van Gerwen finishes 64 on double eight to win his fourth leg.
5-0 - Beaton misses the bull for a 124 finish, and van Gerwen hits tops to claim his fifth leg, averaging 105.85 after five superb legs.
6-0 - Tops sees van Gerwen claim a sixth successive leg.
6-1 - Beaton finishes 116 on tops to claim his first leg of the game.
7-1 - van Gerwen hits a 180 and tops to regain his cushion.
7-2 - van Gerwen lands a 174 score, but misses four darts at doubles for the leg as Beaton returns on tops.
8-2 - Double ten sees van Gerwen move two legs away from the win, taking his average to 107 in-running.
9-2 - van Gerwen opens with a 177 and finishes double four to edge towards the quarter-finals.
10-2 - The world number one seals a last eight spot with the aid of a fifth 180 and an 88 finish.

Match Stats
| | | |
| --- | --- | --- |
| Michael van Gerwen | 10-2 | Steve Beaton |
| 12 | 100+ | 14 |
| 9 | 140+ | 8 |
| 2 | 170+ | 0 |
| 5 | 180 | 4 |
| 109.18 | Average | 99.56 |
| 124 | High Finish | 116 |
| 4 | Breaks of Throw | 0 |
| 10/19 - 53% | Checkout % | 2/5 - 40% |

Peter Wright v Adrian Lewis
1-0 - Wright takes out 76 to claim the opening leg.
2-0 - Wright hits a 180 before finish 76 on double eight to win the second leg.
2-1 - Two misses from Wright allow Lewis in to finish double 15 to get off the mark.
2-2 - Lewis takes out a fine 121 checkout to level.
3-2 - Wright scores 170 during the leg before hitting double four to regain the edge.
3-3 - Wright fires in a 180 but misses four darts at double 18 for a break of throw to allow Lewis in on tops to level.
3-4 - The pair trade 180s before three further misses from Wright allow Lewis to hit double ten for the all-important break as he leads for the first time.
4-4 - Both players again land maximums before Wright fires in another 180 and double 16 for an 11-dart finish.
4-5 - Lewis fires in a 180, and when Wright misses two further doubles the Stoke ace steps in to finish 72 for a 14-darter to break again.
4-6 - Wright lands a maximum, but Lewis finishes tops for another 14-dart leg as he opens up a two-leg lead.
5-6 - Double 16 sees Wright hit back.
5-7 - Wright misses the bull to finish 164 to level, and Lewis finishes tops to edge away again.
5-8 - Lewis opens up a three-leg lead, hitting a 180 and tops to punish another miss from Wright.
6-8 - Tops sees Wright respond, despite another 180 from Lewis.
6-9 - Lewis lands tops to move a leg away from the win.
7-9 - Wright hits two 180s in a superb 12-darter to keep his hopes alive.
7-10 - Lewis seals victory in style, hitting a 177 score before finishing 130 on double eight to complete a 12-darter to book his semi-final spot.

Match Stats
| | | |
| --- | --- | --- |
| Peter Wright | 7-10 | Adrian Lewis |
| 21 | 100+ | 19 |
| 9 | 140+ | 16 |
| 1 | 170+ | 1 |
| 9 | 180 | 5 |
| 101.36 | Average | 104.71 |
| 76 | High Finish | 130 |
| 4 | Breaks of Throw | 6 |
| 7/23 - 30% | Checkout % | 10/16 - 63% |

Martin Adams v Kim Huybrechts
1-0 - Huybrechts allows Adams a let-off by missing a single 18 to leave the bull, as the three-time Lakeside Champion hits double one to claim the opener.
2-0 - Adams hits two 180s in a superb 12-darter to double his lead.
2-1 - Tops sees Huybrechts claim his first leg of the game.
3-1 - Huybrechts opens with two 180s to set up a possible nine-dart finish, but misses out on a perfect leg and then misses double 12 and six, allowing Adams in on tops.
3-2 - Huybrechts takes out 64 on double eight to respond.
3-3 - Double eight sees the Belgian break throw to level.
3-4 - Huybrechts finishes a 13-darter on double 18.
3-5 - Adams is off-target on double 16 and double eight, allowing Huybrechts to break throw again with a two-dart 76 checkout.
3-6 - Tops sees Huybrechts win a fifth straight leg.
4-6 - Adams finishes a two-dart 76 combination to hit back.
5-6 - Huybrechts hits a 180, but misses two doubles to extend his lead as Adams posts double 16 to continue his revival.
6-6 - Adams takes out 78 on double 12 to level the contest.
6-7 - Double 16 sees Huybrechts edge back in front.
7-7 - Adams responds to a bounce-out with his opening dart by finishing 92 on double 16.
7-8 - The Belgian takes out 79 on double 11 to move two legs away from the win.
7-9 - Huybrechts fires in a 180 to leave 70 before finishing the combination on double 16 to close in on a quarter-final spot.
8-9 - Huybrechts hits his fifth 180, but is unable to take out 115 as Adams steps in to finish double 19 and break back.
9-9 - The pair trade 180s before Huybrechts wires double ten for a 128 checkout to claim victory, as Adams takes out 76 on tops to send the match into a decider.
9-10 - Huybrechts seals victory by hitting tops to complete a superb 13-darter, with Adams left waiting on 80.

Match Stats
| | | |
| --- | --- | --- |
| Martin Adams | 9-10 | Kim Huybrechts |
| 30 | 100+ | 23 |
| 18 | 140+ | 11 |
| 0 | 170+ | 0 |
| 3 | 180 | 6 |
| 98.47 | Average | 100.87 |
| 92 | High Finish | 79 |
| 3 | Breaks of Throw | 3 |
| 9/22 - 41% | Checkout % | 10/18 - 56% |