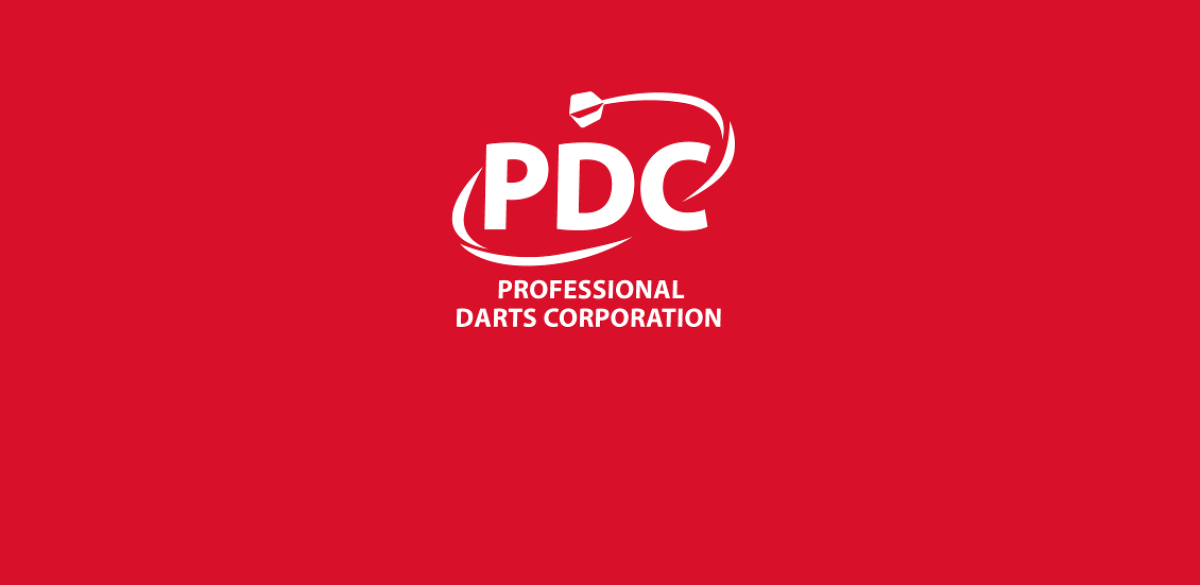 MAGNIFICENT Michael van Gerwen stormed past Kim Huybrechts 16-4 to reach the SINGHA Beer Grand Slam of Darts semi-finals on Saturday night as Michael Smith's impressive week in Wolverhampton continued with a win over Adrian Lewis.

World number one van Gerwen is aiming to complete a clean sweep of major titles by adding the Grand Slam of Darts trophy to his impressive collection - and now has only two games remaining in that quest on Sunday following an incredible quarter-final win.

Van Gerwen averaged 111.05 and hit 12 maximums in sweeping aside Huybrechts, avenging his defeat to the Belgian at the same stage a year ago with a relentless display.

Finishes of 135 and 112 were followed by an 11-dart leg as van Gerwen made a flawless opening, with Huybrechts needing to take out 141 just to get off the mark.

After the next two were shared, van Gerwen won nine straight legs to move from 4-2 to 13-2 in amazing fashion, hitting a ten-dart finish, seven perfect darts in one leg, two double 18s to finish 92 in another and a 127 checkout.

Huybrechts finished 116 to respond and also landed double eight to claim his fourth leg, but van Gerwen would not be denied as he completed a dozen 180s on his way to victory.

"This is an amazing win," said van Gerwen. "This is how I want to perform all the time and it's not that easy, but I'm really glad I did it tonight.

"I lost to Kim in the quarter-finals last year and I didn't want to do that again. Kim's a fantastic player but I kept him under pressure from the beginning to the end.

"I played amazing and in the last two games I've averaged 109 and 111, and I want to keep this going now. Sometimes when you play this well, as a darts player it's the best feeling you can have and I had that tonight."

Michael Smith, meanwhile, won through to his first major semi-final as he continued his fine week in Wolverhampton with a 16-11 defeat of Adrian Lewis, who was punished for missed doubles throughout an enthralling contest.

Lewis' opening 114 checkout was followed by Smith taking leads of 3-1 and 7-2 as he capitalised six times on missed doubles by his opponent to take command of the contest.

Lewis finished 121, 56 and 88 as he cut the gap to 7-5, only to see four further misses in the next two legs allow Smith in twice on double ten as he restored a four-leg cushion.

Lewis again hit back, inspired by a trio of 180s in as many legs as he reduced the gap to 9-8, but Smith crucially denied him a chance to level by following a maximum with a superb 126 bull finish to restore breathing space.

Four misses at tops in the next by Lewis were punished by Smith before the St Helens ace moved 14-8 up.

The roles were reversed as Smith missed eight doubles in the 23rd leg, and Lewis would win three out of four to hit back to 15-11, but the former World Youth Champion held his nerve by landing a tenth 180 and double ten to seal the win.

"I'm over the moon," said Smith. "Adrian was the better player - he battered me - but he let me in at the crucial times and I took my chances.

"He could have been six or seven legs up but I knew if I was going to win that I had to take my chances, and I did that when they came and it's a massive relief.

"I don't think my game was there tonight but I finished well and there's no reason if I put it all together that I can't win this tomorrow."

Smith had been defeated 16-3 by Phil Taylor in last year's quarter-finals, and admits that loss has spurred on his challenge in Wolverhampton this week to reach his first major semi-final.

"I'm glad that I'm finally into a semi-final," said Smith. "I wanted to put last year to bed because I was a spoiled kid.

"I've worked on my game so hard and I think this tournament has shown people what I can do and how much I've grown up in 12 months. I've won six or seven tournaments now on the floor but I want a TV major to my name now.

"I'm mixing it with the big boys now. I've shown for years that I can play darts but never done it on TV and I think I've done myself proud this week."

Sunday afternoon's other semi-final sees reigning Grand Slam of Darts champion Phil Taylor face 2012 winner Raymond van Barneveld, with the £400,000 event then concluding with the final in the evening session.
Tickets for the SINGHA Beer Grand Slam of Darts can still be purchased in person from the Wolves Civic Box Office, by calling 0870 320 7000 or online at www.wolvescivic.co.uk, - LIMITED AVAILABILITY FOR ALL SESSIONS .

Watch Live!
Sky Sports - UK & Ireland
RTL7 - Netherlands
Sport1 - Germany
Fox Sports - Australia
Sky - New Zealand
OSN - Middle East
Fox Africa (African nations plus Cyprus, Greece, Israel, Malta and Turkey)
Nova - Czech Republic & Slovakia
www.LIVEPDC.TV for International Pass Subscribers outside of the UK, Ireland & Netherlands.

SINGHA Beer Grand Slam of Darts
Saturday November 14
Quarter-Finals
Michael Smith 16-11 Adrian Lewis
Michael van Gerwen 16-4 Kim Huybrechts
Best of 31 legs

MATCH INFORMATION
Michael Smith v Adrian Lewis
0-1 - Lewis takes out 114 to claim the opening leg.
1-1 - Smith fires in a 180 to leave 42, and when Lewis is unable to finish double 14 for a 121 checkout the St Helens ace hits tops to level.
2-1 - Smith breaks throw by hitting tops.
3-1 - Lewis is unable to capitalise on five missed doubles from Smith as the Stoke thrower misses two darts to level, allowing his rival back in on double two.
3-2 - Lewis fires in a 180 before finishing double 16 to hit back.
4-2 - Lewis misses the bull to finish 81, and Smith steps in to land the middle double to take out 84.
5-2 - Lewis' miss at tops allows Smith to hit the same bed to break throw again and open up a three-leg lead.
6-2 - Lewis pays the price for another miss at tops as Smith finishes double 19 to continue his charge.
7-2 - Lewis kicks off with five perfect darts of 180 and 140, but misses three more doubles as Smith capitalises once more by finishing 79 on double 11 to break throw.
7-3 - Lewis hits back by finishing 121 on double 14.
7-4 - The two-time World Champion finishes 56 on tops to claim back-to-back legs.
7-5 - Smith's missed bull is punished by Lewis, who takes out 88 to break throw again.
8-5 - Lewis misses three darts at doubles to claim a fourth straight leg, as Smith follows an earlier 180 with double ten.
9-5 - Lewis opens with a 180, but misses the bull to finish 164 as Smith steps in to hit double ten for a 14-darter to regain a four-leg lead.
9-6 - Lewis lands another 180 before finishing 86 on double eight.
9-7 - The Stoke star again opens with 180 and 140 before hitting double 18 to cut the gap to two legs.
9-8 - Lewis fires in a superb 11-darter as he moves within touching distance of Smith.
10-8 - Smith opens with a 180 before taking out 126 on the bull to deny Lewis the chance to level.
11-8 - Both players hit 180s before Lewis misses four darts at tops, allowing Smith in to finish 36 with an improvised double four, double 14 combination.
12-8 - Smith lands back-to-back 180s before hitting double ten to move four legs clear once more.
13-8 - Smith punishes Lewis once more by stepping in on tops.
14-8 - Double ten sees Smith move two legs away from his first major semi-final.
14-9 - Smith misses eight darts at doubles, allowing Lewis back in on double ten.
15-9 - Smith opens with 140 and 180, and when Lewis misses double 13 for a 146 finish, the former World Youth Champion hits double ten to move to the brink of the last four.
15-10 - Smith misses the bull to finish 130, and Lewis lands tops to keep his hopes alive.
15-11 - Smith opens with a 180 before Lewis lands a maximum of his own, and the Stoke ace then finishes 50 on double ten to break throw.
16-11 - Smith lands his tenth 180 before punishing Lewis for five more missed doubles by landing double ten to claim the win and reach his first major ranking semi-final.

Match Stats
| | | |
| --- | --- | --- |
| Michael Smith | 16-11 | Adrian Lewis |
| 26 | 100+ | 34 |
| 26 | 140+ | 24 |
| 0 | 170+ | 0 |
| 10 | 180 | 8 |
| 98.03 | Average | 98.63 |
| 126 | High Finish | 121 |
| 7 | Breaks of Throw | 4 |
| 16/46 - 35% | Checkout % | 11/42 - 26% |

Michael van Gerwen v Kim Huybrechts
1-0 - van Gerwen takes out 135 to make a superb start to the contest.
2-0 - The Dutchman finishes 112 for a break of throw to continue his brilliant opening.
3-0 - van Gerwen lands two 180s in an 11-darter to move three legs up.
3-1 - van Gerwen hits another 180 but misses two darts at double 12, and Huybrechts steps in with a sensational 141 checkout.
4-1 - Both players land 180s before van Gerwen takes out 81 to regain a three-leg lead - holding a 122.02 average!
4-2 - Both players initially miss a double for ton-plus finishes before Huybrechts returns on double four.
5-2 - The pair open with 180s before van Gerwen hits double eight to move three legs up once more.
6-2 - Huybrechts misses the bull to finish 86, and van Gerwen capitalises on double 18.
7-2 - van Gerwen scores 140, 180 and 171 before hitting double eight for a near-perfect ten-dart leg.
8-2 - Double eight sees van Gerwen move six legs clear as he reaches the half-way point towards victory.
9-2 - Tops sees van Gerwen win his fifth successive leg.
10-2 - van Gerwen lands seven perfect darts - hitting two 180s and another treble 20 - before missing treble 19 in his bid for a nine-darter, although he returns to win the leg in 12 darts.
11-2 - The Dutchman lands a 180 and finishes 74 on double 16 to continue his charge.
12-2 - Huybrechts hits a 180 but misses the bull for a 121 finish, and van Gerwen takes out 92 with single 20 and two double 18s as he moves ten legs clear.
13-2 - van Gerwen wins his ninth successive leg, defying a 180 from Huybrechts by taking out a superb 127 finish.
13-3 - Huybrechts hits back with a 116 checkout, ending on double 18.
14-3 - van Gerwen lands a 180 and tops to move two legs away from victory.
14-4 - The pair open with 180s, but van Gerwen misses the bull and then bursts his score to allow Huybrechts back in on double eight.
15-4 - Double 18 moves van Gerwen to the brink of the semi-finals.
16-4 - van Gerwen opens with his 12th 180 of the game before finishing 82 on double three to seal his spot in the last four in stunning style, ending with an average of 111.05.

Match Stats
| | | |
| --- | --- | --- |
| Michael van Gerwen | 16-4 | Kim Huybrechts |
| 24 | 100+ | 24 |
| 13 | 140+ | 12 |
| 1 | 170+ | 0 |
| 12 | 180 | 5 |
| 111.05 | Average | 93.99 |
| 135 | High Finish | 141 |
| 6 | Breaks of Throw | 0 |
| 16/26 - 62% | Checkout % | 4/9 - 44% |