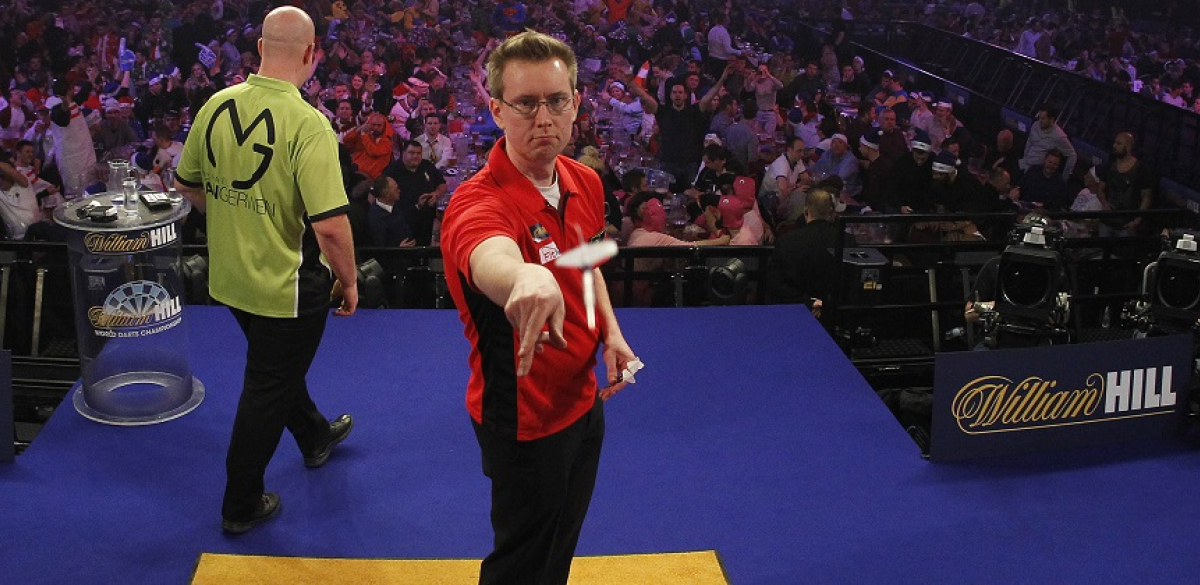 KIM VILJANEN remains unbeaten following four events of the PDC Nordic & Baltic season following his two wins in Gothenburg, where Ulf Ceder, Magnus Caris and Marko Kantele won European Tour Qualifiers.
Viljanen followed up his wins on the opening weekend in February by taking another pair of titles as the PDCNB tour visited Sweden.
He firstly defeated Daniel Larsson in the Event Three final, before overcoming Ricky Nauman 24 hours later in the Event Four decider.
Sweden's Magnus Caris was a semi-finalist on both days, while Finland's Marko Kantele reached one semi-final and one quarter-final, and Larsson followed up his run to the Event Three final with a quarter-final appearance in Event Four.
The weekend also featured the PDCNB Qualifiers for European Tour events four-six.
Ulf Ceder defeated Kantele 6-1 in the final of the ET4 Qualifier to win a spot in the HappyBet European Darts Grand Prix in Sindelfingen, Caris overcame Kantele 6-4 to qualify for the Gibraltar Darts Trophy.
Kantele then bounced back from those losss to secure a spot in the HappyBet European Darts Matchplay in Hamburg in June.
In a change to the original PDCNB dates for 2017, the next ProTour weekend has been brought forward by a week and will be held from May 19-21 in Oslo, Norway.
The weekend will feature the European Tour Qualifiers for ET7-9, plus ProTour Event Five and Event Six.
ProTour Event Three
Quarter-Finals
Kim Viljanen 6-1 Ricky Nauman
Magnus Caris 6-5 Dennis Nilsson
Daniel Larsson 6-5 Alex Jensen
Marko Kantele 6-2 Goran Eriksson
Semi-Finals
Kim Viljanen 6-1 Magnus Caris
Daniel Larsson 6-5 Marko Kantele
Final
Kim Viljanen 6-2 Daniel Larsson
ProTour Event Four
Quarter-Finals
Kim Viljanen 6-1 Per Knutsson
Magnus Caris 6-0 Dennis Nilsson
Steen Lysen 6-5 Marko Kantele
Ricky Nauman 6-5 Daniel Larsson
Semi-Finals
Kim Viljanen 6-4 Magnus Caris
Ricky Nauman 6-4 Steen Lysen
Final
Kim Viljanen 6-3 Ricky Nauman
European Tour Qualifiers
ET4: Ulf Ceder
ET5: Magnus Caris
ET6: Marko Kantele