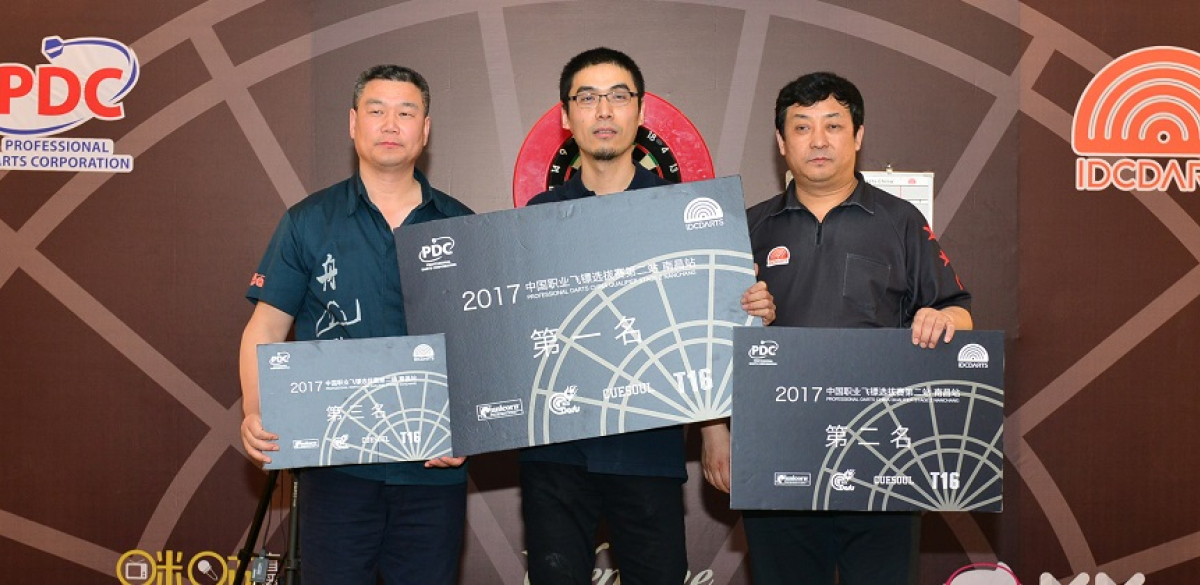 BIN ZHENG was the winner of the second event on the 2017 Professional Darts China season in Nanchang, defeating Jianhua Shen in straight sets in the final.
Following last month's opening win of Yuanjun Liu in Xiamen, Zheng was victorious in the second A Flights tournament on the Chinese circuit.
Zheng enjoyed wins over Ligong Ma and Xingbo Jiang for the loss of only two legs before picking up a 2-1 quarter-final win over Wenfeng Zhang.
He then overcame Hong Lin in a deciding set in the semi-finals, before overcoming Shen 3-0, 3-2 in sets in the final.
In the B Flights event, Wenfeng Zhang defeated Xingbo Jiang 3-0 in the final, with Zhiyong Wu and Puchun Chen reaching the semi-finals.
Event Three and the PDC World Cup Qualifier Final will be held from May 5-7 in Zhongshan, close to the darts-loving city of Guangzhou.
Professional Darts China
2017 Event Two, Nanchang
Last 16
Wenge Xie 5-1 Hongbo Yu
Hong Lin 5-1 Weijie Zhao
Bin Zheng Xingbo Jiang
Wenfeng Zhang 5-1 Ende Zhu
Lihao Wen 5-2 Zhiyong Wu
Chengan Liu 5-3 Jun Chen
Jianhua SHen 5-3 Puchun Chen
Jianxin Wang 5-4 Shaobin Miao
Quarter-Finals
Hong Lin 2-0 Wenge Xie
Bin Zheng 2-1 Wenfeng Zhang
Chengan Liu 2-0 Lihao Wen
Jianhua Shen 2-1 Jianxin Wang
Semi-Finals
Bin Zheng 2-1 Hong Lin
Jianhua Shen 2-1 Chengan Liu
Final
Bin Zheng 2-0 Jianhua Shen