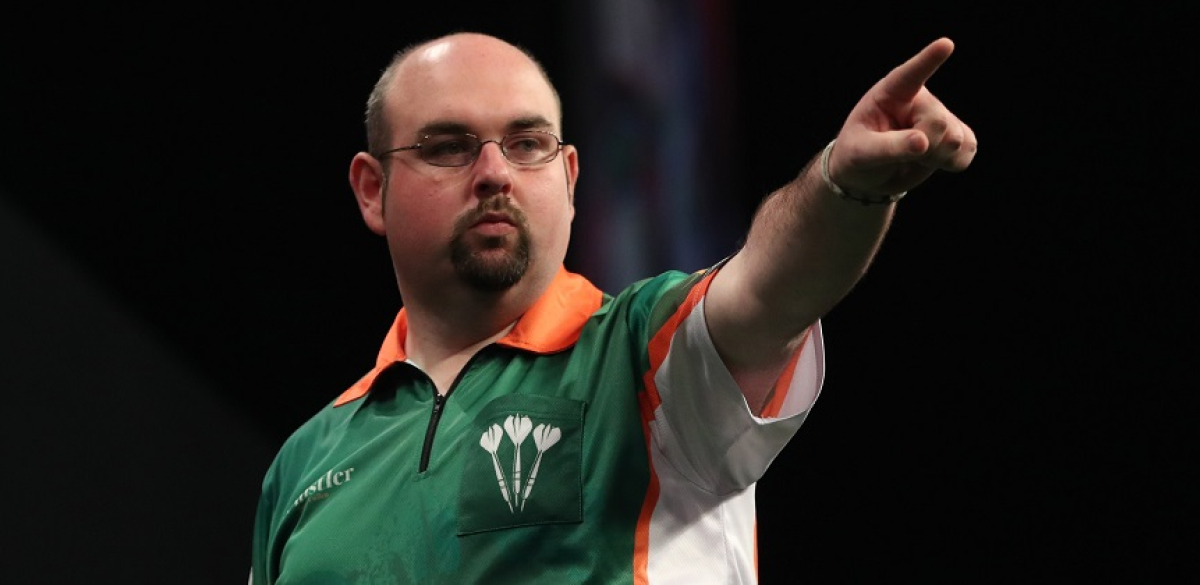 NEWCOMER Martin Atkins and Ireland's Jason Cullen shared victories on Sunday's second day of the 2018 PDC Unicorn Challenge Tour.
Atkins won his first PDC title with a 5-4 win over Michael Barnard in the final of Sunday's Event Three at the Robin Park Tennis Centre.
The 43-year-old from Wigan joined the PDC circuit by competing in his home town in Qualifying School last week, and has made a successful step onto the Challenge Tour to take the £2,000 title in the weekend's third event.
Atkins was taken to a deciding leg in three of his opening four matches, against David Pallett, Rhys Griffin and Lee Budgen, and also whitewashed David Edwards before a 5-2 win over former UK Open finalist Colin Osborne moved him into the last eight.
There, he was a 5-3 winner over Ricky Williams before defeating Jason Lowe 5-2 in the last four, and battled all the way in the final against Barnard before edging the win.
Barnard had also won through to Saturday's Event Two final, where he lost 5-3 to Diogo Portela, as he overcame Jack Fuller, Ian Withers, John Bowles, Steven Kirkby, Rusty-Jake Rodriguez, Martin Lukeman and Tony O'Shea.
Former Lakeside Champion O'Shea had defeated Brazil's Portela and former World Championship semi-finalist Andy Jenkins during his run to the last four.
Irish thrower Cullen defeated Scotland's Cameron Menzies in the final of Event Four to conclude the double-header weekend in Wigan as he picked up the £2,000 top prize.
The 2017 Tom Kirby Memorial Irish Matchplay finalist bounced back from a second round loss in Event Three to go all the way through a tough field, opening his challenge with a 5-3 win over former ranking event winner Andy Smith.
He then defeated Leon Bailey, overcame Kevin Dowling in a deciding leg and whitewashed Matt Padgett before wins over Ryan Murray, Stuart Kellett and Yordi Meeuwisse put him into the final.
The decider went all the way to the ninth leg, and with Menzies waiting on a double it was Cullen who claimed glory with a 114 checkout.
Menzies - who competed in the 2017 bwin Grand Slam of Darts - overcame Shayne Burgess, Dean Mills, Michael Rasztovits, Kevin Simm, Jarred Cole, Rhys Griffin and Steven Kirkby to win through to the final.
The next PDC Unicorn Challenge Tour weekend will take place on March 24-25 at Arena MK in Milton Keynes, where a further four £10,000 tournaments will take place.
SEE FULL EVENT RESULTS IN THE MATCH CENTRE AT THIS LINK.
PDC Unicorn Challenge Tour
Sunday January 28, Robin Park Tennis Centre, Wigan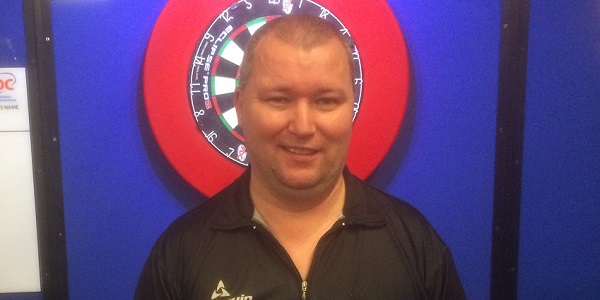 Event Three
Last 16
Matt Padgett 5-2 Jeff Smith
Jason Lowe 5-3 Cameron Menzies
Martin Atkins 5-2 Colin Osborne
Ricky Williams 5-2 Brian Woods
Tony O'Shea 5-4 Andy Jenkins
Diogo Portela 5-1 Callum Loose
Michael Barnard 5-2 Rusty-Jake Rodriguez
Martin Lukeman 5-4 Robert Rickwood
Quarter-Finals
Jason Lowe 5-0 Matt Padgett
Martin Atkins 5-3 Ricky Williams
Tony O'Shea 5-2 Diogo Portela
Michael Barnard 5-2 Martin Lukeman
Semi-Finals
Martin Atkins 5-2 Jason Lowe
Michael Barnard 5-3 Tony O'Shea
Final
Martin Atkins 5-4 Michael Barnard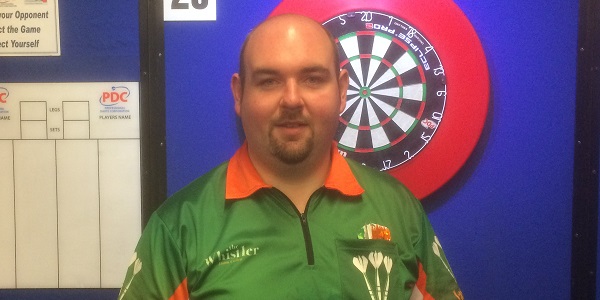 Event Four
Last 16
Jason Cullen 5-3 Ryan Murray
Stuart Kellett 5-4 Mark Walsh
Peter Mitchell 5-4 Thomas Lovely
Yordi Meeuwisse 5-1 Mark Frost
Colin Osborne 5-3 Dave Prins
Steven Kirkby 5-3 Bryn Suckley
Cameron Menzies 5-3 Jarred Cole
Rhys Griffin 5-2 Lee Evans
Quarter-Finals
Jason Cullen 5-2 Stuart Kellett
Yordi Meeuwisse 5-2 Peter Mitchell
Steven Kirkby 5-2 Colin Osborne
Cameron Menzies 5-3 Rhys Griffin
Semi-Finals
Jason Cullen 5-3 Yordi Meeuwisse
Cameron Menzies 5-1 Steven Kirkby
Final
Jason Cullen 5-4 Cameron Menzies