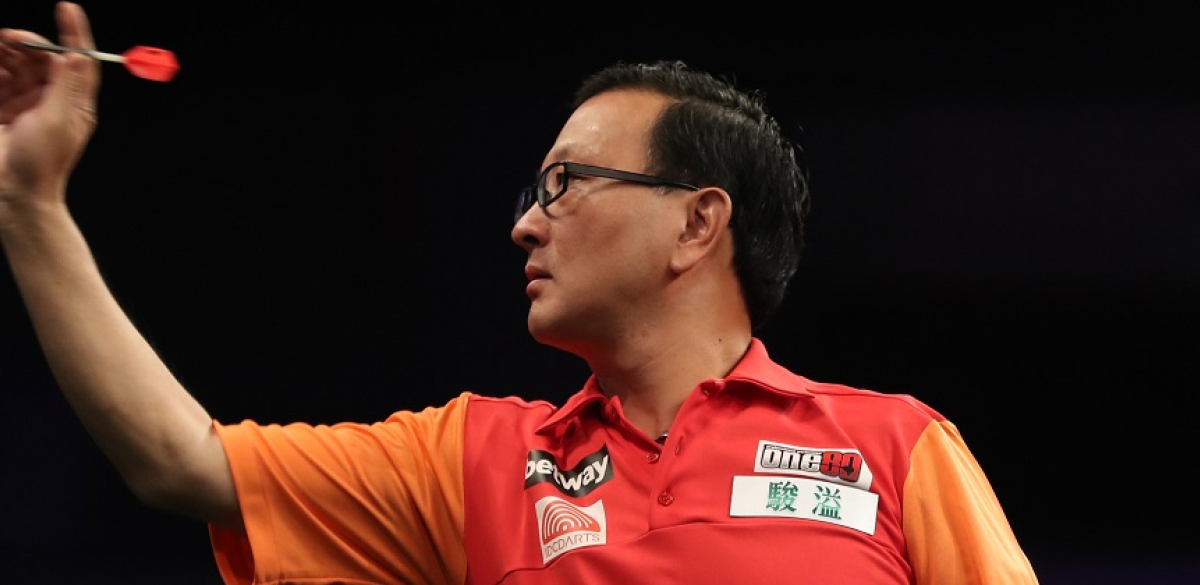 DARTS players in China will receive greater opportunities in 2018 following the introduction of a new PDC China circuit as the PDC's expansion continues.
The sport's growth in the Far East has been boosted in recent years, with World Series of Darts events in Shanghai, Japan and Singapore accompanied by a domestic circuit in China and this year's new PDC Asian Tour.
Following a new partnership between the PDC and Madison Communications, the PDC China circuit will feature qualifying events for four PDC televised events alongside three domestic tournaments and an end-of-season Grand Final.
The action will begin with a Betway World Cup of Darts Qualifier on May 7 in Shanghai, where two players will win the right to represent their country in Frankfurt.
The PDC Unicorn World Youth Championship Qualifier will then take place on July 11 in Shanghai ahead of the qualifiers for the Shanghai Darts Masters, which will be held on July 13-14.
The Shanghai Darts Masters will be the third stop on the PDC's World Series of Darts circuit this year, as eight top PDC stars take on eight of the region's leading players.
Three PDC China events will then be held in August, September and October ahead of December's Grand Final, while there will also be a William Hill World Darts Championship Qualifier in November.
"Darts in China is beginning to gain a foothold following the developments in recent years, and this partnership is another positive step for the sport," said PDC Chairman Barry Hearn.
"Madison Communications have been our partner in the successful staging of the Shanghai Darts Masters for the past two years, and they are as keen as us to see the sport's continued growth.
"The Shanghai Darts Masters will be the region's flagship tournament this year, but with places in the World Cup, World Championship and World Youth Championship again on offer there is great scope for Chinese players to increase their competitive experience alongside darts' biggest names."
Entry details and further information will be confirmed in due course.
2018 PDC China Dates
May 6 - Betway World Cup of Darts Qualifier (for Chinese mainland players only)
July 11 - PDC Unicorn World Youth Championship Qualifier
July 12 - Shanghai Darts Masters Qualifier
July 13-14 Shanghai Darts Masters
TBC August - PDC China Event One
TBC September - PDC China Event Two
TBC October - PDC China Event Three
TBC November - William Hill World Darts Championship Qualifier (for players from Chinese mainland, Hong Kong and Macao)
TBC December - PDC China Grand Final