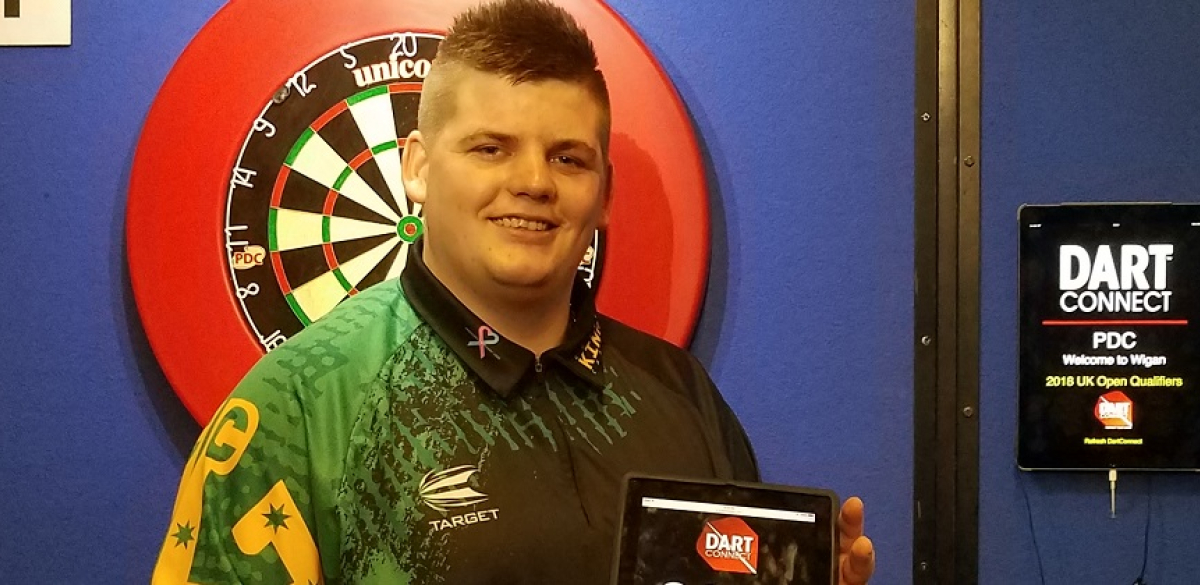 DARTS fans are able to enjoy more in-depth coverage of PDC events than ever in 2018 following the introduction of the DartConnect scoring system across the circuit.
DartConnect scoring was introduced in February at the six Coral UK Open Qualifiers, which saw 32 boards in action simultaneously being marked through the electronic system.
Following that success, the DartConnect system will now be rolled out across Players Championship, PDC Unicorn Challenge Tour and Development Tour events and European Tour UK Qualifiers.
In addition, games on Stages Three-Eight at the Coral UK Open will be scored by DartConnect - meaning that fans worldwide can follow live scores from events which are not featured with live TV or streaming coverage at tv.dartconnect.com.
"This has been a big step forward for our tours at all levels and the feedback from players in recent weeks since the DartConnect system was introduced has been really positive," said PDC Chief Executive Matt Porter.
"The system not only gives players the chance to track and analyse their own performances across our events, but allows fans around the world to follow their favourites in real-time."
Detailed match stats and a comprehensive player performance leaderboard can be reviewed within DartConnect's DCTV website at tv.dartconnect.com.
PDC Tournament Director Graham Fairhurst added: "DartConnect have made the system easy to implement and gain acceptance. We know this is the way to take the game forward as the PDC continues to grow."
For further information about DartConnect, please visit www.dartconnect.com or follow @DartConnect on Twitter.