ROYDEN LAM and Seigo Asada shared victories on the opening weekend of the PDC Asian Tour in Seoul, which also saw Noel Malicdem achieve a nine-dart finish.
The opening weekend of the new Asia-wide circuit saw almost 200 players competing in South Korea, with each event offering $10,060 in prize money.
Saturday's opening tournament featured a nine-dart finish from Philippines thrower Noel Malicdem, although he went on to lose 5-3 to Hong Kong's Royden Lam.
Lam also defeated Chinese ace Lihao Wen and Japan's Yuya Higuchi in the latter stages, although his hopes of completing a weekend double were ended by Arashi Matsumoto in the last 16 of Sunday's second event.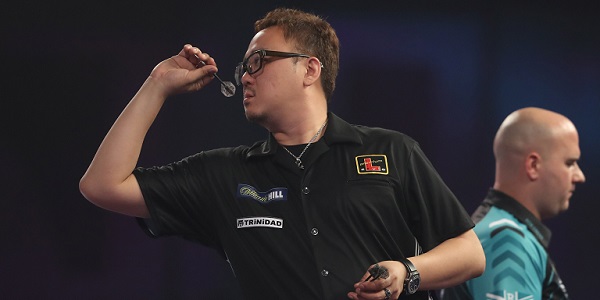 The Event Two final saw Hyun-Chul Park pay for missed match darts in the deciding leg of his tight contest with Seigo Asada, who came from 4-3 down to win 5-4, taking out 56 to take the victory.
Asada - who was knocked out by Yuki Yamada in the last 32 of Event One - overcame fellow countrymen Matsumoto and Haruki Muaramatsu on his way to Sunday's title.
For further information, please visit www.pdc-asia.tv
2018 PDC Asian Tour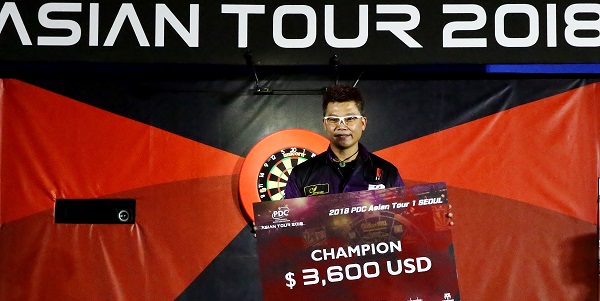 Event One - Saturday March 10
Quarter-Finals
Lourence Ilagan 5-3 Christian Perez
Noel Malicdem 5-2 Benedicto III Ybanez
Royden Lam 5-2 Lihao Wen
Yuya Higuchi 5-4 Yuki Yamada
Semi-Finals
Noel Malicdem 5-3 Lourence Ilagan
Royden Lam 5-2 Yuya Higuchi
Final
Royden Lam 5-3 Noel Malicdem - Noel Malicdem hits nine-dart finish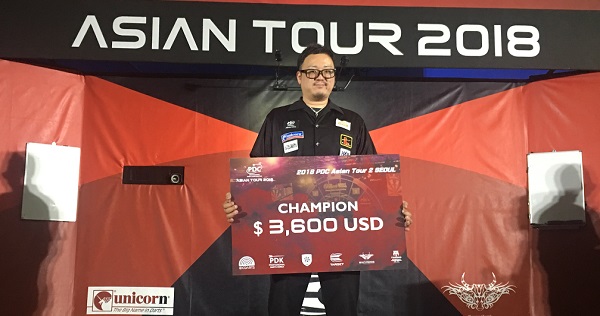 Event Two - Sunday March 11
Quarter-Finals
Arashi Matsumoto 5-2 Keita Ono
Seigo Asada 5-2 Haruki Muramatsu
Teng-Lieh Pupo 5-3 Paul Lim
Hyun-Chul Park 5-2 Benedicto III Ybanez
Semi-Finals
Seigo Asada 5-4 Arashi Matsumoto
Hyun-Chul Park 5-2 Teng-Lieh Pupo
Final
Seigo Asada 5-4 Hyun-Chul Park