MICHAEL VAN GERWEN is confident of claiming his fourth Unibet Premier League title on Thursday at The O2.
The world number one will be out to avenge his World Championship semi-final defeat to Rob Cross when he takes on the reigning World Champion in the opening match of the evening.
Van Gerwen recorded two 7-2 victories over Cross in the league stage of this year's tournament, and the Dutchman is bidding to make it a hat-trick of wins to progress to his sixth consecutive Premier League final.
"I'm feeling quite confident ahead of my game with Rob," said Van Gerwen, who has topped the league stage every year since his debut in 2013.
"He's not in the best form of his life, he's not got that edge to him that he had in the World Championship when he beat me, but you always have to be careful with him because he is a danger.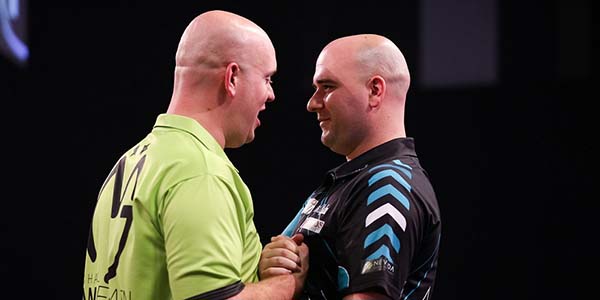 "It's difficult to win the Premier League year after year but I'm doing alright so far."
Van Gerwen won an astonishing nine games from his first ten, before suffering two disappointing defeats in Rotterdam.
However, the two-time World Champion soon got his campaign back on track to top the league phase by three points, winning a stunning 103 legs in the process.
"I like The O2, I like the tournament – it gives me a good target, week after week to fight for the points," Van Gerwen added.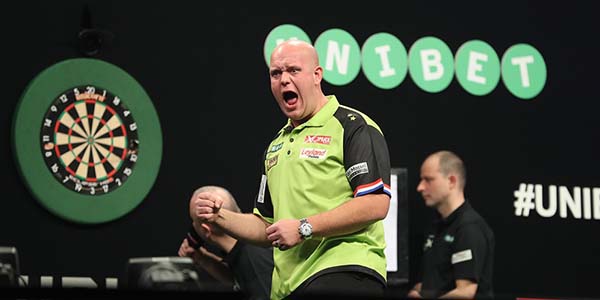 "I need to make sure I keep doing what is good for me, I have just one thing on my mind – to beat them all.
"The main thing for me is to make sure I put on my best performance at The O2 in front of an amazing crowd."
The Dutch number one is on track to break his record of 26 PDC titles in a year, and believes there are no limits to what he can achieve.
"It's difficult to do all the time but I'm not doing too bad so far, I know there's a lot more to come from me," said Van Gerwen.
"I feel good and I hope I can continue this great performance starting on Thursday night at The O2."
The Unibet Premier League Play-Offs will be held on Thursday May 17 at The O2 in London. For tickets, visit www.axs.com or call 0844 856 0202.