PAUL NICHOLSON is determined to continue his revival after enjoying a stunning run to the semi-finals of the Gibraltar Darts Trophy last weekend.
The rejuvenated former Players Champion won through to his first PDC ranking semi-final in five years thanks to impressive wins over Antony Lopez, Dave Chisnall, Joe Cullen and Gerwyn Price.
Nicholson revealed he came close to quitting the sport before securing his Tour Card in January 2017, but the former World Cup of Darts finalist now has his sights set on returning to televised major tournaments.
"I was ready to walk away, I felt like I was done," said Nicholson, who has played in three European Tour events so far in 2018.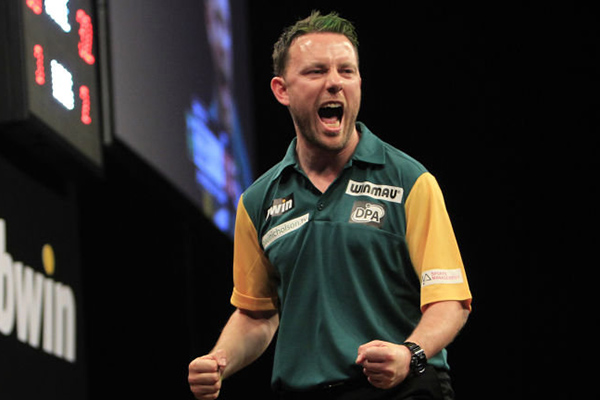 "My mentality is different now, I approach the game with a bit more of a relaxed attitude because it feels like I've got a second crack of the whip.
"At the start of the year I made my mind up that if I didn't keep my Tour Card this year I would've stopped the playing side after a great ten years.
"But I think I am playing as good now as I ever have, certainly in practice, and my goal now is to make the European Championship and hopefully the World Championship."
Nicholson was edged out 7-6 by two-time World Champion Adrian Lewis in Sunday's semi-final, despite posting an impressive 98.82 average.
The former World Championship quarter-finalist has seen improved results in 2018, and Nicholson believes his best days lie ahead of him.
"Once you get all the brashness and nervousness out the way in your younger days and get more experience under your belt, then you can start to look forward," the 39-year-old added.
"The fact that I hadn't beaten a top ten player in four years made me laugh a bit – it was very symptomatic of what's gone wrong over that time period.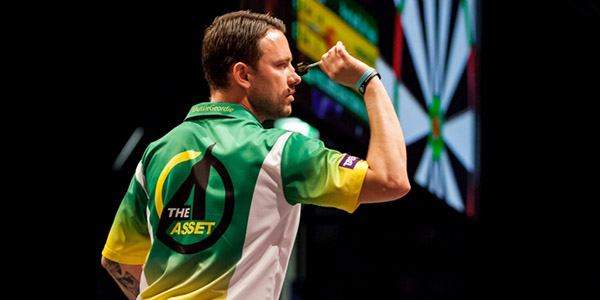 "Gary Anderson and Peter Wright are inspirations to me - they are playing the best darts of their lives in their 40s and that is something I hope I can replicate.
"Beating the likes of Dave (Chisnall), Joe (Cullen) and Gerwyn (Price) is gratifying because people have said that I'm playing well but ultimately I'm the one that has to prove it."
Nicholson, who will play in Wigan this weekend at Players Championship events 13&14 before competing in the Danish Darts Open, also revealed his hopes for the rest of the year.
"It's definitely a case of setting short-term goals – at the start of the year it was just about keeping my Tour Card and staying on the right path," said Nicholson.
"I've got a busy few weeks ahead with four Players Championship events and a European Tour weekend, so I'm going to be smart in how I spend my energy over the course of the month and then rest up on holiday.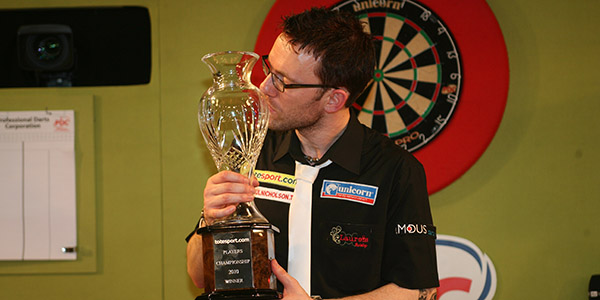 "It's really important that I use my previous experience to my advantage and I'll make sure I don't get carried away because I've been here before.
"I've been averaging around the 100 mark on the ProTour and if I can take that form into a European Tour event then I don't see why I couldn't make a final."
Ever a popular figure in the world of darts, Nicholson enjoyed tremendous support both in Gibraltar and on social media at the weekend.
"I've never understood why people like me so much!" Nicholson laughed.
"But I'm very grateful for all the support I get and I'd like to say thank you to everyone who has supported me."
Nicholson will next be in action this weekend (June 16-17) as the PDC Players Championship continues from the Robin Park Tennis Centre in Wigan, with coverage to be broadcast live on PDCTV-HD and through a series of bookmakers' websites worldwide.