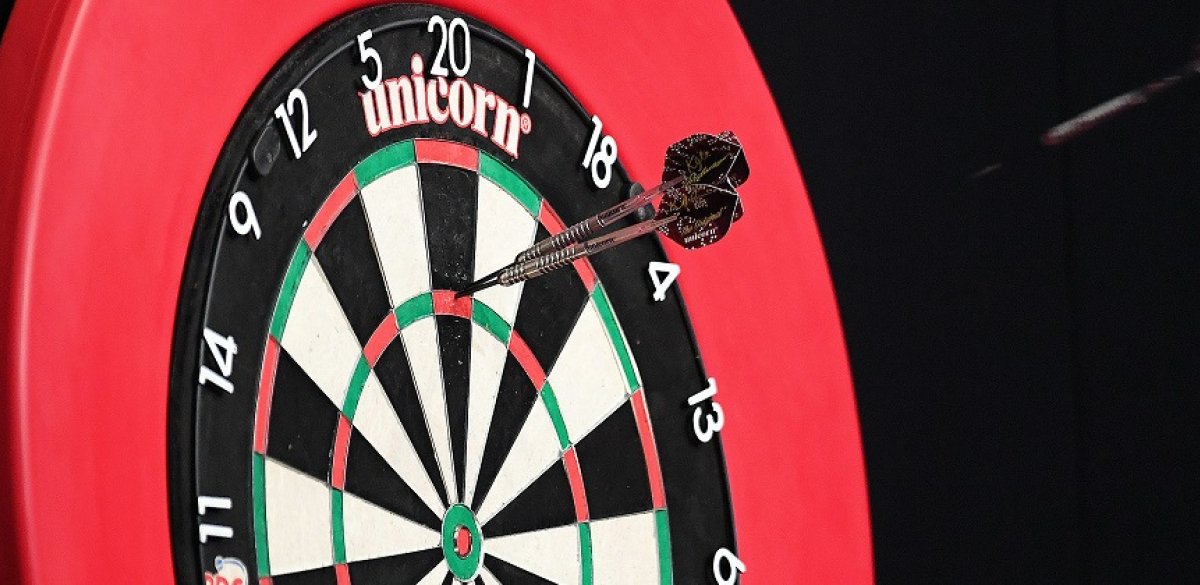 THE 2019 PDC calendar will see over 200 days of darts include an expanded Premier League, a new UK Open format, 30 Players Championship events and a new destination for the European Tour.
The PDC's international growth will continue next year alongside the expansion of the ProTour with more opportunities for players than ever before.
Key developments in the 2019 PDC Calendar:
* Premier League expands to 17 nights, including double-header at Rotterdam Ahoy
* UK Open to feature 128 Tour Card Holders, 16 Challenge Tour Order of Merit Qualifiers & 16 Rileys Amateur Qualifiers
* Prague to host European Tour event alongside established destinations in Germany, the Netherlands, Gibraltar, Austria and Denmark
* Amsterdam to host a PDC televised event for the first time
* 30 Players Championship events to be held in 2019
* European Qualifying School from January 3-6 in Hildesheim
* UK Qualifying School from January 17-20 in Wigan
Following the conclusion of the World Darts Championship with the final on New Year's Day, focus moves to the European Qualifying School from January 3-6 in Hildesheim ahead of the UK Qualifying School in Wigan from January 17-20.
With UK Open Qualifiers dropping off the schedule following the expansion of the UK Open to 160 players - including all 128 Tour Card Holders - two Players Championship weekends open the ProTour season in their place during February.
A total of 30 Players Championship events will take place in 2019, including a weekend in Hildesheim in early August and four midweek double-headers.
Germany will host seven European Tour events, in Leverkusen, Hildesheim, Munich, Saarbrücken, Sindelfingen, Mannheim and Riesa, while both Graz and Vienna will stage events in Austria.
After 2018's successful maiden event in Copenhagen, the European Tour will return to Denmark alongside visits to the Netherlands, Gibraltar and, for a first time, the Czech Republic.
Following The Masters from February 1-3, the Premier League begins on Thursday February 7 in Newcastle and will also visit Glasgow, Dublin and Exeter during the opening four weeks.
The UK Open will be held from March 1-3 at the Butlin's Minehead Resort, with the Premier League continuing in Aberdeen and Nottingham before heading to Berlin ahead of a double-header in Rotterdam which will include Judgement Night.
The second half of the season features league nights in Belfast, Liverpool, Cardiff, Birmingham, Manchester, Sheffield and Leeds ahead of the Play-Offs on May 23 at The O2 in London.
The World Cup of Darts will move to Hamburg from June 6-9, with the hugely popular World Matchplay retaining its traditional spot in the calendar from July 20-28 in Blackpool.
The autumn's televised events will begin from October 6-12 with the World Grand Prix, to be followed by the Champions League and European Championship, which moves to Göttingen.
The World Series of Darts Finals will move to the Netherlands to be held, for the first time for a PDC televised event, in Amsterdam from November 1-3.
The Grand Slam of Darts will then be held from November 9-17 in Wolverhampton and be followed by the Players Championship Finals and World Youth Championship final in Minehead from November 22-24.
Dates for the 2019/2020 World Darts Championship will be confirmed in due course.
The 2019 PDC Unicorn Challenge Tour, for non-Tour Card Holders, will see five weekends held during the year, which will each feature four events across two days in Wigan, Peterborough and Wolverhampton.
The PDC Unicorn Development Tour will also feature five double-header weekends next year, with three being held in Wigan alongside visits to Hildesheim and Wolverhampton.
"The release of the PDC calendar is always an exciting time and this is especially so for 2019," said PDC Chairman Barry Hearn.
"Our recent announcement of the expansion of the UK Open has allowed us to increase the number of Players Championship events being held during the year and create further opportunities for professional players.
"In addition, the European Tour remains consistent with 13 events but visits the Czech Republic for the first time to continue its growth across the continent.
"With Amsterdam staging a TV event for the first time when it hosts the World Series of Darts Finals and a Premier League double-header in Rotterdam, the popularity of the sport in the Netherlands is also reflected in next year's schedule.
"These continue to be hugely exciting times for anyone with the ambition to get to the top of the sport, and I'm sure that there will be massive interest for Qualifying School in the UK and Germany in January and also on our Development and Challenge Tour circuits."
Tickets for the 2019 Unibet Premier League will go on Priority Sale to PDCTV-HD Annual Subscribers on Monday October 1 (subscribers must have an Annual Subscription at 12pm BST on Friday September 14 to be eligible). Tickets will then go on General Sale from Monday October 8.
Full ticket information for all PDC events is available at www.pdc.tv/tickets.
Entries for the 2019 PDC Qualifying School will be available in due course.
UPDATE (Sep 28): The Unibet Premier League nights in Leeds and Aberdeen have swapped dates. Aberdeen is now March 7 and Leeds is now May 16.
UPDATE (Dec 5): European Tour Qualifying events in Europe TBC.
UPDATE (Dec 30): Calendar updated to include World Series dates.
2019 PDC Calendar
| | | |
| --- | --- | --- |
| DATE | VENUE | TOURNAMENT |
| JANUARY |   |   |
| 3 - 6 | Hildesheim, Germany | European Q-School |
| 17 - 20 | Wigan | UK Q-School |
| 21 | Dorchester Hotel | Awards Dinner |
| 26 | Wigan | Challenge Tour 1, 2 |
| 27 | Wigan | Challenge Tour 3, 4  |
| FEBRUARY |   |   |
| 1 - 3 | Milton Keynes | The Masters |
| 7 | Newcastle | Premier League Darts 1 |
| 9 | Wigan | Players Championship 1 |
| 10 | Wigan | Players Championship 2 |
| 14 | Glasgow | Premier League Darts 2 |
| 16 | Wigan | Players Championship 3 |
| 17 | Wigan | Players Championship 4 |
| 21 | Dublin | Premier League Darts 3 |
| 22 | Barnsley | European Tour UK/Euro Tour Card Holder Qualifier 1 + 2 |
| 23 | Barnsley | Players Championship 5 |
| 24 | Barnsley | Players Championship 6 |
| 28 | Exeter | Premier League Darts 4 |
| MARCH |   |   |
| 1 - 3 | Minehead | UK Open |
| 7 | Aberdeen | Premier League Darts 5 |
| 9 | Wigan | Development Tour 1, 2 |
| 10 | Wigan | Development Tour 3, 4 |
| 14 | Nottingham | Premier League Darts 6 |
| 15 | Wigan | European Tour UK/Euro Tour Card Holder Qualifier 3 + 4 |
| 16 | Wigan | Players Championship 7 |
| 17 | Wigan | Players Championship 8 |
| 21 | Berlin, Germany | Premier League Darts 7 |
| 21 | Leverkusen, Germany | European Tour Host Nation + Euro Assoc Member Qualifier 1 |
| 22 - 24 | Leverkusen, Germany | European Tour 1 |
| 27 | Rotterdam, Netherlands | Premier League Darts 8 |
| 28 | Rotterdam, Netherlands | Premier League Darts 9 |
| 28 | Hildesheim, Germany | European Tour Host Nation + Euro Assoc Member Qualifier 2 |
| 29 - 31 | Hildesheim, Germany | European Tour 2 |
| APRIL |   |   |
| 4 | Belfast | Premier League Darts 10 |
| 6 | Barnsley | Players Championship 9 |
| 7 | Barnsley | Players Championship 10 |
| 11 | Liverpool | Premier League Darts 11 |
| 12 | Barnsley | European Tour UK/Euro Tour Card Holder Qualifier 5 + 6 |
| 13 | Barnsley | Players Championship 11 |
| 14 | Barnsley | Players Championship 12 |
| 18 | Cardiff | Premier League Darts 12 |
| 19 | Munich, Germany | European Tour Host Nation + Euro Assoc Member Qualifier 3 |
| 20 | Wigan | Development Tour 5, 6 |
| 21 | Wigan | Development Tour 7, 8 |
| 20 - 22 | Munich, Germany | European Tour 3 |
| 25 | Birmingham | Premier League Darts 13 |
| 25 | Saarbruecken, Germany | European Tour Host Nation + Euro Assoc Member Qualifier 4 |
| 26 - 28 | Saarbruecken, Germany | European Tour 4 |
| 30 | Barnsley | Players Championship 13 |
| MAY |   |   |
| 1 | Barnsley | Players Championship 14 |
| 2 | Manchester | Premier League Darts 14 |
| 2 | Graz, Austria | European Tour Host Nation + Euro Assoc Member Qualifier 5 |
| 3 - 5 | Graz, Austria | European Tour 5 |
| 9 | Sheffield | Premier League Darts 15 |
| 9 | Sindelfingen, Germany | European Tour Host Nation + Euro Assoc Member Qualifier 6 |
| 11 | Wigan | Challenge Tour 5, 6 |
| 12 | Wigan | Challenge Tour 7, 8 |
| 10 - 12 | Sindelfingen, Germany | European Tour 6 |
| 16 | Leeds | Premier League Darts 16 |
| 17 | Barnsley | European Tour UK/Euro Tour Card Holder Qualifier 7 + 8 |
| 18 | Barnsley | Players Championship 15 |
| 19 | Barnsley | Players Championship 16 |
| 18 | Hildesheim, Germany | European Tour Euro Assoc Member Qualifier 7 + 8 |
| 19 | Hildesheim, Germany | European Tour Euro Assoc Member Qualifier 9 |
| 23 | London | Premier League Darts Play-Offs |
| 23 | Zwolle, Netherlands | European Tour Host Nation Qualifier 7 |
| 24 - 26 | Zwolle, Netherlands | European Tour 7 |
| JUNE |   |   |
| 6 - 9 | Hamburg, Germany | World Cup |
| 8 | Milton Keynes | Development Tour 9, 10 |
| 9 | Milton Keynes | Development Tour 11, 12 |
| 13 | Copenhagen, Denmark | European Tour Host Nation Qualifier 8 |
| 14 - 16 | Copenhagen, Denmark | European Tour 8 |
| 21 | Wigan | European Tour UK/Euro Tour Card Holder Qualifier 9 + 10 |
| 22 | Wigan | Players Championship 17 |
| 23 | Wigan | Players Championship 18 |
| 27 | Prague, Czech Republic | European Tour Host Nation Qualifier 9 |
| 28 - 30 | Prague, Czech Republic | European Tour 9 |
| JULY |   |   |
| 4 - 5 | Las Vegas | US Darts Masters |
| 12 - 13 | Cologne | German Darts Masters |
| 13 | Peterborough | Challenge Tour 9, 10 |
| 14 | Peterborough | Challenge Tour 11, 12 |
| 16 | Barnsley | Players Championship 19 |
| 17 | Barnsley | Players Championship 20 |
| 20 - 28 | Blackpool | World Matchplay |
| AUGUST |   |   |
| 2 | Hildesheim, Germany | European Tour UK/Euro Tour Card Holder Qualifier 11 + 12 |
| 3 | Hildesheim, Germany | Players Championship 21 |
| 4 | Hildesheim, Germany | Players Championship 22 |
| 9 - 10 | Brisbane | Brisbane Darts Masters |
| 10 | Wolverhampton | Challenge Tour 13, 14 |
| 11 | Wolverhampton | Challenge Tour 15, 16 |
| 16 - 17 | Melbourne | Melbourne Darts Masters  |
| 17 | Hildesheim, Germany | Development Tour 13, 14 |
| 18 | Hildesheim, Germany | Development Tour 15, 16 |
| 23 - 24 | Hamilton | NZ Darts Masters |
| 29 | Vienna, Austria | European Tour Host Nation + Euro Assoc Member Qualifier 10 |
| 30 - Sep 1 | Vienna, Austria | European Tour 10 |
| SEPTEMBER |   |   |
| 5 | Mannheim, Germany | European Tour Host Nation + Euro Assoc Member Qualifier 11 |
| 6 - 8 | Mannheim, Germany | European Tour 11 |
| 10 | Barnsley | Players Championship 23 |
| 11 | Barnsley | Players Championship 24 |
| 12 | Riesa, Germany | ET Host Nation Qualifier 12 + Euro Assoc Member Qual. 12/13 |
| 13 - 15 | Riesa, Germany | European Tour 12 |
| 20 | Barnsley | European Tour UK/Euro Tour Card Holder Qualifier 13 |
| 21 | Barnsley | Players Championship 25 |
| 22 | Barnsley | Players Championship 26 |
| 26 | Gibraltar | European Tour Host Nation Qualifier 13 |
| 28 | Wigan | Challenge Tour 17, 18 |
| 29 | Wigan | Challenge Tour 19, 20 |
| 27 - 29 | Gibraltar | European Tour 13 |
| OCTOBER |   |   |
| 4 | Dublin | Players Championship 27 |
| 5 | Dublin | Players Championship 28 |
| 6 - 12 | Dublin | World Grand Prix |
| 14 | Barnsley | Players Championship 29 |
| 15 | Barnsley | Players Championship 30 |
| 16 | Barnsley | World Series Finals Qualifier |
| 19 - 20 | VENUE TBC | Champions League |
| 24 - 27 | Goettingen, Germany | European Championship |
| NOVEMBER |   |   |
| 1 - 3 | Amsterdam, Netherlands | World Series Finals |
| 2 | Wigan | Development Tour 17, 18 |
| 3 | Wigan | Development Tour 19, 20 |
| 4 | Wigan | Grand Slam + WYC Qualifier |
| 9 - 17 | Wolverhampton | Grand Slam of Darts |
| 22 - 24 | Minehead | Players Championship Finals |
| 24 | Minehead | World Youth Championship Final |
| 25 | Wigan | World Championship Qualifier |
| DECEMBER |   |   |
| TBC | London | World Championship |