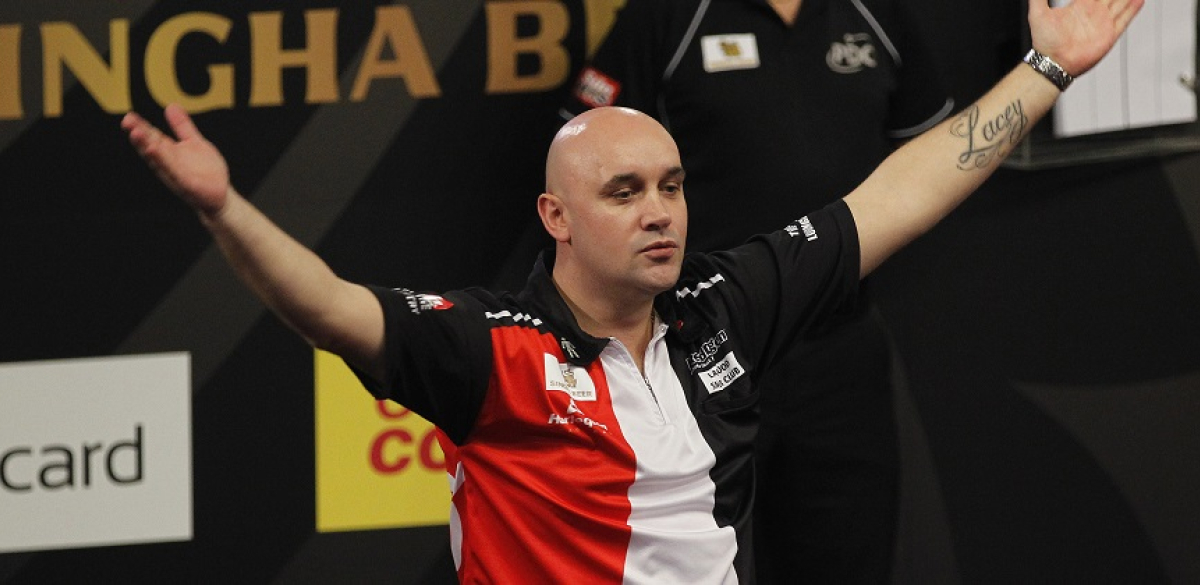 JAMIE HUGHES and nine-dart star Krzysztof Ratajski shared victories as the fourth weekend of the PDC Unicorn Challenge Tour began in Wigan on Saturday.
Tipton star Hughes picked up his first PDC title in Event 13 as he denied New Zealand's Cody Harris a second Challenge Tour win of the year with a 5-2 success in their final.
Hughes also defeated Craig Quinn, Kevin Garcia, Rhys Griffin and George Gardner to reach the last 16, before recording whitewashes over Jim Walker and Jonathan Worsley.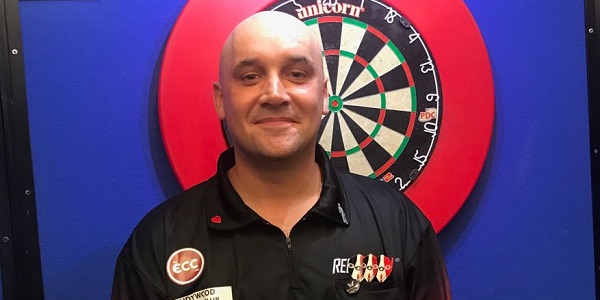 He then overcame David Pallett 5-1 in the semi-finals and continued his strong form to claim the £2,000 title by seeing off Harris.
World Cup star Harris, the Event Nine winner, battled past Philip Borthwick, Lee Budgen, Andy Jenkins, Andy Boulton, Ted Evetts and Cameron Menzies to reach the final.
Current Challenge Tour Order of Merit leader Michal Barnard and Finland's Marko Kantele were quarter-finalists, while Sweden's Dennis Nilsson was amongst the losers in the last 16.
Polish star Ratajski enjoyed a moment of perfection in Event 13 as he landed a nine-darter during his first round tie with Mark Frost - only to lose the game 5-4.
However, the 2017 World Masters winner bounced back in style to claim the Event 14 title, ending Hughes' hopes of a double success with a 5-3 win in the semi-finals.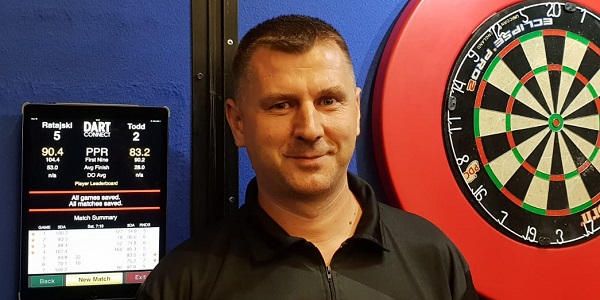 Ratajski also enjoyed wins over Tom Gregory, Geert Nentjes, Evetts, Patrick Lynskey and Gavin Smith before claiming victory in the final with a 5-2 defeat of Mick Todd, who was unable to recover from going 4-0 down.
Todd's run to the final was his best performance of the year on the Challenge Tour circuit, as the Newark thrower defeated Trevor Burkhill, Aaron Beeney, Jason Marriott, Martin Atkins, Peter Mitchell and Boris Koltsov.
Russian ace Koltsov's run to the semi-finals followed up three previous quarter-final appearances on the Challenge Tour this year.
The PDC Unicorn Challenge Tour weekend concludes on Sunday with Event 15 and Event 16 at Wigan's Robin Park Tennis Centre, with a further £20,000 prize money on offer.
SEE FULL RESULTS IN THE MATCH CENTRE.
See stats at the DartConnect website.
PDC Unicorn Challenge Tour
Saturday September 8, Robin Park Tennis Centre, Wigan
Event 13
Last 16
Jonathan Worsley 5-3 Richie Corner
Jamie Hughes 5-0 Jim Walker
David Pallett 5-1 Adam Smith-Neale
Marko Kantele 5-1 Peter Mitchell
Cody Harris 5-4 Andy Boulton
Ted Evetts 5-1 Stuart Kellett
Michael Barnard 5-2 Shaun Griffiths
Cameron Menzies 5-2 Dennis Nilsson
Quarter-Finals
Jamie Hughes 5-0 Jonathan Worsley
David Pallett 5-4 Marko Kantele
Cody Harris 5-4 Ted Evetts
Cameron Menzies 5-4 Michael Barnard
Semi-Finals
Jamie Hughes 5-1 David Pallett
Cody Harris 5-2 Cameron Menzies
Final
Jamie Hughes 5-2 Cody Harris
Event 14
Last 16
Chas Barstow 5-3 Cameron Menzies
Jamie Hughes 5-1 Cody Harris
Krzysztof Ratajski 5-0 Patrick Lynskey
Gavin Smith 5-1 Dennis Nilsson
Boris Koltsov 5-3 Michael Barnard
Matthew Dennant 5-3 Christoff Van De Wal
Mick Todd 5-2 Martin Atkins (Wigan)
Peter Mitchell 5-2 Jim Walker
Quarter-Finals
Jamie Hughes 5-4 Chas Barstow
Krzysztof Ratajski 5-3 Gavin Smith
Boris Koltsov 5-3 Matthew Dennant
Mick Todd 5-3 Peter Mitchell
Semi-Finals
Krzysztof Ratajski 5-3 Jamie Hughes
Mick Todd 5-2 Boris Koltsov
Final
Krzysztof Ratajski 5-2 Mick Todd