PAUL NICHOLSON looks ahead to this weekend's Paddy Power Champions League of Darts and predicts who will lift the title in Brighton.
Televised live on the BBC from The Brighton Centre, the eight-player tournament sees two groups of four facing off across the opening three sessions, with a double session on Saturday September 22 followed by the afternoon session on Sunday September 23.
The top two players from each group then progress to play off for the title on Sunday evening in the semi-finals and final.
Group A features Michael van Gerwen, Gary Anderson, Daryl Gurney and Dave Chisnall, while Group B contains Peter Wright, Rob Cross, Mensur Suljovic and Simon Whitlock.
We caught up with former Players Champion Nicholson to preview what promises to be a memorable weekend on the South Coast.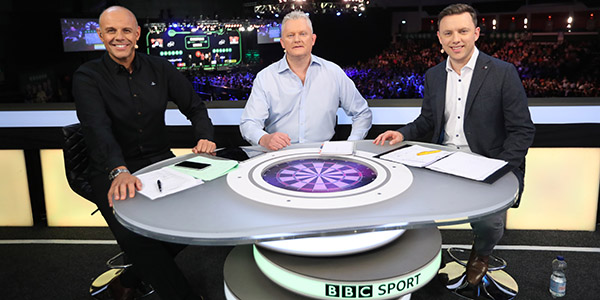 Paul, this weekend will see you star as an analyst and commentator as part of the BBC's coverage for a third successive year at the Champions League. How much are you looking forward to the event?
I'm really looking forward to it. The last two years on the BBC have been very successful and with this year's event being at a new arena it feels like a fresh challenge for us.
Everyone involved at the BBC can't wait to get started, the tournament has done terrific viewing figures over the last couple of years so everybody's really excited.
The PDC is progressing at a greater rate than ever before, with more and more players taking part and an increase in prize money once again which is what is so appealing.
The BBC see the PDC as something of a success story, they want to show a progressive sport and that's certainly what we're seeing.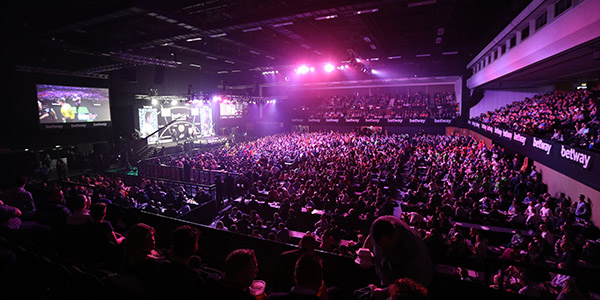 Living close to Brighton (pictured above during the 2017 Premier League), how do you perceive the appetite for darts on the South Coast?
The appetite for darts in Sussex and Hampshire is very, very strong, it's a hotbed of darting talent.
For people in the South of England this is a great opportunity to see the players they love, including one of their own Rob Cross.
I think this is a 'tipping your hat' moment to this part of the world to be hosting this event and I truly believe that Brighton will not let us down.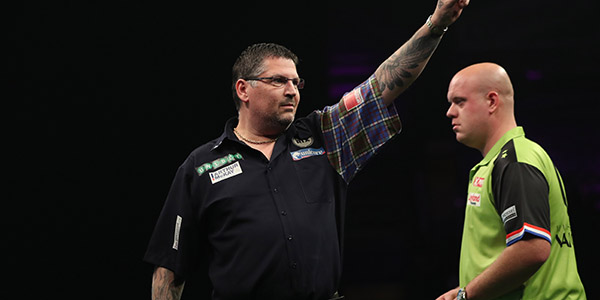 Now for your tournament predictions! Which four players are you picking to make it out of the group stage?
From Group A I'm going to pick Michael van Gerwen to come first and Gary Anderson to claim second spot.
Those two majorly stand out from this group and I think they'll both come through this, but I don't think everything will go there way.
Daryl Gurney and Dave Chisnall have been playing on the European Tour but they have both had a few 'iffy' parts to their game.
Daryl has been playing better since coming back from the break and Dave hit the record average in Hildesheim a couple of weeks ago, but the thing that Gary and Michael do that they don't do is they mop up situations when the opponent makes a mistake.
From Group B I'm tipping Rob Cross to win it and Simon Whitlock to come through in second place.
Rob will relish playing at a venue close to home as World Champion and I think he's playing some really good stuff at the moment.
Simon also lives very close to Brighton so he's going to love the fact that he's had an extra few days at home getting prepared for this at his leisure so he's my dark horse for this tournament - I think he's going to cause some problems.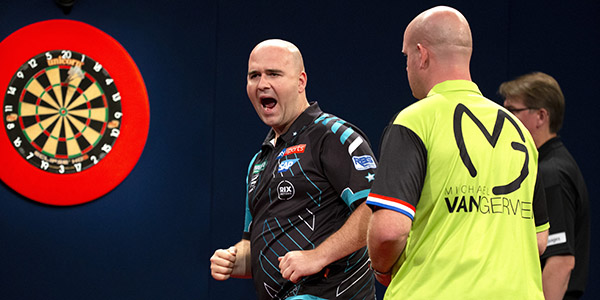 Which two players will make the final and who will walk away with the title?
I've got a funny feeling about Rob Cross.
Before he won in Brisbane there were a lot of questions asked about Rob but now he has more confidence than he's had all year.
This is as close to a 'home game' as it gets for Rob and I think the local crowd could help pull him along a bit more.
I get the feeling that there are only two players who can beat Michael van Gerwen right now on their current form and they are Rob and Gary.
Rob will see this as an opportunity, as World Champion, to make a statement on the BBC and say he is at that level for a reason.
So, I predict Cross will beat Van Gerwen in the final.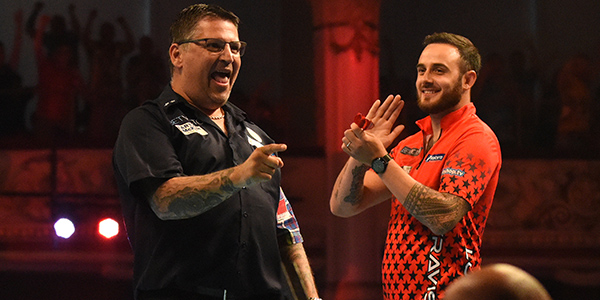 And finally, with sponsors Paddy Power announcing £50,000 for the crowd if a nine-darter is hit in Brighton this weekend, will we see a perfect leg? If so, who will raise the roof at The Brighton Centre?
If anybody's going to hit a nine-darter I think it's probably going to come from Michael van Gerwen or Gary Anderson, but you've got players in there who have history of TV nine-darters like Chisnall.
Whitlock hasn't hit one for a while but he was threatening to last week in Riesa.
It would be lovely to see someone new hit a big-time nine-darter and we want to see a nine-darter on the BBC for the first time in 28 years!
I think there's every possibility we're going to see a nine-darter this weekend and if there is it will be a truly magical moment.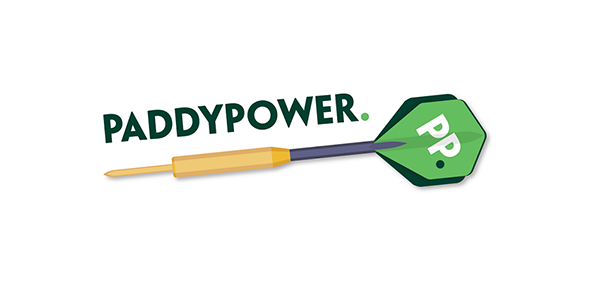 GET YOUR TICKETS
Tickets are available from the Brighton Centre Box Office via the following methods:

In Person at the Brighton Centre Box Office - Monday to Saturday 10am–4pm.
Online through Ticketmaster via THIS LINK
Phone through Ticketmaster: 0844 847 1515 (calls cost 7ppm plus your phone company's access charge)
Accessible: 01273 292695
Paddy Power Champions League of Darts
Group A
Michael van Gerwen
Gary Anderson
Daryl Gurney
Dave Chisnall
Group B
Peter Wright
Rob Cross
Mensur Suljovic
Simon Whitlock
Schedule & Ticket Info
Saturday September 22
Afternoon Session (1.15pm)
4x Group Matches
Rob Cross v Mensur Suljovic (B)
Peter Wright v Simon Whitlock (B)
Gary Anderson v Daryl Gurney (A)
Michael van Gerwen v Dave Chisnall (A)
Table Ticket £31
Tiered Ticket £26
Evening Session (6.30pm)
4x Group Matches
Saturday afternoon's winning players face each other, and the losing players face each other in each group.
Table Ticket £36
Tiered Ticket £31
Sunday September 23
Afternoon Session (1pm)
4x Group Matches
Remaining Group Matches
Table Ticket £31
Tiered Ticket £26
Evening Session (6.30pm)
Semi-Finals & Final
Table Ticket £36
Tiered Ticket £31