WITH tickets for the 2019 Unibet Premier League now on GENERAL SALE, we take a look back at the tournament's top five record-breaking moments.
The ten-player tournament will be held across 17 nights from February-May, featuring events in the UK, Ireland, Netherlands and Germany, with tickets now on GENERAL SALE.
5. Van Barneveld Lands First Nine-Darter
In his 2006 debut campaign, Raymond van Barneveld wasted no time in lighting up the Premier League as he landed the tournament's first perfect leg in an 8-3 win over Peter Manley.
Night Five of the second year of the event in Bournemouth also saw Van Barneveld face Phil Taylor for the first time since his switch to the PDC, a match which ended in a 7–7 draw.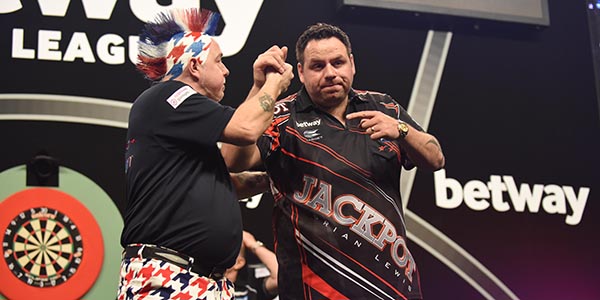 4. Wright & Lewis Smash Televised Combined Average Record
Peter Wright and Adrian Lewis recorded the highest combined televised average (228.7) in Exeter in March 2017.
Wright's brilliant 119.5 average was, at the time, the second highest televised average in history as he ran out a 7-2 winner over Lewis, who averaged 109.2 in defeat.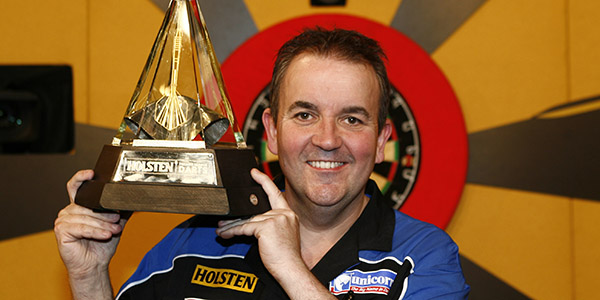 3. Taylor Goes 44 Unbeaten
Six-time champion Phil Taylor staggeringly went unbeaten throughout the first three seasons (2005-2007) of the Premier League.
James Wade finally ended Taylor's incredible 44 match run in the first match of the 2008 season in Glasgow.
2. Van Gerwen Sets Record TV Average
Michael van Gerwen set a world-record televised average of 123.40 in Aberdeen in February 2016.
The four-time Premier League champion rattled in finishes of 11, 12, 11, 12, ten and ten darts in the first six legs, before going on to wrap up a 7-1 victory in just over ten minutes, breaking Taylor's previous record of 118.66.
1. Champion Taylor Hits Two Nine-Darters
One of the most memorable games in darts history saw Taylor hit two perfect legs in his 2010 Premier League final win over James Wade at Wembley Arena.
Following a power cut in the Wembley area on the night of the scheduled Play-Offs, the event was staged 24 hours later - and the 16-time World Champion made it worth the wait with a sublime display.
Taylor defeated Wade 10-8 to lift his fifth Premier League crown, posting a 111.7 average, which stood as the record final average for eight years before Van Gerwen's 112.4 in 2018 against Smith.
However, it was his two nine-darters, and his memorable attempt at a third perfect leg, which will live longest in the memory.