GERWYN PRICE has spoken of his pride in being the first player to claim The Eric Bristow Trophy following his bwin Grand Slam of Darts success.
The Grand Slam's unique trophy was renamed in honour of the legendary five-time World Champion, who passed away earlier in 2018.
Price's 16-13 win over Gary Anderson in Sunday's final at the Aldersley Leisure Village saw him pick up £112,500 in prize money and lift him to sixth in the world rankings after his maiden TV title.
However, it was the honour of being the first player to hold the coveted trophy aloft which left the Welshman beaming with pride.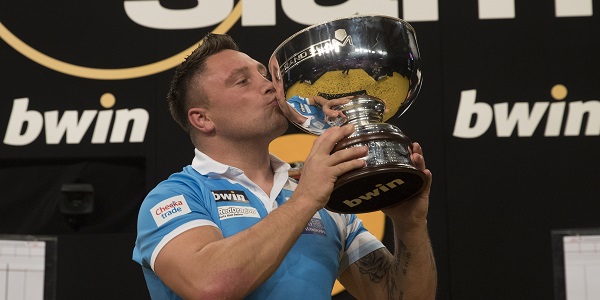 "It's pushed me right up the ranking table, the money is good but this trophy - the first ever Eric Bristow Trophy - probably means more to me than anything," said Price, the first Welsh player to win a televised PDC event.
"Nobody can ever take that away from me.
"I was pretty confident at the beginning of the week and I knew that I had a good chance of getting to the final, and I knew that the final was going to be tough.
"I was chasing Gary for most of the game and I knew if I just stuck with him until the end that there would be a few chances. One or two came along and I took them."
Having lost in the World Grand Prix quarter-finals, Price had seen his suitcase - including his darts and darts shirts - go missing on his return journey to Wales.
The former UK Open finalist has, though, turned that into a positive during a strong run of form in the European Championship and World Series of Darts Finals in the build-up to his Grand Slam triumph.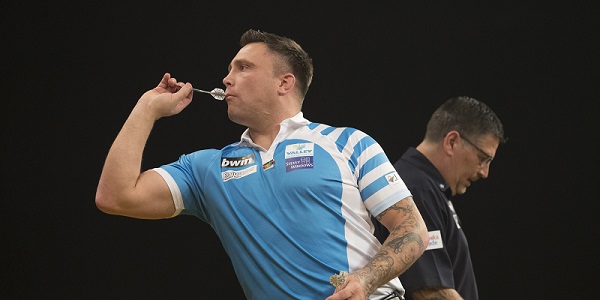 "I've had a new set of darts which took a lot of pressure off me," Price added. "If I'm winning, I'm winning and if I'm not, I'm not - they're new darts.
"I lost my suitcase but from that point on I've built a bit of momentum and built a bit of confidence - I hope I don't find my suitcase now!
"Everything's going well. Winning builds confidence."
Price will open his challenge at the Players Championship Finals on Friday against Krzysztof Ratajski in Minehead, and is eager to return to the oche.
"We've got the Players Championship Finals and that's going to be a tough tournament," he said.
"It's a long weekend but I'm building - there's a lot of confidence coming off this and I'm confident for the World Championship.
"I'm looking forward to the next two tournaments, it's going to be good."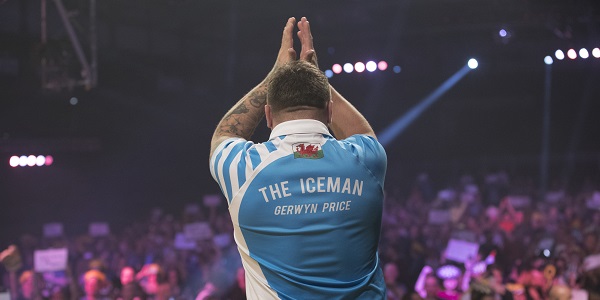 Price's on-stage character had seen him become a boo-boy for the Wolverhampton crowd, particularly during the tense final against Anderson on Sunday.
However, Price stated: "I do what I do because it gets me going - people either love it or they hate it.
"I'm up there to do my own thing. I'm just playing my own game and when I'm on the oche it's my go. I don't rush anybody else who's slow.
"I don't dislike Gary, I just dislike the way that he thinks about me. My game is my game, just play your own."