RAYMOND VAN BARNEVELD has announced that he will retire from professional darts following the 2019/2020 William Hill World Darts Championship.
The Dutch legend is one of only three players in the history of the sport to be crowned a five-time World Champion and has now decided to play one more year on the PDC circuit before calling time on his glittering career.
Speaking to The Darts Show, the 51-year-old explained his decision and his plan for 2019 following his penultimate World Championship.
"Next year is going to be my 35th year of playing darts at the highest level and it's going to be my last year," said Van Barneveld.
"I noticed in myself that I can't keep up anymore, I know what I can do but it's just not been happening for the past three or four years apart from winning the World Cup with Michael [van Gerwen].
"I'm not winning tournaments anymore, I don't know why but a lot of things have happened in my private life and I've also noticed that my body isn't feeling 100 percent anymore - I don't have the drive, motivation or fitness to carry on.
"I'm a winner, that's what I do – I lift trophies but I can't do it anymore. Maybe there are still a couple of titles left in me and that would be amazing but I can't do this every week anymore.
"I don't want my career to fizzle out which is why I've made the decision to retire at the end of next year."
BREAKING!

Raymond van Barneveld announces plans to retire following the 2019/20 World Darts Championship.

➡️ https://t.co/ngdtO0Jtve pic.twitter.com/Yjt7wyxvSu

— PDC Darts (@OfficialPDC) November 19, 2018
Van Barneveld won the Lakeside title in 1998, 1999, 2003 and 2005 before joining the PDC circuit in 2006 where he made an immediate impact, winning the UK Open title in 2006 before claiming glory on his PDC World Championship debut, defeating Phil Taylor 7-6 in the classic final which ended with a sudden-death leg.
He has since gone on to rack up 29 PDC titles, including another UK Open crown, four PDC World Cup of Darts wins, the Grand Slam of Darts and the Premier League to continue his success at the highest level.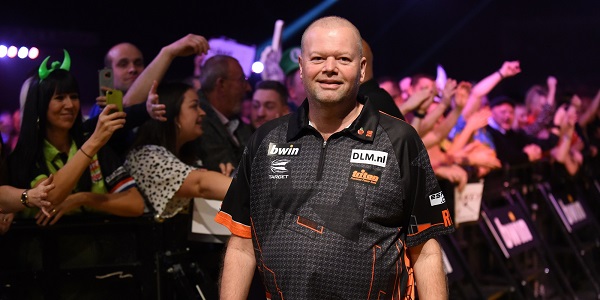 Van Barneveld also became the first player to achieve a nine-dart finish in both the Premier League, in 2006, and PDC World Championship, in 2009, and has helped to inspire the growth of darts in the Netherlands during a superb career.
Van Barneveld will bid for a sixth world title in the 2018/2019 William Hill World Darts Championship and the doyen of Dutch darts is determined to go out on a high.
"I absolutely believe I can still be World Champion again in one of my last two attempts," Van Barneveld added.
"If you told me after my 2007 World Championship win over Phil [Taylor] that it would be my last World Championship then I would've said you were a fool, but in the last few years we have seen phenomenal players playing at an outstanding level.
My grandmother always said 'if you believe then you can achieve anything you want' and I still believe I can do this, but not for many more years.
"When I retire I will be 52 and I'm really looking to spending time with my family."
All good things come to an end.... pic.twitter.com/oiDnS2Xh93

— Raymond v Barneveld (@Raybar180) November 19, 2018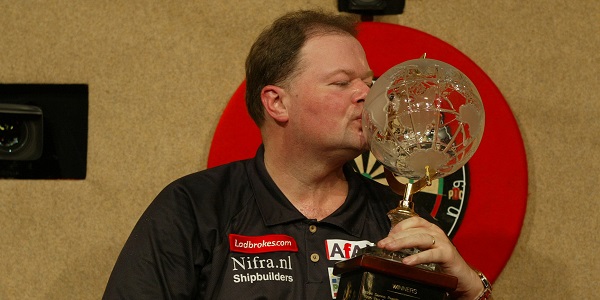 Raymond van Barneveld
PDC Televised Titles
2006, 2007 UK Open
2007 World Championship
2007 Las Vegas Desert Classic
2012 Grand Slam of Darts
2014 Premier League
2010, 2014, 2017, 2018 World Cup of Darts
Further Titles
1998, 1999, 2003, 2005 Lakeside Championship
2001, 2005 World Masters
1995, 2001, 2003, 2004 Zuiderduin Masters
2003, 2004 World Darts Trophy
2003, 2004, 2006 International Darts League
2007 Masters of Darts
Televised Nine-Dart Finishes
2006 Premier League
2009 World Championship
2010 World Championship
2010 Premier League
2010 World Matchplay