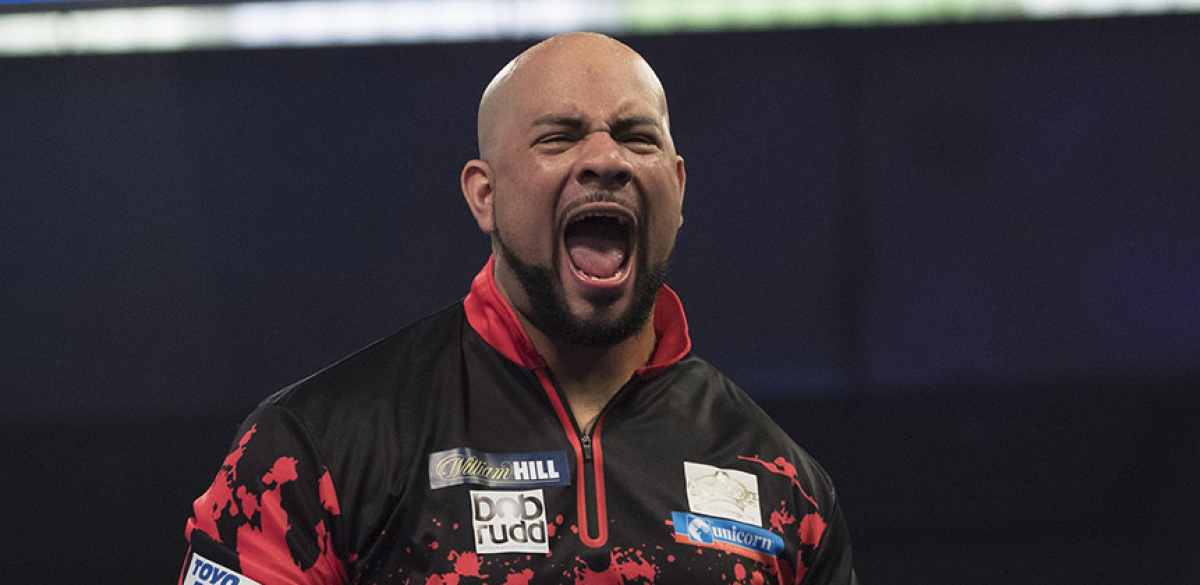 DEVON PETERSEN won a dramatic tie-break against Ian White to book his place in third round of the William Hill World Championship.

The South African number one bounced back from losing the first two sets and six of the first seven legs to triumph 3-2.

White took the first set 3-1 before a 116 checkout sealed the second set 3-0.

A 121 finish got White back into the third set after losing the first two legs but Peterson took out 76 to find a way back into the match.

He also took set four 3-1. forcing a fifth set shoot-out which went all the way to a tie-break after four legs were shared.

White landed double ten to lead but 125 for Petersen saw him level before he punished is opponent for two missed darts at tops by landing double four to hit the front - and he went on to finish the job after White missed a dart to save his tournament. 

Averages:
White - 98.66
Petersen - 94.68

180s:
White - 10
Petersen - 6

Highest Finish:
White - 121
​​​​​​​Petersen - 125

100+ Checkouts:
White - 3
​​​​​​​Petersen - 2

Finishing:
White - 11/31
​​​​​​​Petersen - 12/25