Christopher Kempf, the statistical analyst of the PDC, takes a look at how the nine Contenders will stack up against the Unibet Premier League players.
Gary Anderson's absence from the Premier League will be felt acutely by his fans, as well as by any person who recognises the impressive contributions made by the two-time Premier League champion across his eight appearances in the tournament.
But if Anderson's colleagues in the top echelons of darts thought that his withdrawal would make at least one week of the grueling 16-week campaign substantially easier, they are wrong.
Nine players have been selected as Contenders to test themselves against the Premier League players, and all have proven that they have the ability to cost their designated opponents two points.
Over the past 12 months, all nine contenders have maintained an average of at least 91, and two (Jeffrey de Zwaan and Glen Durrant) have outscored four Premier League regulars over that period of time.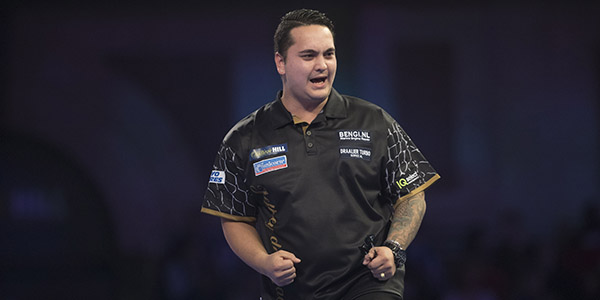 In spite of his ranking, De Zwaan in particular has stats more akin to the regulars' than to the other contenders; only the two PDC World Championship finalists among the tournament roster have joined him in hitting at least three 180s for every ten legs, and no other contender has won two out of five legs in 15 darts or fewer.
Rob Cross, having withstood a colossal 106 average from the Black Cobra at the World Championship, will be prepared for a dangerous player.
Durrant, in claiming a third Lakeside Championship title last month, boosted his 101+ checkout percentage to over 13, behind only the reigning PDC World Champion; his proficiency on the various combinations of setup trebles and checkout routes make him a bigger danger to Daryl Gurney than his average might indicate. 
While Nathan Aspinall leads the contenders in sub-101 checkouts, his historical lack of 101+ finishes means that he struggles, in comparison to his colleagues, to win legs in 12 darts.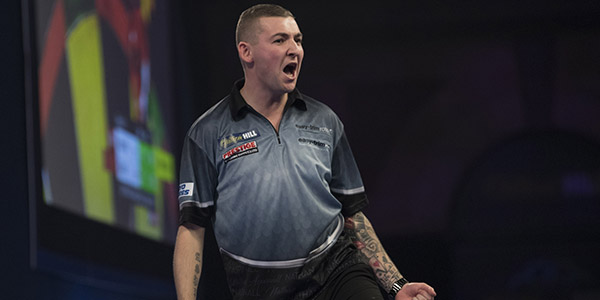 However, in his World Championship semi-final rematch with Smith, Aspinall had the slight advantage in three-darts-at-double checkouts.
Consider also the high doubles accuracy of John Henderson (76%), which will come in handy against Michael van Gerwen, who uncharacteristically struggled on doubles at The Masters.
Dimitri Van den Bergh's erratic performances in 2018 are encapsulated by his low average (91.64), but his relatively high probability of winning legs in 12 darts or fewer (nearly 6.5%).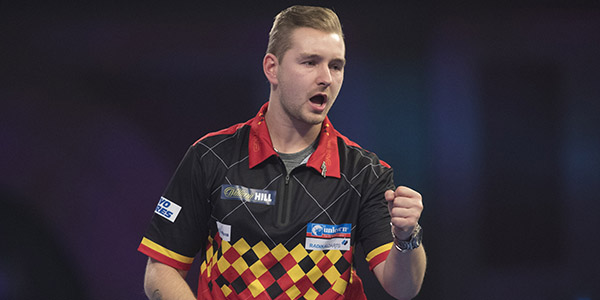 12-darters from the Belgian will frustrate James Wade, his week eight opponent, who relies on 15-darters and small checkouts to put relentless pressure on his opponents.
While none of the contenders can match the outrageous stats of Van Gerwen, even the lowest-ranking individuals only hit slightly fewer 180s and a slightly lower percentage of checkouts than the players bidding for the Premier League title.
In such a short format as best-of-12, a one-off performance on the level of MvG that defeats a top-10 player and secures a tidy £5,000 for one night's work is never out of the question.
Any of the contenders clearly have the talent to take down any other player in the Premier League on the right evening, and in the right circumstances, but unlike Wright, Smith or Wade they will only get one chance to prove themselves before a crowd of thousands.
The heroics of Dobey, Aspinall and Luke Humphries at Alexandra Palace will be difficult to replicate with such a small margin for error, and the fantastic 2018 seasons of Van den Bergh, de Zwaan or Hopp were not without their disappointments.
The Thursday night veterans' advantage will nonetheless expect to demolish their opponents, and it will take inspired performances from the contenders to prevent that fate from becoming reality.