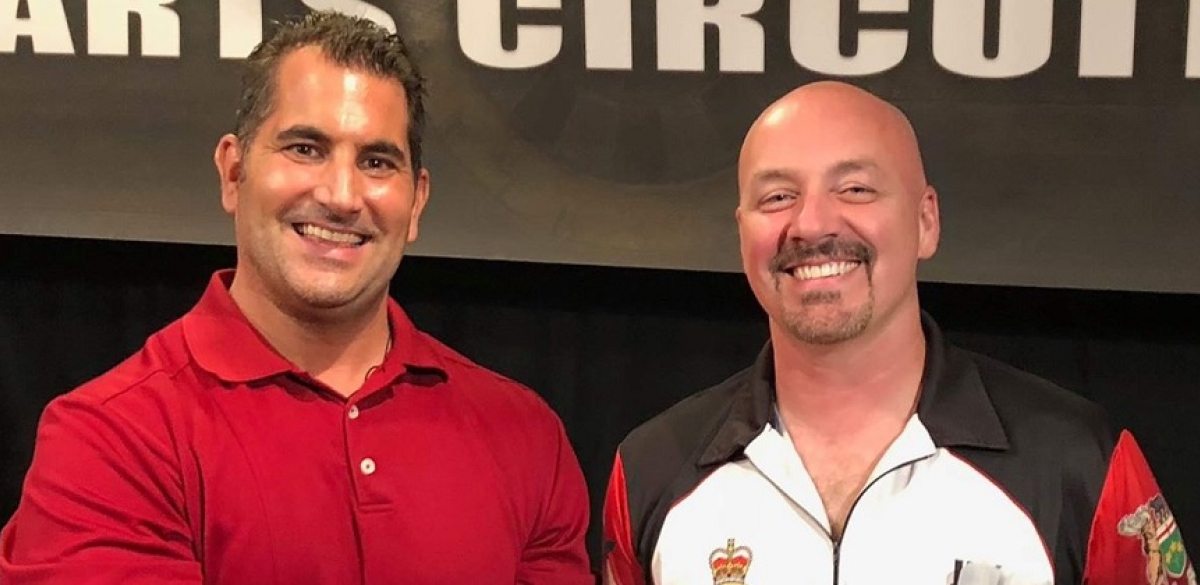 THE PDC has expanded its support of darts across north America with a significant investment in the Championship Darts Corporation's Magic Darts CDC circuit.
The Championship Darts Circuit (CDC) was formed in 2014 and is the continent's only professional steel-tip tour, providing a structured series of tournaments throughout the year.
The 2018 season culminated with America's Chuck Puleo and Canada's Jim Long qualifying to compete in the William Hill World Darts Championship as the top-ranked player from their respective nations on the CDC Order of Merit.
This year's schedule will see ten tournaments held across five weekends, before the top 16 players compete in the Continental Cup in October in New York.
The CDC circuit also provides valuable steel-tip experience for players who enter the qualifiers for the PDC's US Darts Masters and North American Championship in Las Vegas in July.
"We're fully behind the Championship Darts Corporation, and their circuit of events is providing a professional structure for players in North America," said PDC Chief Executive Matthew Porter.
They are growing year-on-year and by supporting them, players can now see a clear pathway to qualify for both the World Cup and World Championship.
"It's also exciting to see the progression of their Junior Tour, which gives young players the opportunity to continue their development alongside the main CDC Tour.
"With the PDC's World Series of Darts returning to Las Vegas in July, the future of darts in North America has never been brighter."
The Championship Darts Corporation have also introduced Evolution (age 10-23) and Junior (age 10-17) Tours to provide playing opportunities for young players across north America.
Qualifiers will progress to compete in the PDC Unicorn World Youth Championship later this year, as well as in the Junior Darts Corporation's World Cup and Junior World Championship in Gibraltar in September.
"All of us at CDC are ecstatic that the PDC has continued to recognize our work towards building a true professional darts tour in North America with an investment that will allow us to fund mission-critical projects necessary for continued expansion," said CDC Chief Executive Officer Peter Citera.
As we enter our fifth year, we're really looking forward to growth not just in the main CDC Tour, but also in our Evolution and Junior Tours that provide opportunities for the next generation to take their game to another level.
"The support the PDC have given us, along with the return of the US Darts Masters, really sets the stage for a brilliant year in our sport on this continent."
For more information about the CDC circuit, please visit www.champdarts.com or follow @ChampDarts on Twitter.
2019 Magic Darts CDC Tour
March 30-31 - Philadelphia, PA
May 4-5 - TBC
June 1-2 - Chicago, IL
August 10-11 - Chicago, IL
September 14-15 - Philadelphia, PA
Cosmo Darts CDC Matchplay
July 26 - Nashville, TN
Continental Cup Finals
October 19-20 - New York, NY