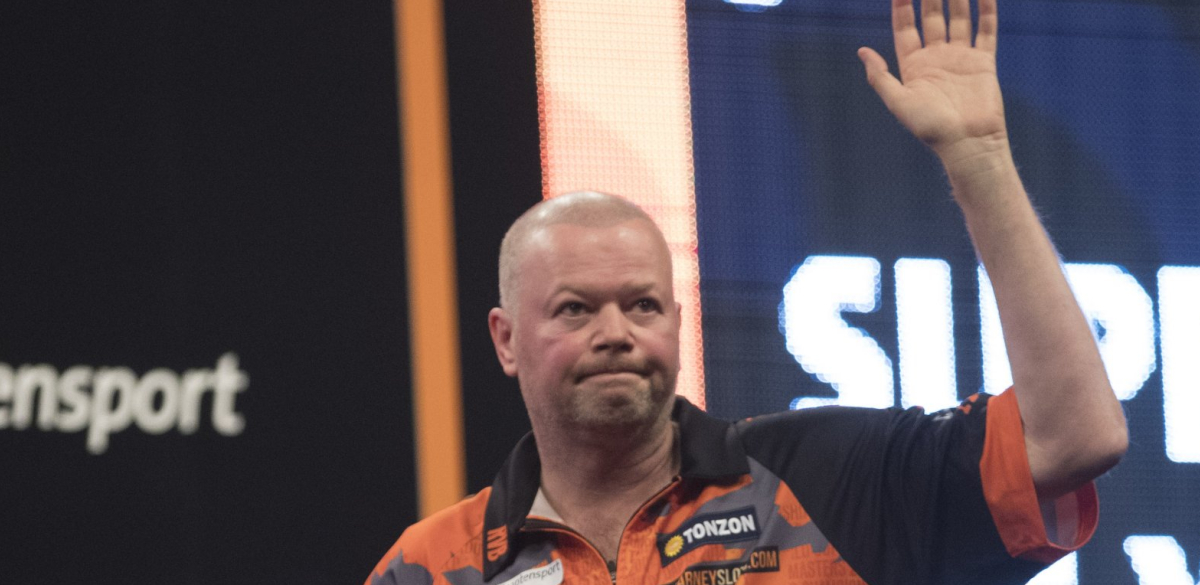 RAYMOND VAN BARNEVELD has announced his intention to retire from darts with immediate effect following a 7-1 defeat to Michael van Gerwen in his final Premier League appearance in Rotterdam on Thursday.
Van Barneveld had revealed in November 2018 his plans to retire at the conclusion of the 2019/20 World Championship, but has now brought his departure forward following his elimination from the Premier League. 
The Dutch legend is one of only three players in the history of the sport to be crowned a five-time World Champion and has now decided to call time on his glittering career.
"I've made a decision, I'm done now," said Van Barneveld, who received an incredible ovation from the 10,000 orange-clad Dutch fans.
"I've been going through pain every week for the last three to four years; I don't want the pain anymore.
"I'm not good enough and I don't have the energy to start from scratch again. I could say to myself 'okay Ray take some time off' but there is no time.
"There's no light for me. I try, I try, I try but I never get the feeling of 'hey Ray we're back' apart from winning the World Cup with Michael.
"I'm okay with this decision, I'm relieved. I'm still a proud man and I want to thank everyone who has helped me all these years but I'm done. That's it."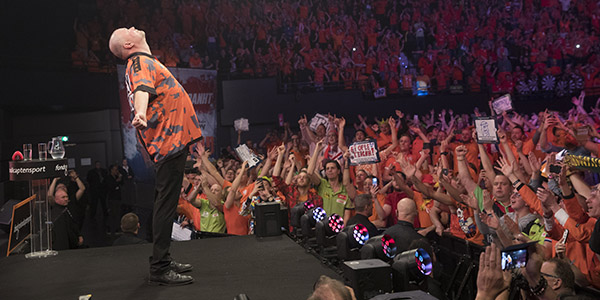 Van Barneveld won the Lakeside Championship title in 1998, 1999, 2003 and 2005 before joining the PDC circuit in 2006, where he made an immediate impact, winning the UK Open title before claiming glory on his PDC World Championship debut, defeating Phil Taylor 7-6 in the classic final which ended with a sudden-death leg.
He has since gone on to rack up 29 PDC titles, including another UK Open crown, four PDC World Cup of Darts wins, the Grand Slam of Darts and the Premier League to continue his success at the highest level.
Van Barneveld's 210th and final Premier League appearance, however, ended in a crushing defeat to Van Gerwen on an emotionally-charged night at Rotterdam Ahoy, with Van Barneveld announcing his decision minutes after the match.
"Of course, it was an emotional night for me," Van Barneveld added.
"It's good to see that everyone loves you but they don't have the slightest clue what I've been going through.
"I don't know where it came from but I played really badly against Daryl Gurney which meant I was eliminated and I felt ashamed. I'm a five-time World Champion and I was thinking 'do I deserve this?' I don't think so but this is reality.
"The Premier League has been amazing for me. It brought me everything but so many good players have stood up over the last few years.
"Today I gave my grandson my necklace during my walk-on and I felt really proud to do that. 
"Once again, I want to thank everyone who has supported me over the years."
Van Barneveld has dropped to 30th on the PDC Order of Merit after reducing his competitive appearances in recent years, but after reaching a Players Championship final recently had boosted his chances of securing a final World Championship qualification.
UPDATE FROM MANAGER JACO VAN BODEGOM
Van Barneveld's manager Jaco van Bodegom later Tweeted that the Dutch hero would take time to consider his future following the disappointment of his Rotterdam defeats.
Raymond had had a very tough 2 nights and in all his emotions he said he was gonne retire right away. I just spoke with him and we agreed it is better to take a couple of days to clear the mind and think about the future. I hope everyone understand. Kind Regards Jaco van Bodegom pic.twitter.com/jLYgUdAPD3

— Raymond v Barneveld (@Raybar180) March 28, 2019