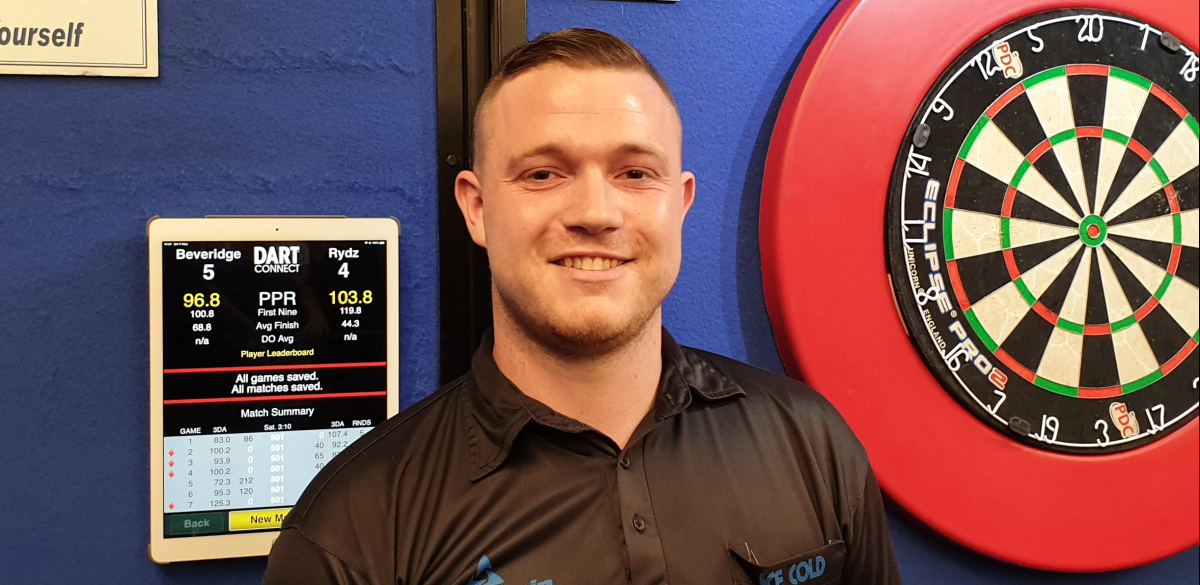 SCOTTISH duo Darren Beveridge and Cameron Menzies shared victories on the third day of the 2019 PDC Unicorn Challenge Tour season in Wigan on Saturday.
The year's second of five double-header weekends began with two £10,000 tournaments at the Robin Park Tennis Centre, as PDPA Associate Members competed for the £2,000 top prizes.
Scottish ace Beveridge claimed his first PDC title with victory in Event Five, defeating Callan Rydz 5-4 in a dramatic final where the Newcastle youngster came from 3-1 down only to lose in a deciding leg.
Beveridge opened his challenge with a 5-3 win over former Challenge Tour event winner Martin Atkins, and also averaged 102.6 in seeing off Dean Reynolds.
He then edged out Jason Cullen 5-4 in the quarter-finals and saw off former World Championship semi-finalist Andy Jenkins 5-1 in the last four.
Rydz produced some outstanding darts as he sought to add to the Development Tour title he claimed in April, including averaging over 110 in a third round win over Tony Mitchell.
He also overcame Dutch duo Co Stompe and Jimmy Hendriks and Swedish ace Dennis Nilsson, and saw off Andy Chalmers 5-2 in the semi-finals.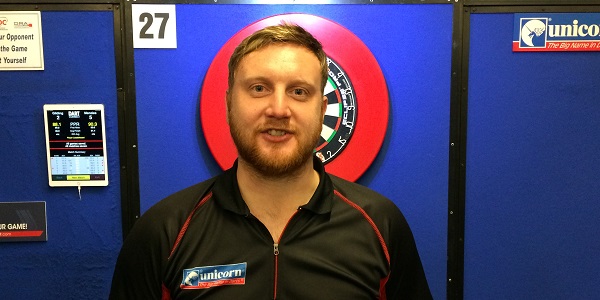 The day's second event saw Menzies bounce back from his earlier narrow last 16 exit to Berry van Peer by going all the way to victory for a second time on the PDC circuit.
Two-time Lakeside Champion Scott Waites enjoyed a high-quality whitewash of Nathan Rafferty before losing out to Boris Koltsov in the last 32, with the Russian eventually progressing to the semi-finals.
There, Koltsov was defeated by Menzies before the Scot went on to claim the title with a 5-2 win over Andrew Gilding, coming from a leg down to lead 3-1 before closing out victory.
Menzies also defeated experienced pair Andy Jenkins and Ritchie Edhouse by 5-1 scorelines during the event, as he followed up a 2018 Challenge Tour success with another £2,000 title.
Gilding averaged 103.5 in his second round win over Nathan Boon and the former UK Open semi-finalist impressed throughout the day before Menzies ended his challenge in the final.
The PDC Unicorn Challenge Tour weekend concludes on Sunday with Event Seven and Event Eight in Wigan. Results and live stats can be followed through DartConnect.
PDC Unicorn Challenge Tour
Saturday May 11, Robin Park Tennis Centre, Wigan
Event Five
Full stats & results
Last 16
Berry van Peer 5-4 Cameron Menzies
Andy Jenkins 5-1 Jason Marriott
Jason Cullen 5-1 Ben Davies
Darren Beveridge 5-0 Ryan Palmer
Dennis Nilsson 5-2 Ritchie Edhouse
Callan Rydz 5-2 Simon Preston
Kyle McKinstry 5-0 Mark Barilli
Andy Chalmers 5-0 Barry Lynn
Quarter-Finals
Andy Jenkins 5-1 Berry van Peer
Darren Beveridge 5-4 Jason Cullen
Callan Rydz 5-4 Dennis Nilsson
Andy Chalmers 5-2 Kyle McKinstry
Semi-Finals
Darren Beveridge 5-1 Andy Jenkins
Callan Rydz 5-2 Andy Chalmers
Final
Darren Beveridge 5-4 Callan Rydz
Event Six
Full stats & results
Last 16
Tony Mitchell def Kevin Painter
Francis Carragher 5-3 Peter Jacques
Andrew Gilding def Callan Rydz
Danny van Trijp 5-2 Paul Rowley
Boris Koltsov 5-4 Rusty-Jake Rodriguez
Berry van Peer 5-4 Aden Kirk
Andy Jenkins 5-2 Stuart Kellett
Cameron Menzies 5-1 Ritchie Edhouse
Quarter-Finals
Tony Mitchell 5-4 Francis Carragher
Andrew Gilding 5-2 Danny van Trijp
Boris Koltsov 5-4 Berry van Peer
Cameron Menzies 5-1 Andy Jenkins
Semi-Finals
Andrew Gilding 5-3 Tony Mitchell
Cameron Menzies 5-2 Boris Koltsov
Final
Cameron Menzies 5-2 Andrew Gilding