LUKE HUMPHRIES has opened up on his on-going battle with anxiety and revealed his future plans both in and out of darts.
Humphries recently cast his future in the sport in doubt after revealing on social media that he had been suffering with frequent panic attacks, and as a result was considering a break from darts.
The Berkshire youngster returned from a short holiday this week and, having had time to reflect on the situation, explained how the feelings started.
"It all started about a month before I made my World Championship debut in December 2017," said Humphries, who made his TV debut at the Alexandra Palace event.
"I had a bad experience where I was having palpitations in my chest and it's spooked me since that day.
"I've continuously suffered with tense, uncomfortable feelings in my chest and my mind runs away with negative thoughts about what's happening to me.
"The episodes keep getting progressively worse and worse, and the problem is a part of my general life, not just in darts.
"The problem never used to affect my darts, in fact I used to feel better when I played darts but more recently it's started to creep into all aspects of my life, including darts.
"The palpitations tend to creep in especially towards the end of matches, and it's cost me a number of games where I've been ahead.
"When I get these feelings I can't concentrate and I just want to stop playing and walk away, but I know the right thing to do is to carry on.
"It really is a horrible thing to have to deal with, but sometimes I am able play through it and post good averages, whereas other times it gets too much for me."
A winner of eight Development Tour titles, Humphries won a PDC Tour Card for the first time in January 2018 thanks to topping the Development Tour Order of Merit.
Humphries made his TV debut at the 2017/18 World Championship and 12 months later made his mark on the world stage with a run to the quarter-finals of the 2018/19 World Championship, ending the reign of then-World Champion Rob Cross on the way.
"I think now is the right time to come out about it because my career has only just started and I didn't want to mess up my future in the sport by leaving it too long to get help," the 24-year-old added.
"Sometimes I look at what I've achieved so far and wonder how I've done it.
"For example, in my game with Rob Cross at Ally Pally, we went off for the break at 2-2 and I didn't know if I could even make it back on stage.
"I really didn't feel good, my chest felt like it was going to stop as I was suffering a really bad panic attack.
"I managed to find the strength to go back on and I ended up winning the game, but my reaction at the end was not one of disbelief that I'd won.
"Rather, I was just glad the game was over and I could get off stage. Finishing that game was the biggest achievement of my career, regardless of the result.
"That match has given me belief that I can get through this and sort it out. It's a silent illness and I wanted to keep it that way with nobody finding out.
"But now I've come out about it and taken the weight off my shoulders. It was a relief to let it all out because in professional sport everyone's eyes are on you.
"There are millions of people around the world suffering in silence with mental health issues. It's horrible and we need more people to speak out, it's nothing to be ashamed of."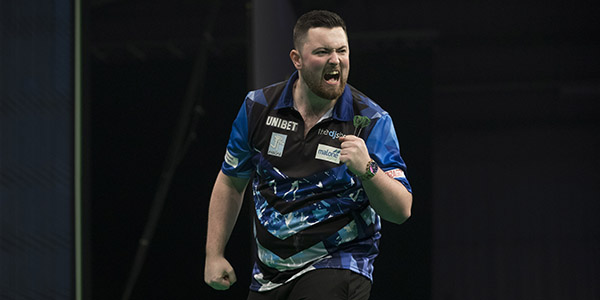 Humphries' eye-catching displays at Alexandra Palace saw him selected as one of nine Premier League Contenders, and Night Four in Exeter saw him average over 100 in a 7-7 draw with Gerwyn Price.
Since then, Humphries has struggled for form on the ProTour, but will carry on playing on the professional circuit for the foreseeable future.
"In the short-term I'm going to carry on playing because I haven't yet seen a professional to tell me otherwise," Humphries explained.
"So I'll be playing in Barnsley this weekend and then I'm seeing a hypnotherapist next week to discuss the best way forward.
"They will be able to tell me if they think a break would do me good or if it would be better to carry on and fight through it. My main goal is to get back to the World Championship.
"I'm still not where I want to be, but I've got the ball rolling with my appointment next week to try to get to the root of why I get these feelings.
"I wouldn't say I'm anywhere close to getting better but I'm on the right path."
Humphries will return to action at Players Championships 15-16 in Barnsley on Saturday and Sunday, with live action shown simultaneously on two streams on video.pdc.tv.