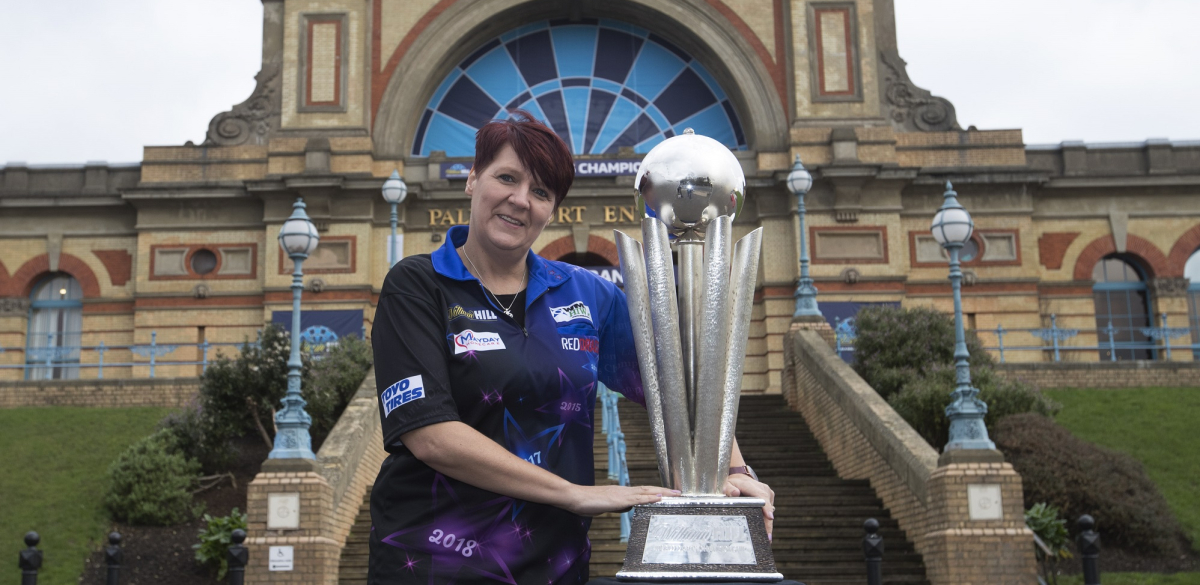 THE two Women's Qualifiers for the 2019/2020 William Hill World Darts Championship will be held during November following confirmation of the details for this year's events.
Two spots in the 96-player field for the World Championship are on offer in the dedicated Women's Qualifiers, which are open to all female players worldwide.
The UK & Ireland Women's Qualifier will be held on Monday November 25 at the Robin Park Tennis Centre in Wigan, to follow the PDPA Qualifier earlier that day.
The Rest of the World Women's Qualifier will be held in Saturday November 16 at Halle 39 in Hildesheim, Germany.
Last year, Anastasia Dobromyslova and Lisa Ashton were the two Women's Qualifiers for the World Championship, with both making a strong impression at Alexandra Palace.
Ashton took the first set from Jan Dekker at an average of 106 before eventually losing 3-1, while Dobromyslova was defeated by eventual quarter-finalist Ryan Joyce.
Entry to both qualifying events will be FREE and will be open to any female player aged 16 or over. Entry is based on citizenship as outlined in PDC Rule 7.6.
Entries must be made through www.pdcplayers.com. Players who have competed in PDC events in 2019 will use their existing login details, and players who have not previously competed this year must Register with this system before being able to enter.
Both Women's Qualifiers will be played with an open, unseeded draw.
2019/2020 William Hill World Darts Championship
Rest of the World Women's Qualifier
Saturday November 16
Halle 39, Hildesheim, Germany
Registration 0900-1100
Play Commences 1200
Entry Deadline: Friday November 15 1400 GMT
For hotel bookings please contact hotel@pdc-europe.tv
UK & Ireland Women's Qualifier
Monday November 25
Robin Park Tennis Centre, Wigan, UK
Registration 1100-1300
Play Commences as soon as possible following the conclusion of the PDPA Qualifier
Entry Deadline: Friday November 22 1400 GMT