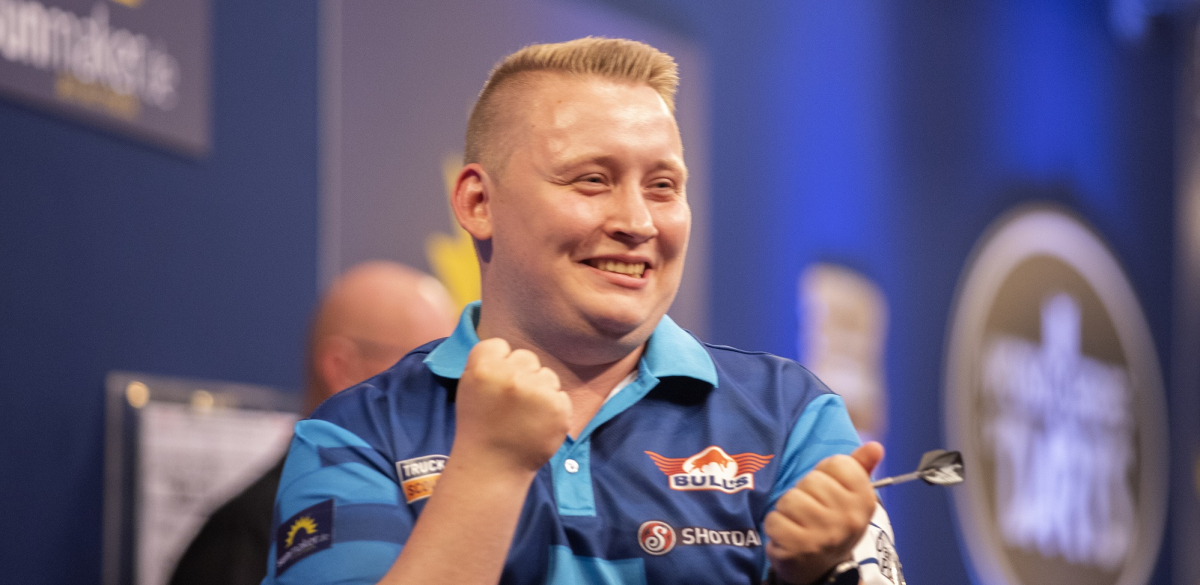 2018 finalist Martin Schindler has secured his spot in the 2019 PDC Unicorn World Youth Championship as one of the international qualifiers for November's event.
German youngster Schindler was the runner-up to Dimitri Van den Bergh last year, losing 6-3 in the final on stage at the Butlin's Minehead Resort as the Belgian retained the title.
However, Schindler sealed his spot in the 96-player field for this year's tournament by coming through the German qualifier alongside Christian Bunse.
Bunse was a quarter-finalist in last year's World Youth Championship, also losing to Van den Bergh, and went on to win his PDC Tour Card at the 2019 European Qualifying School.
Xiaochen Zong will compete in the World Youth Championship for the third time in four years after winning the Chinese qualifier.
Tremaine Gallagher and Jamie Rundle have qualified from Australia and Philippines' Dolreich Tongcopanon Jr is the PDC Asia qualifier for the 96-player event.
The JDC will be represented by Junior World Champion Jurjen van der Velde and European Champion Brad Phillips.
The international qualifiers are joined by players from the PDC Unicorn Development Tour Order of Merit in the field for the £60,000 World Youth Championship.
The early rounds of the PDC Unicorn World Youth Championship will be held on Monday November 4 in Wigan, with a round-robin phase seeing the players split into 32 groups before each group winner progresses to the last 32.
The final will then be held on stage at the Butlin's Minehead Resort between the semi-finals and final of the Players Championship Finals on Sunday November 24.
Further European qualifying events will be held as follows:
East Europe - September 22, Budapest, Hungary. Entries via carsten.arlt@pdc-europe.tv
South Europe - October 18, Avila, Spain. Entries via dragos@180-darts.es
West Europe - October 19, Leeuwaarden, Netherlands. Entries via carsten.arlt@pdc-europe.tv
Two players from Ireland/Northern Ireland will win through a qualifier to be staged on Friday September 6 as part of the Tramore Darts Festival.