The World Series of Darts' growth has been hailed by commentator Stuart Pyke, following the conclusion of this year's international events.
Last weekend's NZ Darts Masters in Hamilton was the fifth of the year's worldwide events ahead of November's World Series of Darts Finals in Amsterdam.
The World Series has also visited Las Vegas, Cologne, Brisbane and Melbourne during 2019, continuing the growth of the global circuit in promoting the sport worldwide and encouraging further domestic participation in host countries.
Listen to "Pyke on World Series, Trego's Ashes chat & King's hunger for titles" on Spreaker.
"It is a success - it has grown," Pyke told Sky Sports' Darts Show Podcast. "It's promoting the sport but it's also bringing through players from other countries.
"The difference in the quality and the standard of the qualifiers over the last six years is fifty-fold and there is real competition.
"The players enjoy it but once they get up on that stage it's serious business and the players have again risen to the occasion."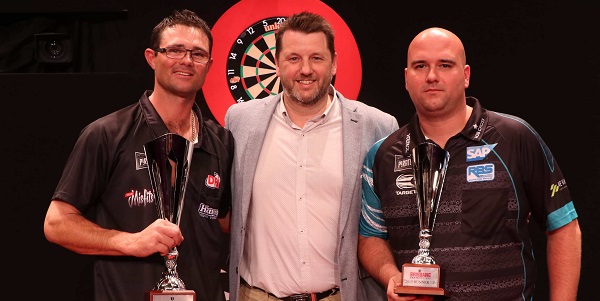 That growth was epitomised by the success of Australia's Damon Heta, the DartPlayers Australia number one who took victory in the Brisbane Darts Masters earlier in August.
"Damon Heta is a fantastic story," added Pyke, who commentated on all five international events. "It's the third year that he's competed and he's been an also-ran, but to go and do what he did, he's a quality player.
"He will play in the World Series Finals in Amsterdam, he's top of the Aussie rankings so he'll go the World Championship and he'll try Q School and that's what it's all about. That's all about the progress that the World Series is making."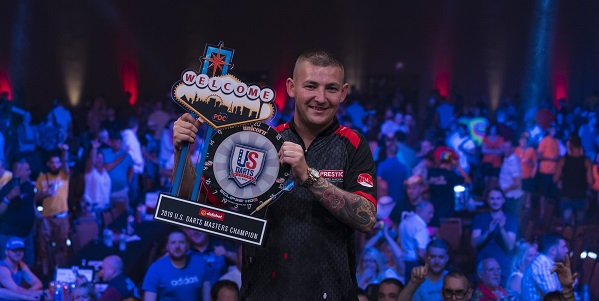 The World Series also saw Nathan Aspinall enjoy a debut triumph as he won the US Darts Masters in July, following up March's UK Open success with a second televised title.
"Aspinall is the emergence of a great talent," said Pyke. "I don't think, yet, that he's in the same league as Michael van Gerwen but it's the same example of someone flicking the light switch on.
"That's what happened with Aspinall a year or two and then he went and won the UK Open, earned a spot in the Premier League and World Series.
"We remember Michael van Gerwen, just three months before he won that first big one, the World Grand Prix in 2012, the light switch went on at the World Matchplay. He didn't win it, but something clicked and I think with Aspinall it's the same."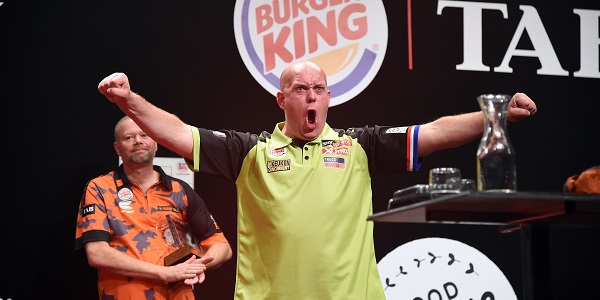 Van Gerwen enjoyed a return to winning ways on the big stage by being victorious in Melbourne and Hamilton to win the last two events, silencing his doubters after a three-month gap between titles.
Pyke, though, added: "You never write off Michael van Gerwen. He hadn't won a tournament since May, he was desperate and he was hungry and he proved that.
"Everyone goes through a bad patch. He's the World Champ, he won the Masters and the Premier League - he was all-conquering at The O2 on Sky Sports back in May and I expect him to go to Dublin in October and win the World Grand Prix too.
"I think it all changed for Michael, and I think it's the same too for Gary Anderson, when they met in the quarter-finals in Melbourne. It was a fantastic game, it was 8-6 to Van Gerwen - 14 legs in a little over 15 minutes but it's as if they both came alive again.
"They both found the desire and the hunger and the taste for competitive darts again, and they met again a week later in New Zealand and it was 8-5 this time to Van Gerwen.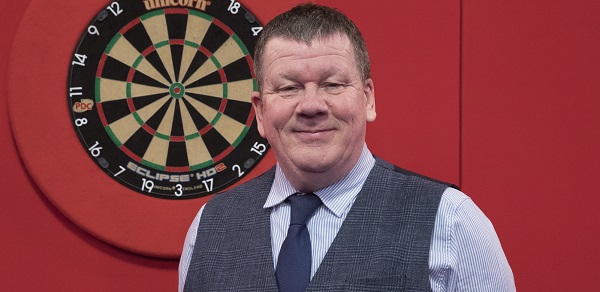 "Playing each other has reinvigorated their desire for the game, and both matches could have gone either way but for missed doubles. 
"Van Gerwen got the job done, as invariably he does, and from winning those two quarter-finals against Anderson there was only going to be one winner of those tournaments. It's encouraging for world darts."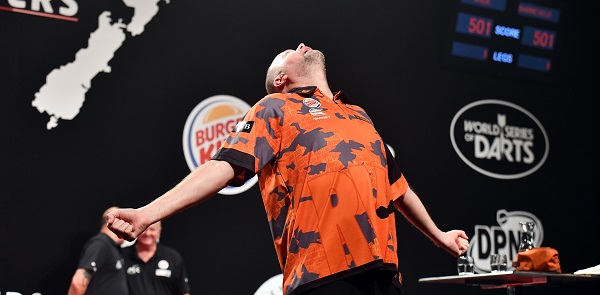 The World Series also marked the final big-stage appearances in Australia and New Zealand for Raymond van Barneveld, who will retire at the end of the year.
Van Barneveld's World Series career has been book-ended by defeats in finals to Dutch rival Van Gerwen - in Dubai in 2013 and Hamilton in 2019 - and he will now make a final appearance in the World Series Finals at Afas Live in Amsterdam from November 1-3.
"I think for Barney the time is right [to retire]," said Pyke. "In this World Series, I got the feeling that he was enjoying it, having fun. 
"His thoughts now are all focused on getting to Alexandra Palace. We know that he'll have a fantastic farewell at the World Series Finals in Amsterdam, but it's all about making sure that he qualifiers for the World Championship and everybody giving him the farewell that he deserves."
Tickets for the 2019 World Series of Darts Finals are available now from PDC Europe via this link.