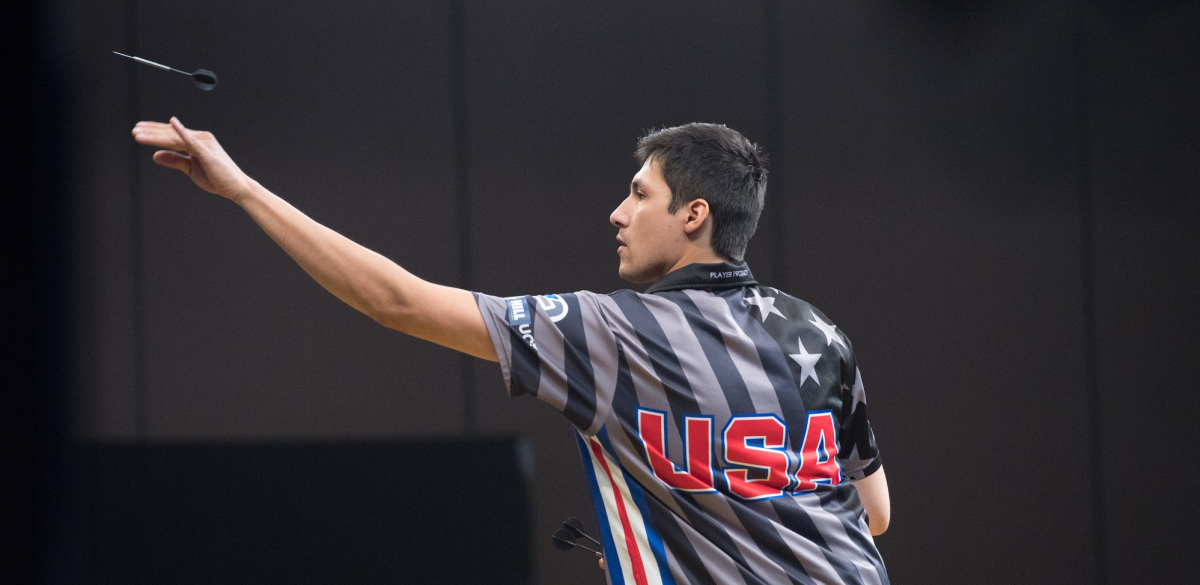 Danny Lauby has won the 2019 CDC Continental Cup, presented by Cosmo Darts, by defeating Gary Mawson 8-2 in Saturday's final in New York.
The Championship Darts Corporation staged their first ticketed spectator event at the K of C Council Hall in Woodside, New York, as 16 players competed for the title.
Lauby, a semi-finalist in the 2018 North American Championship in Las Vegas, was a 5-1 winner over Timmy Nicoll in his opening tie, before seeing off both Joe Chaney and Kiley Edmunds for the loss of two legs apiece as he reached the final.
There, he enjoyed an 8-2 win over former UK Open finalist Mawson, pulling clear from 2-1 with five straight legs before closing out the victory.
2018 champion Mawson saw off Leonard Gates, Joe Huffman and Jim Long as he won through to the final for a second successive year, only to see his title taken by the youngster.
Three-time World Champion John Part lost out 5-3 to Joe Huffman in the last 16, with 1994 World Matchplay winner Larry Butler a 5-1 loser to Joe Beecroft at the same stage.
Lauby's win also secures him qualification for the 2020 US Darts Masters and North American Darts Championship events.
2019 CDC Continental Cup
Quarter-Finals
Kiley Edmunds 6-5 Matt Campbell
Danny Lauby 6-2 Joe Chaney
Gary Mawson 6-1 Joe Huffman
Jim Long 6-1 Joe Beecroft
Semi-Finals
Danny Lauby 7-2 Kiley Edmunds
Gary Mawson 7-5 Jim Long
Final
Danny Lauby 8-2 Gary Mawson
For further details about the CDC, visit www.champdarts.com.