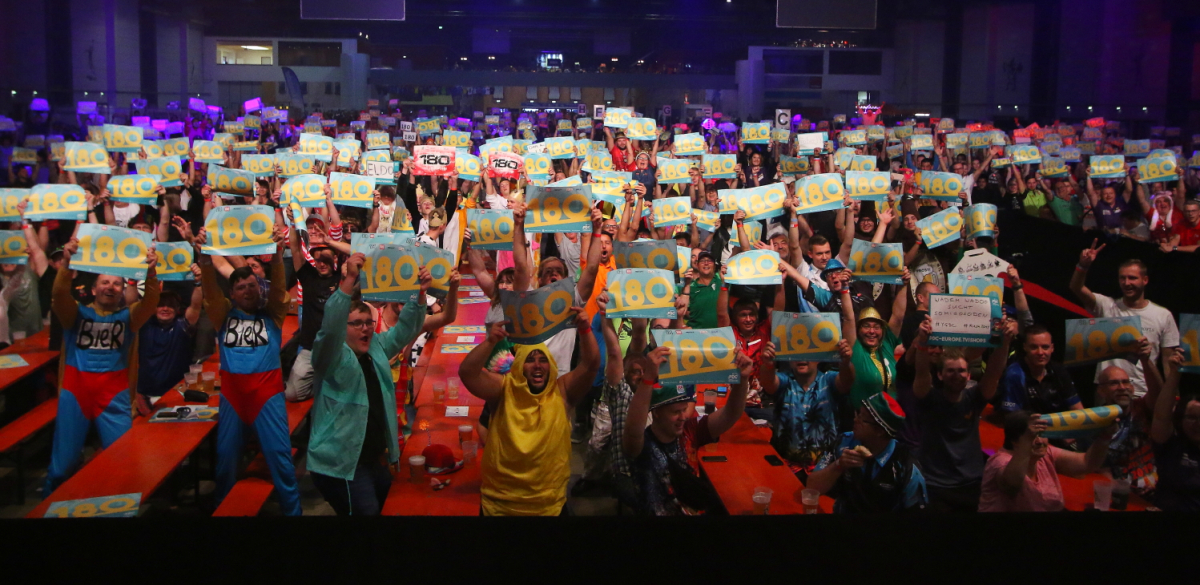 Tickets for 12 European Tour events in 2020 are now on sale.
Click here to purchase tickets through pdc-europe.tv
The 2020 European Tour will begin with the Belgian Darts Championship at the Expo Hasselt from February 28-March 1 and will culminate at the European Championship at the Westfallenhalle in Dortmund from October 29 - November 1.
Tickets details for the Gibraltar Darts Trophy (ET12) will be announced in due course.
2020 PDC European Tour dates

ET1 - Belgian Darts Championship
February 28-March 1, Expo Hasselt, Hasselt
 
ET2 - European Darts Grand Prix
March 20-22, Glaspalast, Sindelfingen
 
ET3 - European Darts Open
March 27-29, Ostermann Arena, Leverkusen
 
ET4 - German Darts Grand Prix
April 11-13, Zenith, Munich
 
ET5 - Austrian Darts Open
May 1-3, Steiermarkhalle, Graz/Premstatten
 
ET6 - Hungarian Darts Trophy
May 8-10, ERD Arena, Budapest
 
ET7 - International Darts Open
May 22-24, SachsenArena, Riesa
 
ET8 - European Darts Masters
June 26-28, Arena Trier, Trier
 
ET9 - German Darts Championship
July 3-5, Halle 39, Hildesheim
 
ET10 - German Darts Open
July 10-12, Sparkassenarena, Jena
 
ET11 - Dutch Darts Masters
September 11-13, WTC Leeuwarden, Leeuwarden
 
ET12 - Gibraltar Darts Trophy
September 25-27, Gibraltar
 
ET13 - Czech Darts Open
October 16-18, Hala Královka, Prague
2020 European Championship
October 29-November 1, Westfalenhalle, Dortmund