PDC Chairman Barry Hearn believes that Fallon Sherrock's William Hill World Darts Championship triumph on Tuesday can be the "dawn of a new era" for the sport.
Sherrock made headlines worldwide after becoming the first woman to taste victory in the World Championship with her 3-2 success against Ted Evetts in the first round at Alexandra Palace.
The tournament's expansion during 2018 had seen two women qualifiers included in the field by right, with Japan's Mikuru Suzuki having pushed James Richardson in a five-set thriller two days before Sherrock's historic victory.
Reflecting on the reaction since Sherrock's win over Evetts, Hearn admits: "It's astonished me.
"The first woman to do something is always news because it's a breakthrough moment for the sport. You couldn't write that type of drama and how well they held themselves together.
"It's a pivotal moment, in my view. Women's darts has been bubbling, obviously the standard has been improving, opportunities are still not enough for women but the two women this year at the World Darts Championship have been the best advert for women's darts, not just in this country but globally.
"You have to come out of a goldfish bowl; we live in a big world and Fallon's victory has become mainstream news rather than sports news.
"You go around the world, the Washington Post, the New York Times, it's right across Asia, and you realise what a symbolic moment that may be.
"We're not there yet, it's one step at a time by they've both made a fantastic impression.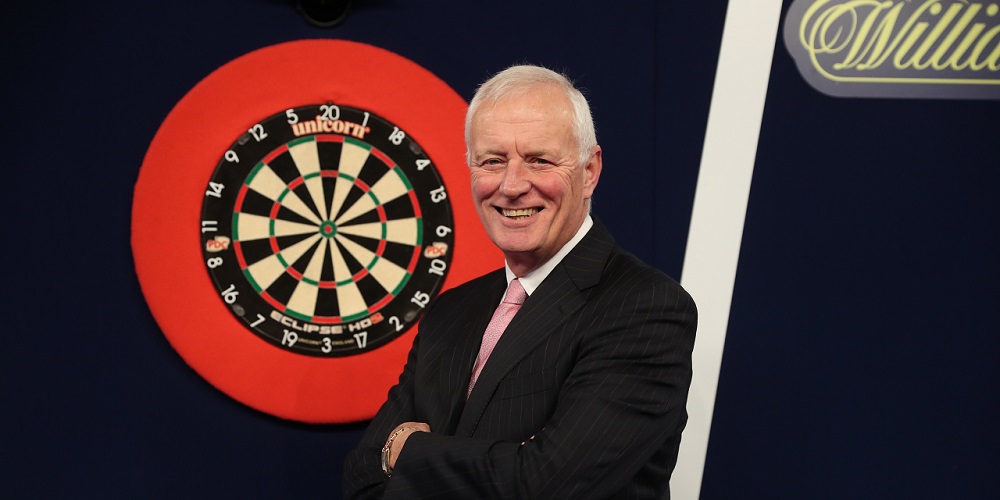 "There is no earthly reason why somewhere in this world we don't uncover - and perhaps we already have - a superstar who can beat men on a regular basis and win the World Darts Championship.
"We are gender neutral and in these days of equality it's up to the women to show that they deserve to be there on an equal playing field. I think we are approaching the dawn of a new era."
Sherrock has confirmed that she will compete again at the PDC's Qualifying School in January 2020 as she bids to win a Tour Card to compete full-time on the PDC's £14 million circuit.
Sherrock, Lisa Ashton, Lorraine Winstanley and Deta Hedman all competed at Qualifying School in 2019, and Hearn has encouraged the sport's top women players to step up their challenge next year.
"I think it is a game-changing moment, but it's small baby steps," he added. "The last thing you want to do now - because the infrastructure is not mature enough - is to go crazy on women's darts because it will not be sustainable.
"It has to be grown and a lot of the responsibility is not mine or the PDC's, it's the women themselves. We need to see them making their own noise; I'm looking at Q School in January and I want to see how many women are in there and how they get on.
"They have to show us consistency, excellence, sacrifice and determination. I think we're going to see it and I'm more optimistic about the growth of women's darts than I have been before, but at the same time I'm just reigning in that enthusiasm because it's got to be one step at a time."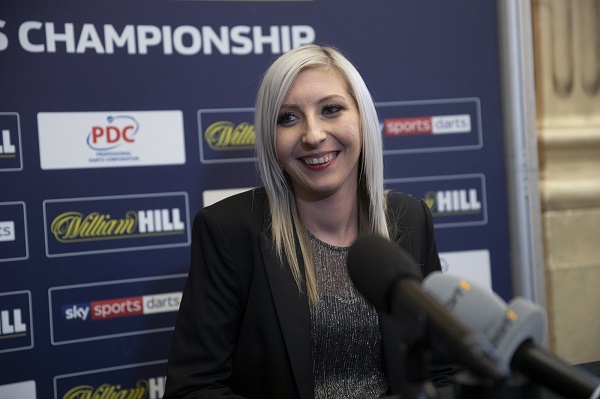 Hearn has also revealed that Sherrock will be invited as one of the eight PDC representatives to compete in the 2020 U.S. Darts Masters, with the World Series of Darts event being held in the Hulu Theater at Madison Square Garden, New York on June 5-6.
"Fallon will get the dream ticket in terms of an invitation to the World Series of Darts in the Hulu Theater at Madison Square Garden, New York," he said.
"That's going to be massive news around the world, particularly in America and the message is clear to other women; if you're good enough, opportunities exist or will be created.
"They need to know that there's a future. Why should anyone sacrifice their life unless there are rewards that follow, and it doesn't get much bigger for Fallon than Madison Square Garden.
"She's going to have dream scenario there and who knows where it builds from there. At least the women know, there is a route and now it's up to them."
Speaking following her inclusion in the tournament, Sherrock said: "I can't believe it - this is amazing news for me. It's been a crazy couple of days and I'm not sure everything has sunk in yet.
"It's all really exciting and to get to play in the World Series in New York will be a fantastic experience for me. This shows that if me and other women show what we can do and win matches, we'll be rewarded with more opportunities like this. I can't wait."
Tickets for the 2020 U.S. Darts Masters are available now and can be purchased from Ticketmaster.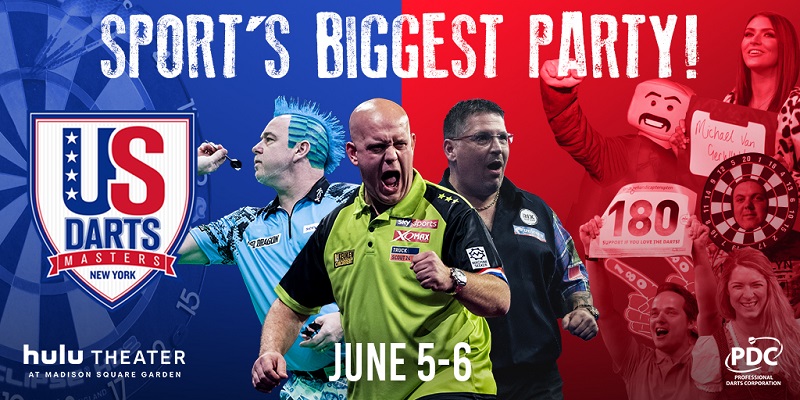 World Series of Darts - Hulu Theater at MSG
Friday June 5 (6pm EST start)
U.S. Darts Masters 
First Round x8 Matches
Tickets: $299, $95, $65 (including fees)
Click here to buy tickets
Saturday June 6 
Afternoon Session (1pm EST start)
North American Championship
Quarter-Finals, Semi-Finals, Final
Tickets: $259, $70, $54 (including fees)
Click here to buy tickets
Evening Session (7.30pm EST start)
U.S. Darts Masters
Quarter-Finals, Semi-Finals, Final
Tickets: $299, $95, $65 (including fees)
Click here to buy tickets
Weekend Pass Prices: $765, $234, $165 (including fees)
Click here to buy tickets
VIP Packages: Registration for the VIP Package grants access to MSG's Grill Room, with catering beginning 90 minutes pre-event, and also includes prime table seating located at the heart of the action and a VIP bar (beer/wine/soda) as well as a variety of party snacks.
Click here for more information about the Hulu Theater at MSG.