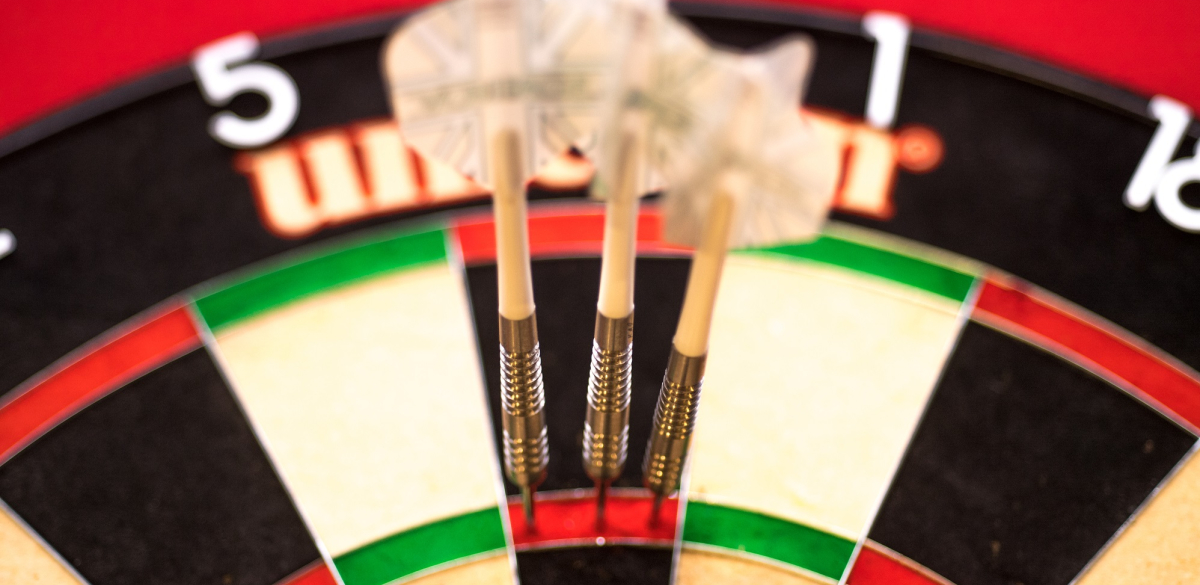 Players hoping to win a PDC Tour Card for 2020 must enter one of the 2020 PDC Qualifying Schools by 1400 GMT on Tuesday January 14.
Two Qualifying Schools will be held simultaneously in 2020 in the UK and Europe, with Wigan and Hildesheim hosting the events from January 16-19.
As in previous years, the top 64 eligible players on the PDC Order of Merit following the William Hill World Darts Championship will retain a one-year Tour Card, alongside any players who won a Tour Card at the 2019 Qualifying Schools and via the 2019 PDC Unicorn Challenge and Development Tour Orders of Merit.
The remaining number of Tour Cards up to a total of 128 will be on offer at the two Qualifying Schools from January 16-19.
Each day will see the last two players at the UK Qualifying School and the winner of the European Qualifying School secure an automatic Tour Card, with points being allocated to other players based on wins in each full round.
Further Tour Cards will then be awarded based on the respective Q School Orders of Merit, allocated per venue on a pro-rata basis from the numbers of competing players.
Players who do not win a Tour Card will become PDPA Associate Members and can compete on the PDC Unicorn Challenge Tour in 2020, with a sixth Challenge Tour weekend now being added to the circuit on September 19-20 in Wigan.
ENTRY
Entry costs £450 (which includes £50 DRA sanction fee) and is available through the PDC Tournament Entry System.
Players who have competed during 2019 will enter using their same login details at this link.
New players must Register their details with the PDC Tournament Entry System. Following your registration, you will receive an email to confirm that you are available to enter tournaments, and at this stage you can login to make your entry to the relevant Qualifying School. This verification may take up to 48 hours.
Following your confirmed entry, the PDPA will contact you via your registered email address to complete your PDPA Membership.
Entries close at 1400 GMT on Tuesday January 14. Entry is open to players aged 16 or above on January 16 2020.
WHICH QUALIFYING SCHOOL DO I ENTER?
The UK Qualifying School is open to players from the UK, Ireland and Gibraltar.
The European Qualifying School is open to players from other European countries.
Players from outside Europe have the choice of entering either the UK or European Qualifying School. If you are unsure, please check with the PDC before entering.
IMPORTANT NOTE
NB: For the UK Qualifying School, the capacity of the venue may be limited, dependent upon entry levels. Therefore, entry may be limited to players and DRA licensed managers only. Any allocation of guest tickets would be confirmed in due course.
WHAT IF I DO NOT WIN A TOUR CARD?
Players who do not win a PDC Tour Card will become PDPA Associate Members, and will be able to compete in:
* 24 PDC Unicorn Challenge Tour events, across six weekends
* European Tour Associate Member Qualifiers
* Players Championship events, subject to PDC Order of Merit rules where less than 128 Tour Card Holders enter
* Amateur qualifying events for the 2020 UK Open (should they not have qualified through their 2019 Challenge Tour or Development Tour ranking)