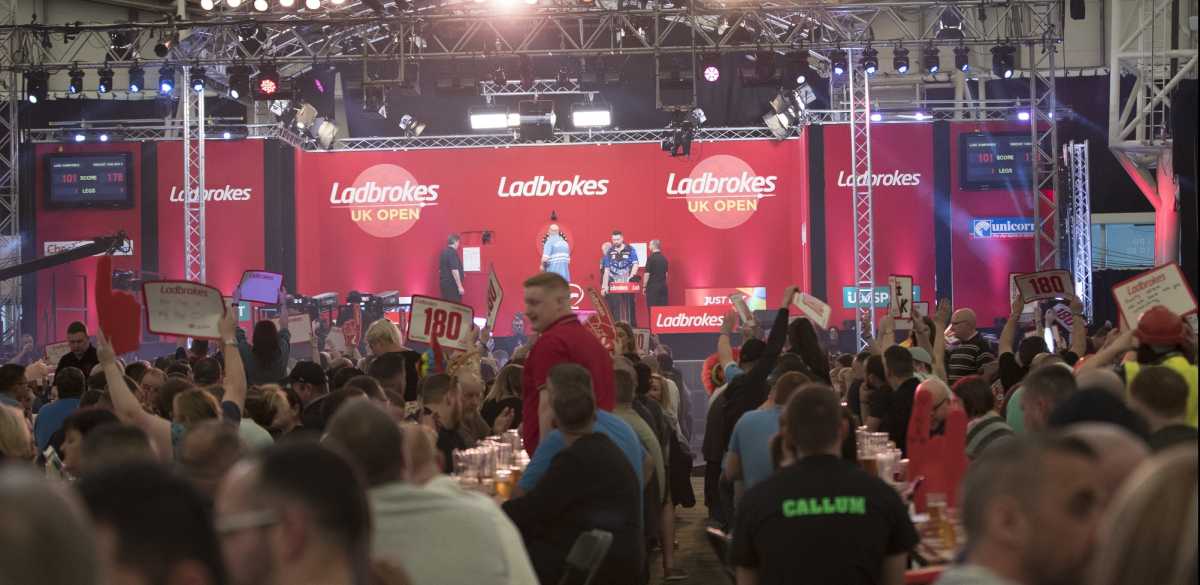 The 2020 Ladbrokes UK Open will now feature two sessions on Saturday March 7.
Due to a broadcaster request, play had originally been scheduled to be in one session from 1530 GMT on Saturday, with the fifth and sixth rounds being played back-to-back.
However, following the postponement of next weekend's planned Six Nations rugby union fixture involving Ireland and Italy, ITV4 will now be able to broadcast two sessions.
As such, the afternoon session from 1230 GMT will feature the fifth round, with the sixth round then in the evening session from 1900 GMT.
The revised session times for the 2020 Ladbrokes UK Open are now:
Friday March 6
Afternoon Session
Play from 1100 GMT on Stages Two-Eight, Main Stage from 1200 GMT. TV coverage from 1145 GMT
First, Second & Third Rounds
Click here for Afternoon Session schedule of play
Evening Session (1900 GMT)
Fourth Round 
Saturday March 7 
Afternoon Session (1230 GMT)
Fifth Round
Evening Session (1900 GMT)
Sixth Round
Sunday March 8
Afternoon Session (1245 GMT)
Quarter-Finals
Evening Session (1900 GMT)
Semi-Finals & Final