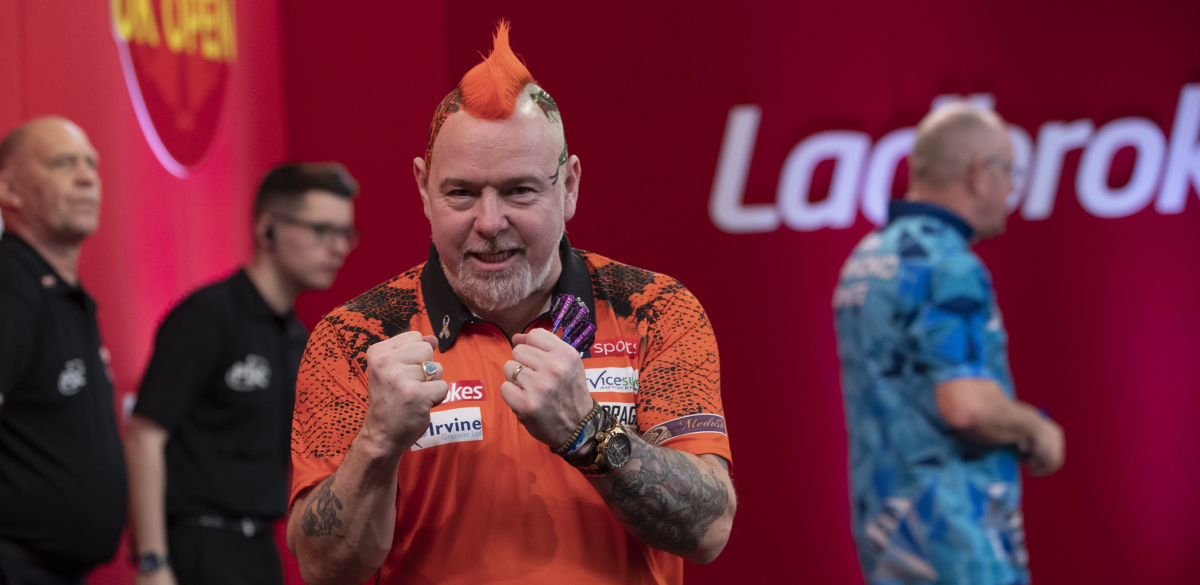 Peter Wright has revealed that he has thrown every set of darts in his house as he tries to stay sharp during the social distancing period.
Like all PDC players, World Champion Wright is spending time on the practice board rather than the big stage due to the current worldwide situation.
Speaking to The Darts Show Podcast, Wright revealed how the Wright household is staying busy during the current period.
"I'm just doing stuff around the house, enjoying spending time with family," Wright explained.
"Over the past couple of days I've been getting out every single set of darts in the house. It's a nightmare for my changing darts habit!
"I've got to use other darts because I don't want to play with my proper darts until I've got a proper match.

"At home I like to throw something else because I get bored with one set.

"Away from the board I like to relax by sitting in a room listening to music or watching movies, that chills me out."
"Dimitri [Van den Bergh] is staying with us, we're helping him out and he's helping me with a bit of practice.
"It's tough for him because he wants to go home and see his parents.
"But he was thinking of moving to the UK soon anyway, so this gives him a taster I suppose.

"Obviously, the main thing is everyone's health. We've all got to do this for everyone's benefit to stay sensible and stay safe.

"My wife Jo has volunteered to send eggs to the elderly or people who can't get out to the supermarket so we're trying to do our bit to help the cause."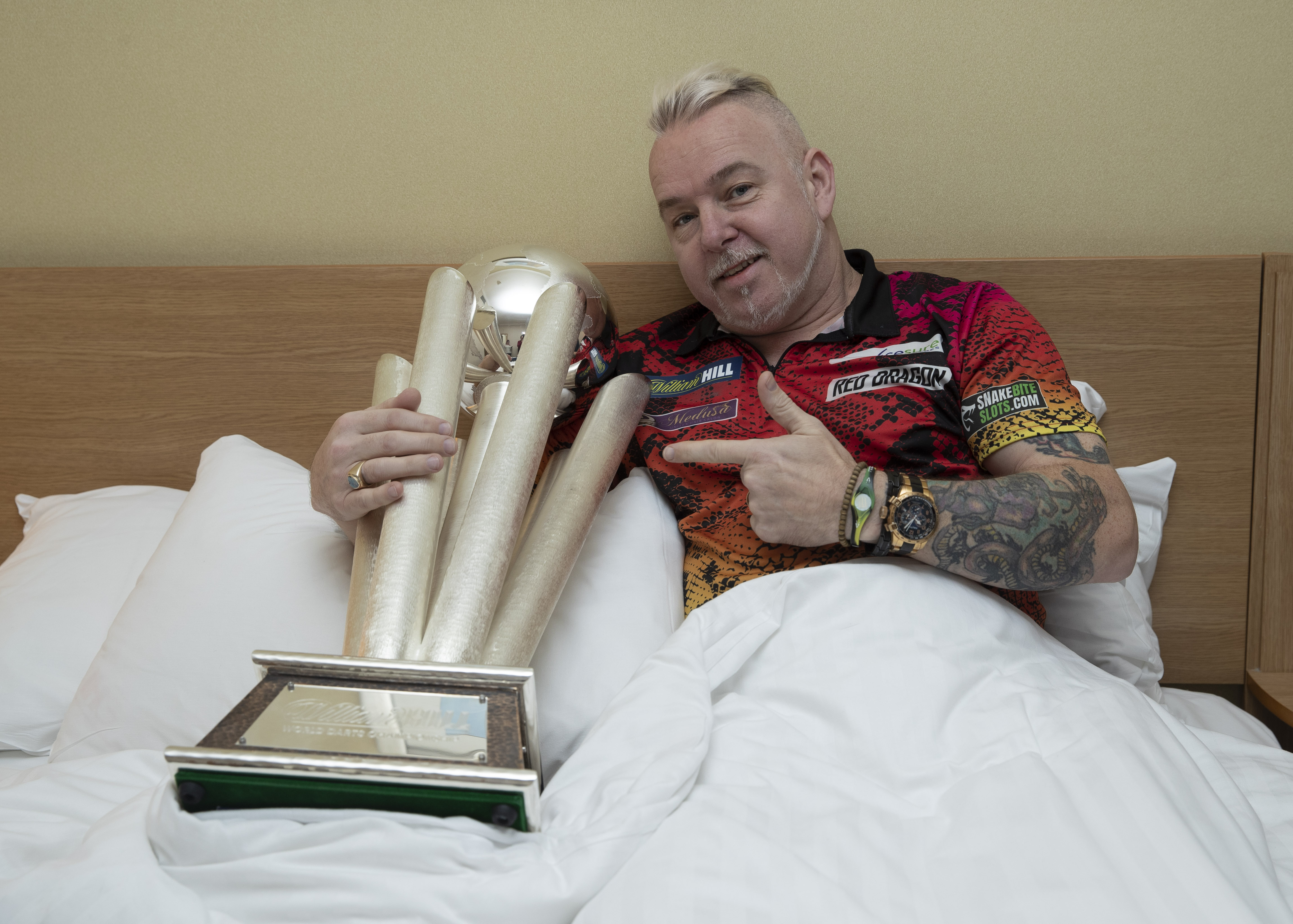 As well as winning the World Championship on New Year's Day and The Masters in February, Wright has also tasted success away from the TV cameras by winning a Players Championship title.

After an inconsistent start to his Premier League campaign, Wright is now well in the hunt to make the Play-Offs after back-to-back victories over Nathan Aspinall and Michael Smith.

"I think this year the standard has gone mad, everyone is on it and everyone is playing well," Wright continued.

"I was just starting to have a good run in the Premier League so I'm gutted it's stopped for now.

"It still sounds amazing to be announced as World Champion by John McDonald, it gives me an amazing buzz on the walk-on.

"I think if I had to retire tomorrow I would be happy with the career I've had, but I always want more and I've got a while to go yet."