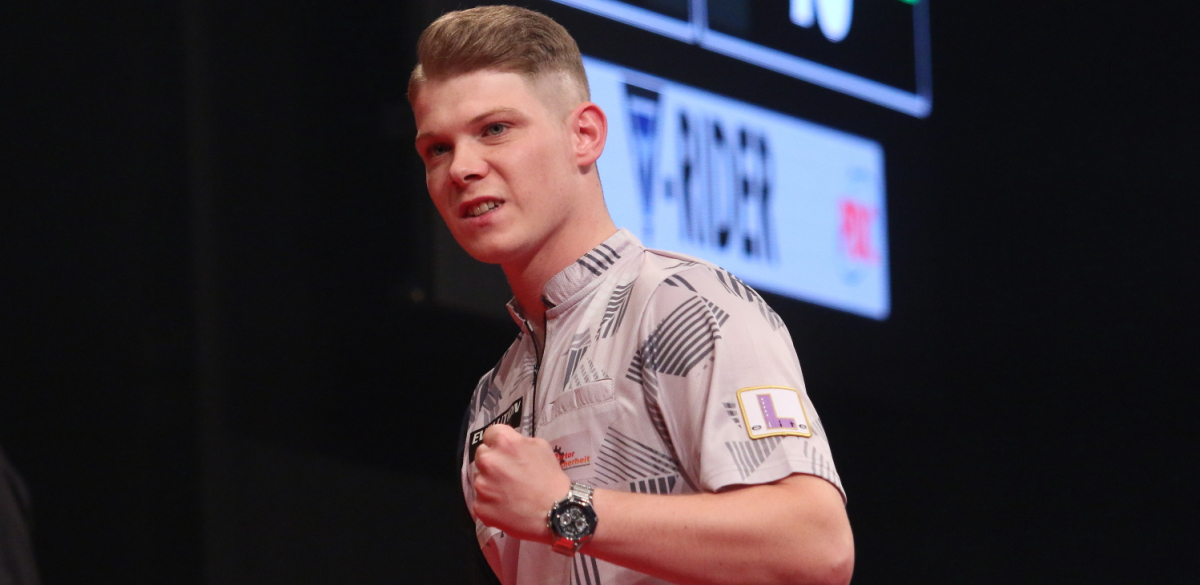 Here we take a look at the latest standings in the race to qualify for the European Championship ahead of this weekend's International Darts Open, the final European Tour event of 2020.
The International Darts Open (ET4) will be staged at the Sachsenarena in Riesa in front of fans from Friday to Sunday, with all three days of action broadcast on PDCTV - click here to subscribe.
The tournament will be the last chance for players to break into the top 32 on the European Tour Order of Merit (listed below), with the top 32 players qualifying for the European Championship - a televised event which will take place from October 29-November 1 at the König Pilsener Arena, Oberhausen.
Scott Waites currently occupies the 32nd spot in the rankings, but is one of four players in the current top 32 on £4,000 prize money - alongside Jeffrey de Zwaan, William O'Connor and Kim Huybrechts - who have not qualified for ET4.
Young German talent Nico Kurz heads up the chasing pack, but he must first qualify for this weekend's event at Thursday's Host Nation Qualifier - follow live scores, stats and results of the qualifier through DartConnect.
Adrian Lewis, Stephen Bunting and Brendan Dolan are among the players with work to do to force their way into the top 32 this weekend.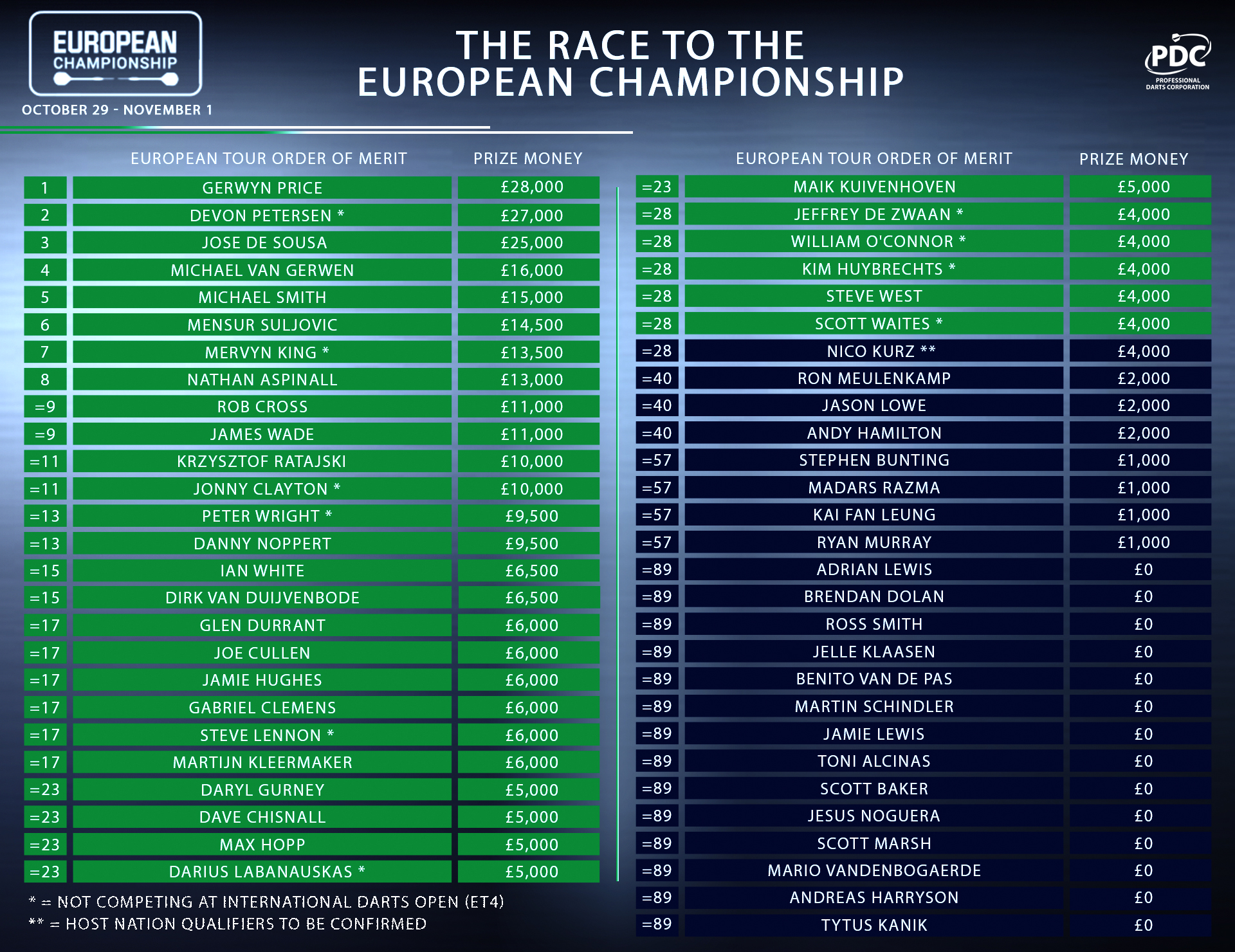 Should players be tied on prize money on the European Tour Order of Merit, PDC Rule 3.2 would be used to split any ties and in this instance would revert to the relevant players' ranking on the main PDC Order of Merit.

Rule 3.2 states: In the case of ties in any Order of Merit (money won) or Merit Table (points won), the countback rule will apply; this will be the cumulative money or points won by a player in the previous four eligible Events in the Order of Merit or Merit table where a tie has occurred. In cases where there is still a tie, this countback will continue one Event at a time until there is a separation.

If two or more players cannot be separated by countback over the entire eligible period of the relevant Order of Merit, the player ranked highest in the main Order of Merit shall be deemed to be highest ranked, with countback continuing indefinitely until a split can be made after the initial four Events on the main Order of Merit.

If this procedure does not produce a separation, a play-off will be organised between the affected players.