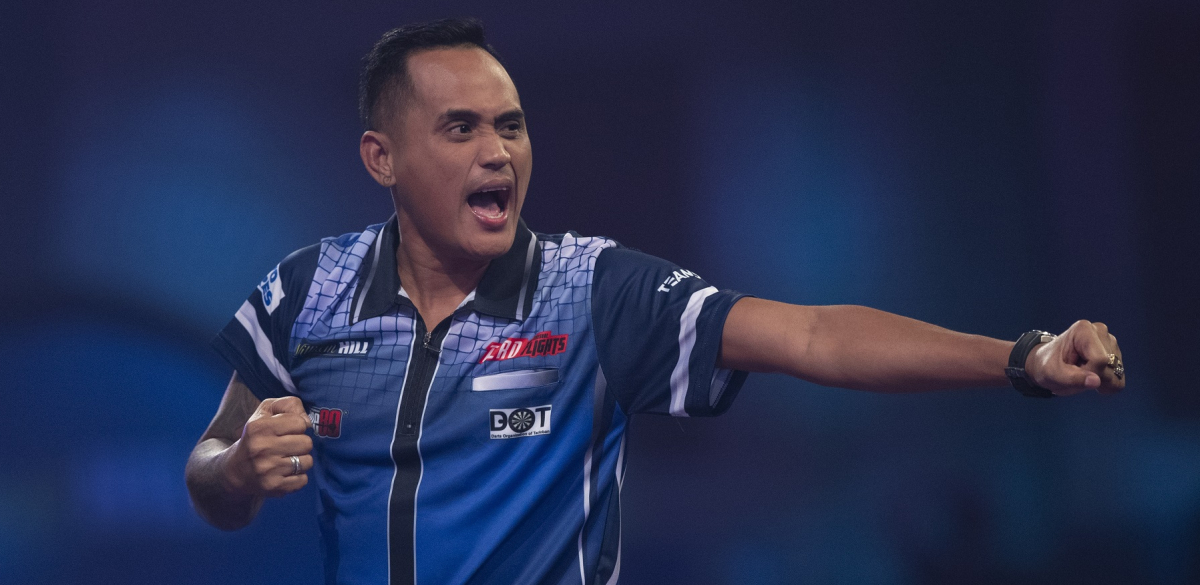 Players across Asia will have a chance to qualify for the William Hill World Darts Championship in four knockouts to be held later in November.
In recent years, four players have qualified to compete in the World Championship from the PDC Asian Tour, which has been unable to take place in 2020 due to the global Covid-19 pandemic.
Those four places will now be taken by qualifiers to come from events to be staged in China, Philippines, Japan and Hong Kong later in November.
The PDC Asia China Qualifier will be held on Sunday November 22 at the Cuesoul Darts Club in Xiamen City.
The following weekend will see the event in the Philippines held on Saturday November 28 in Tacloban City, subject to local government approval, with events on Sunday November 29 being held in Japan at the Darts Stadium Ikebukuro in Tokyo and in Hong Kong at the Regal Oriental Hotel in Kowloon.
Entry will be open to nationals of the host nation as well as residents who are eligible to play on the PDC Asian Tour. Players must also be able to travel to London to compete in the World Championship.
Players requiring further information can contact Joe Mei.
To clarify, to play on the PDC Asian Tour:
* The player must have been born in an eligible nation and is aged 16 or above at the date of the event; OR
* The player must hold a valid passport for an eligible nation; OR
* The player has continuous residency (defined as their primary or permanent home in the nation) for five consecutive years immediately preceding the date of the relevant event in an eligible nation.
Eligible nations are: Afghanistan, Bangladesh, Bhutan, Brunei, Cambodia, China Mainland, Hong Kong, India, Indonesia, Japan, Iran, Iraq, Kazakhstan, Kuwait, Kyrgyzstan, Laos, Macao, Malaysia, Mongolia, Myanmar, Nepal, Oman, Pakistan, Philippines, Qatar, Saudi Arabia, Singapore, South Korea, Sri Lanka, Taiwan, Tajikistan, Thailand, Turkmenistan, UAE, Uzbekistan, Vietnam, and Yemen