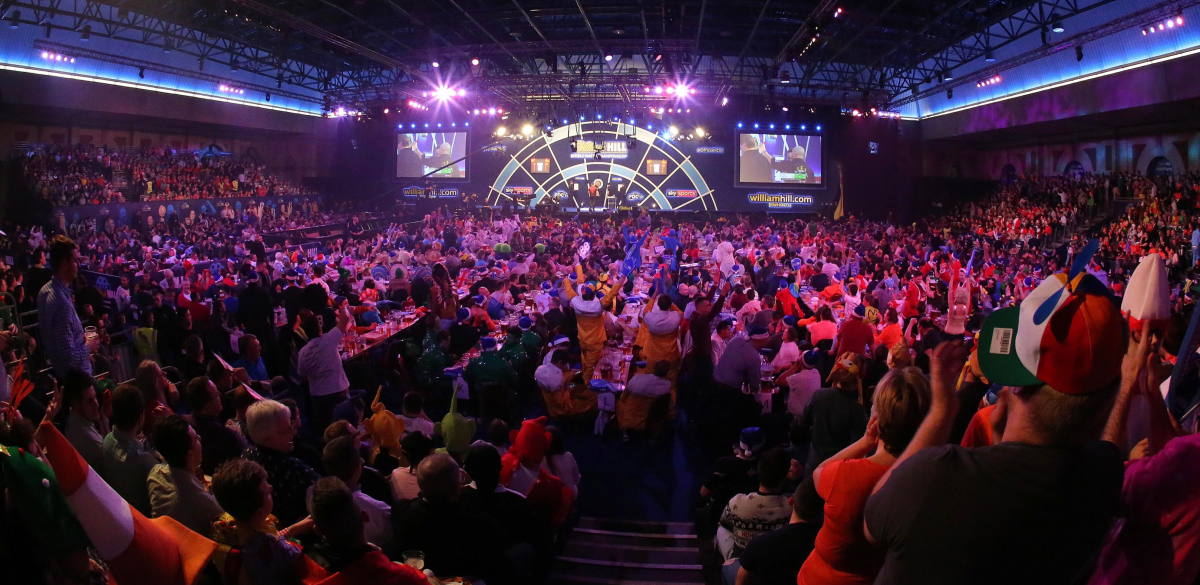 Six places at the 2020/21 William Hill World Darts Championship will be on offer at Monday's PDPA Tour Card Holder Qualifier in Coventry, while further international representatives have also been confirmed for the Alexandra Palace showpiece.
Due to the ongoing effects of the coronavirus pandemic, a number of qualifying events have been unable to take place meaning four additional places will be on offer in Monday's qualifier, which will now be played as two separate qualifying events: UK and Rest of the World.
Four places will be available at the UK Qualifier and two will be on offer at the Rest of the World Qualifier.
Matches will be played over a best of 11 legs up to the last round when the format increases to best of 13 legs.
Eight players will be seeded in the UK Qualifier, while four will be seeded in the Rest of the World Qualifier.
The six losers from the final qualifying round will form a combined reserve list in Order of Merit order to step in in case of any Order of Merit withdrawals or withdrawals from a specific qualifying route where the next qualified player is unable to participate.
Elsewhere, PDC Nordic and Baltic Qualifier Kim Viljanen has withdrawn from the World Championship for health reasons and will be replaced by fellow Finn Marko Kantele, the next highest ranked player on the PDCNB Order of Merit.
Lourence Ilagan and Di Zhuang won the PDC Asian Tour Qualifiers in the Philippines and China respectively, with further events taking place this weekend in Japan and Hong Kong to replace this year's cancelled series of Asian Tour events.
Indian Darts Federation number one Amit Gilitwala will be the Indian representative, and Brazil's Diogo Portela, the only South American player currently competing regularly in PDC events, will be the South American representative.