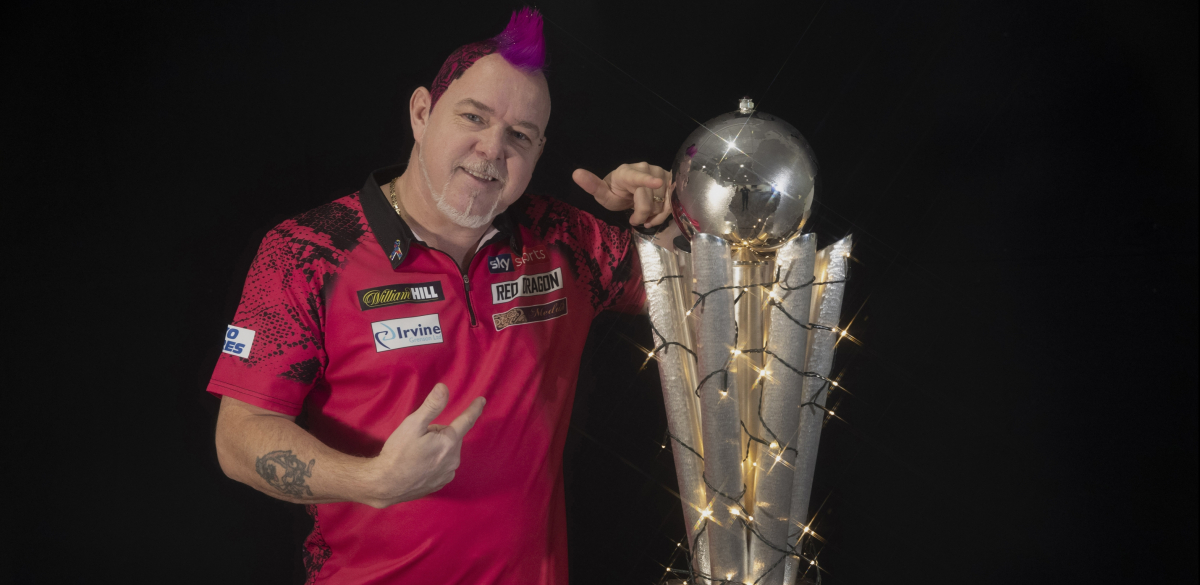 Reigning champion Peter Wright believes he is the player with least pressure on his shoulders at this year's William Hill World Darts Championship.
 
Wright famously exorcised his final demons by defeating Michael van Gerwen in style to become World Champion for the first time almost 12 months ago.
 
The 50-year-old's 12th appearance at Alexandra Palace will begin with a second round tie against either Steve West or Amit Gilitwala tonight.
 
"I've already accomplished my dream. It's the other guys who have never won it so the pressure is on them," Wright explained.
 
"I've done it, so it doesn't matter what happens now. That moment will never be taken away from me.
 
"That said, I'll be going out all guns blazing to try and take the Sid Waddell Trophy home with me again."
Wright will be the star attraction on a big night for the sport, with 1,000 fans in attendance.
 
"It will be a special moment for me playing on the opening night of the World Championship in the reigning champion's slot," Wright continued.
 
"I will enjoy the occasion, whoever I play against, but also need to keep my focus because all the expectation is on you on that opening night.
 
"Hopefully I get through that hurdle and then I can relax into the rest of the competition and see how it goes.
 
"I know the game is there, the way I'm practicing is good enough to win it again.
 
"It's just a case of using the right darts and everything coming together again like it did last year. I'm going to enjoy it.
"Honestly, I think I can defend this title."
Global coverage will be headlined by coverage on the dedicated Sky Sports Darts channel, while the PDC's international broadcast partners will include RTL7 in the Netherlands, DAZN in various territories, Fox Sports in Australia, Sky Sport in New Zealand, PDCTV for Rest of the World Subscribers and at matchroom.live.
Schedule of Play
Tuesday December 15 (1800 GMT)
3x First Round, 1x Second Round
Steve West v Amit Gilitwala (R1)
Steve Beaton v Diogo Portela (R1)
Jeff Smith v Keane Barry (R1)
Peter Wright v West/Gilitwala (R2)