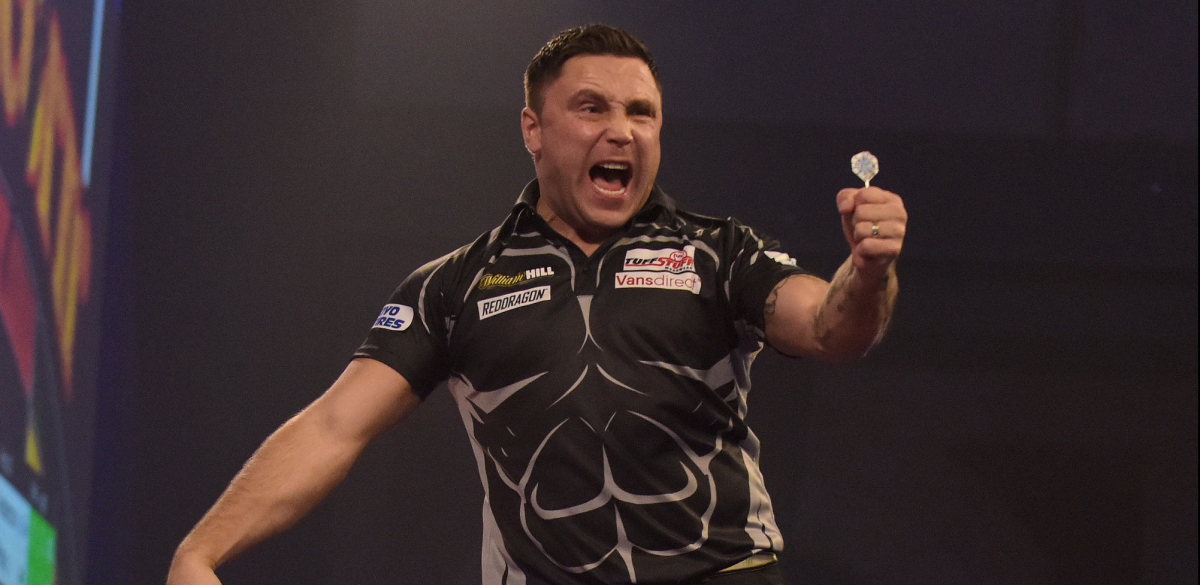 Gerwyn Price has joined an exclusive list of ten players to become the PDC's world number one following his William Hill World Darts Championship success.
The Welshman has succeeded Michael van Gerwen at the top of the PDC Order of Merit after scooping the £500,000 top prize at Alexandra Palace on Sunday night.
Price has also won the Grand Slam of Darts and World Grand Prix as ranked TV events during the two-year period of the Order of Merit, as well as being a finalist in the Players Championship Finals and UK Open.
The 35-year-old is only the tenth player to top the PDC rankings in almost 30 years of the organisation, while he is just the fourth - alongside Phil Taylor, Raymond van Barneveld and Van Gerwen - to be world number one since the move to a prize money-based Order of Merit in 2007.
Van Gerwen had been world number one for seven years since he claimed his maiden World Championship success in 2014, ending over five years at the top for Phil Taylor during one of the Stoke legend's eight spells heading the rankings.
Reflecting on the achievement, Price said: "I'm proud of myself. It means the world to me.
"I never thought I could become World Champion or world number one. It's a crazy achievement.
"Michael's a great player and I think this will inspire him. He's a top professional and works so hard at his game, but so does Peter and I think they and all the players now will look at me and want to be where I am."
The PDC operated a points-based ranking system up to 2007, where tournaments were given points based on a number of categories, from World Championship to TV events and other ranked non-televised events.
The move to an Order of Merit saw prize money from two years of ranked events count towards a players' position, with three players now above £1 million concurrently for the first time.
The full list of PDC world number ones is:
January 1993-November 1994 - Alan Warriner
November 1994-April 1995 - Dennis Priestley
April 1995-August 1996 - Rod Harrington
August 1996-September 1996 - Phil Taylor
September 1996-August 1998 - Alan Warriner
August 1998-August 2000 - Rod Harrington
August 2000-September 2000 - Phil Taylor
September 2000-October 2001 - Peter Manley
October 2001-January 2002 - Alan Warriner
January 2002-February 2002 - Phil Taylor & Alan Warriner (joint)
February 2002-May 2002 - Alan Warriner
May 2002-January 2003 - Phil Taylor
January 2003-July 2003 - John Part
July 2003-February 2005 - Phil Taylor
February 2005-March 2006 - Colin Lloyd
March 2006-May 2006 - Phil Taylor
May 2006-January 2007 - Colin Lloyd
January 2007-January 2008 - Phil Taylor
January 2008-June 2008 - Raymond van Barneveld
June 2008-January 2014 - Phil Taylor
January 2014-January 2021 - Michael van Gerwen
January 2021 - Gerwyn Price