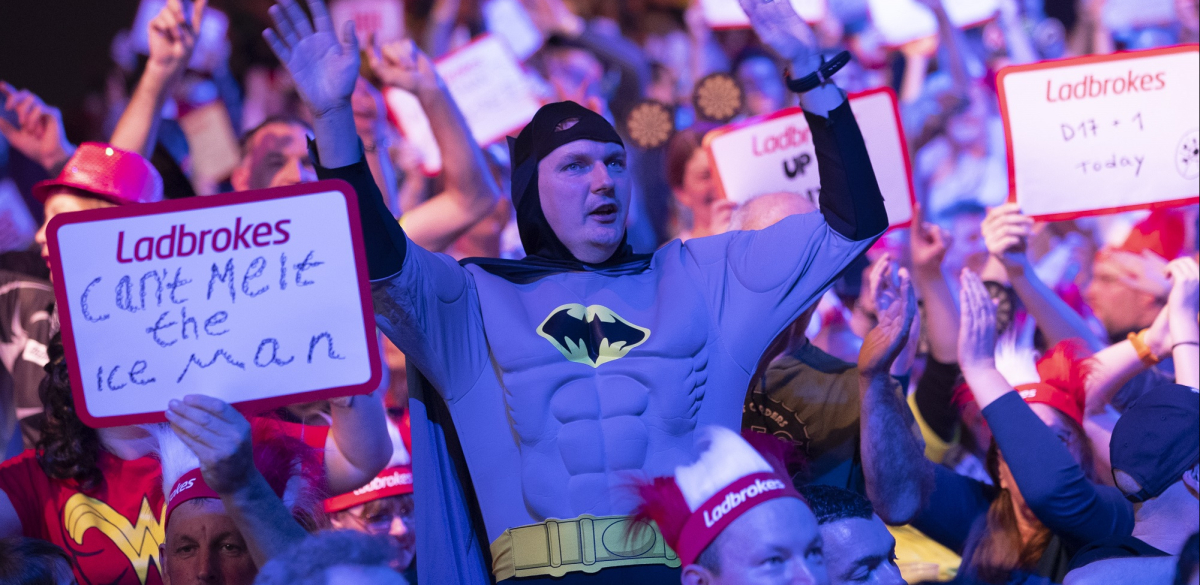 Fans can be a part of the action at the 2021 Ladbrokes Masters by downloading their own 180 card and sending pictures and videos for the fan screen in the venue.
Although the Ladbrokes Masters will be played behind closed doors this year, as 24 players compete from January 29-31, fans watching around the world can still get involved with the event.
The 180 card can be downloaded from this link, allowing you to write your messages and support your favourite stars from home.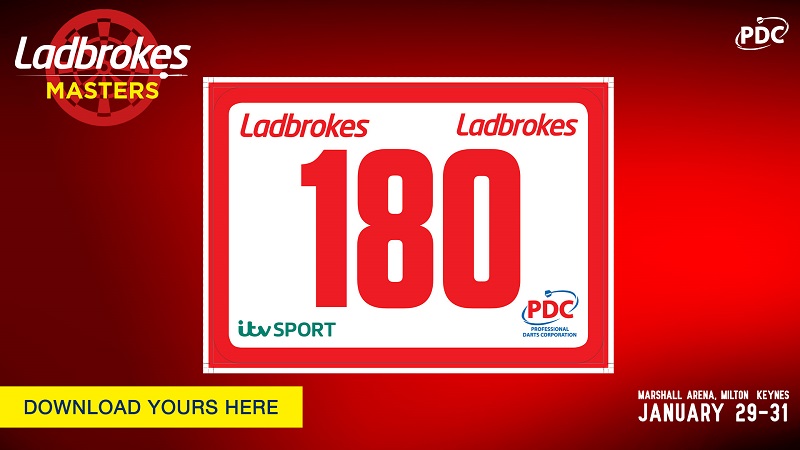 In addition, fans can also send in pictures or videos for the fan screen which will be inside the Marshall Arena during the event - with one lucky fan with the most creative submission to WIN a shirt signed by the 2021 Masters champion!
Click here to upload your pictures or videos.