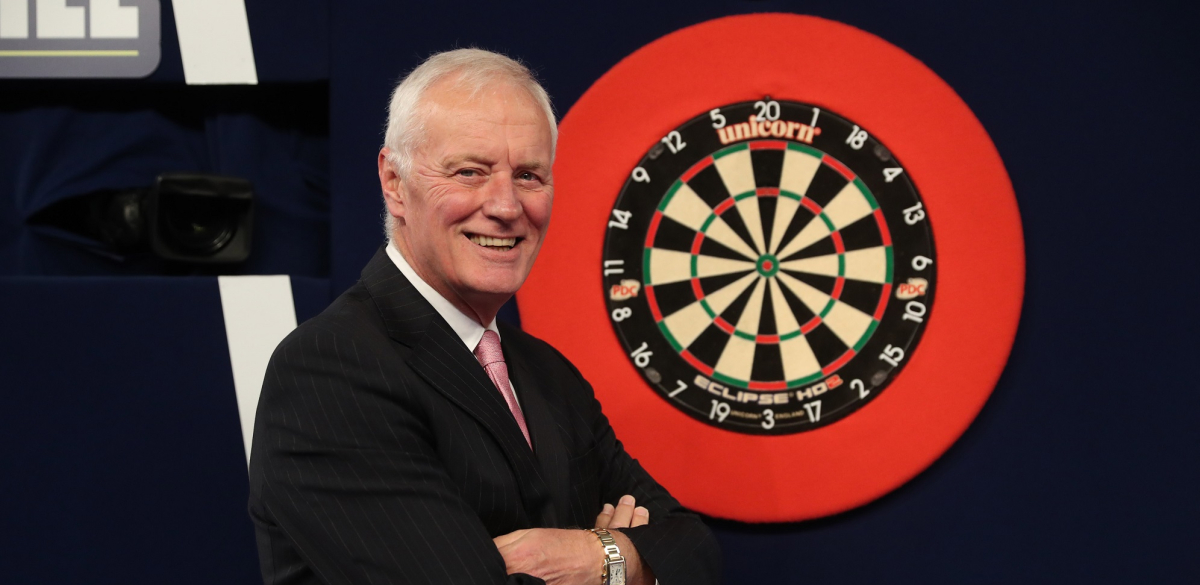 PDC chairman Barry Hearn OBE has been unveiled as the 17th inductee into the PDC Hall of Fame to recognise his contribution across over two decades in the sport.
Hearn has been chairman of the Professional Darts Corporation since July 2001, and has overseen the most successful period of growth in the sport's history since.
A sports promoter who rose to fame in snooker and boxing during the 1980s, Hearn's Matchroom Sport company had initially worked with the PDC handling international TV sales during the organisation's early days.
Hearn's arrival as chairman in 2001 came as part of a new era for the sport, with the introduction of the UK Open, Las Vegas Desert Classic and Premier League being followed by the development of the ProTour circuit to increase opportunities for professional players.
Prize money has soared to above £10 million per year, and the World Series' introduction alongside affiliated tours worldwide has given the sport a truly global platform.
Hearn joins the likes of PDC founders Dick Allix and Tommy Cox and former stars Phil Taylor, Eric Bristow MBE, John Lowe MBE, Dennis Priestley, Rod Harrington and John Part in the PDC Hall of Fame.
"It's lovely and as I suppose as you get older you treasure these moments even more," said Hearn. "I'm happy to be there with some of those legends who have already been inducted, and it gives you a good feeling.
"We all like a little tap on the back to say well done, and it's very much appreciated by me and the whole Hearn household.
"To stand alongside those other legends is a source of pride, of course, and I think they would agree that it's not the individuals, it's the collective attitude of the PDC, the family, that really believes in what we're doing.
"If I look back on my life, my involvement in the PDC has probably been one of, if not the most successful sides of my promotional sporting life.
"To have the opportunity to take a game ridiculed in some quarters and to make it into this major international global sport, where TV viewing figures are generally only beaten by football, is huge.
"Where we've come from as individuals and as a sport is a testament on what hard work and discipline and sacrifice can do, and there's a message there for everyone.
"We've been on a wonderful journey; the journey is still in progress but we've changed the world of sport through darts. Twenty years ago that journey began, and I think the induction into the PDC Hall of Fame is a pat on the back that we all share."
The Matchroom Sport portfolio of events also includes golf's PGA EuroProTour and high-profile events in pool, tenpin bowling, fishing, netball, basketball and gymnastics, while Hearn is a former owner of Leyton Orient football club.
The Matchroom Sport Charitable Foundation, founded in 2016, supports various charities, foundations and hospices across the UK.
Barry Hearn received an OBE in the 2021 New Year's Honours, recognising his services to sport.