Scott Mitchell is excited to start a 'new chapter' of his darting career this week as a PDC professional.
The former Lakeside champion will be in action as a PDC Tour Card holder for the first time on Thursday, having previously enjoyed a taste of ProTour action in 2020 thanks to his high standing on the Challenge Tour.
Mitchell, who switched to the PDC last January, will be one of 19 new faces to hold a Tour Card for the first time in 2021 and the 50-year-old is relishing the prospect.
"I'm still on cloud nine but the hard work starts now. It's a chapter I'm looking forward to in my darting life," Mitchell told The Darts Show Podcast.

"For someone experienced like me it's probably not as much of a new venture as it for some of the younger lads.

"I'm going back into a room with a lot of people I've been in the same room with for ten years in my BDO days so it's like going in a time machine in a way.
"I'm really looking forward to getting started. To know you're part of the best 128 professional darts players on the planet is something to be proud of.
"The main transition is playing in the very professional playing conditions of the ProTour. The way the PDC have it set up means there are no excuses, it's all down to you to perform.
"I've got to work out a way of getting my best game out there 85% of the time and that comes down to preparing properly."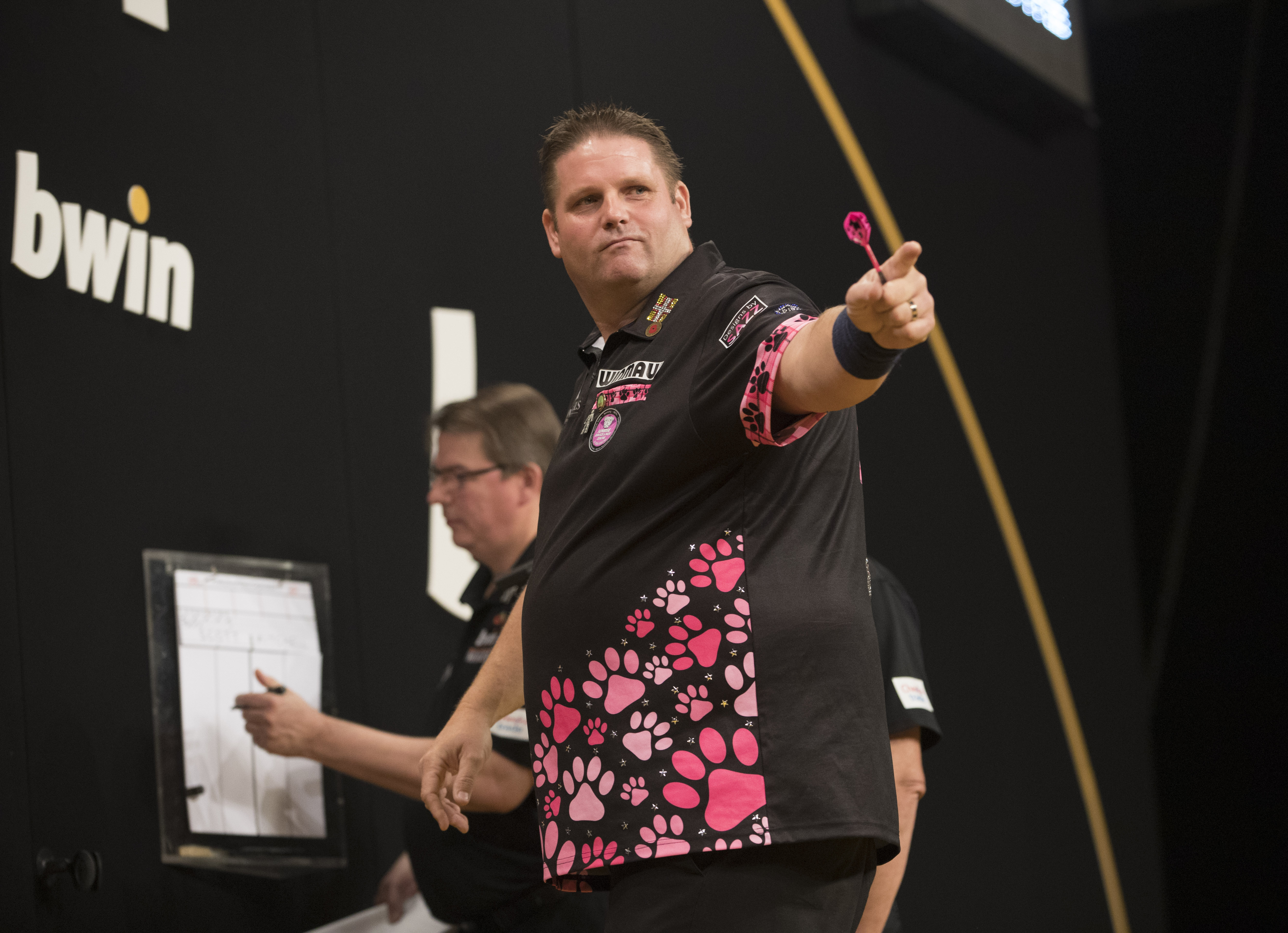 One of the BDO's top performers for over a decade, Mitchell competed as one of the organisation's representatives in the Grand Slam of Darts from 2016-18, and is eager to make a return to the big stage of televised events.
"I can't wait to play in front of the big PDC crowds," Mitchell added.
"We play the game because we want people to watch us and enjoy it.

"It's great to be up there on the big stages with all those fans in. There's nothing better in life, it's the most amazing feeling."
Players Championships 1-4 (Super Series 1) will be the first chance to see the new-look field of Tour Card Holders in action in 2021, with action from two boards shown live on PDCTV from 1400 GMT.