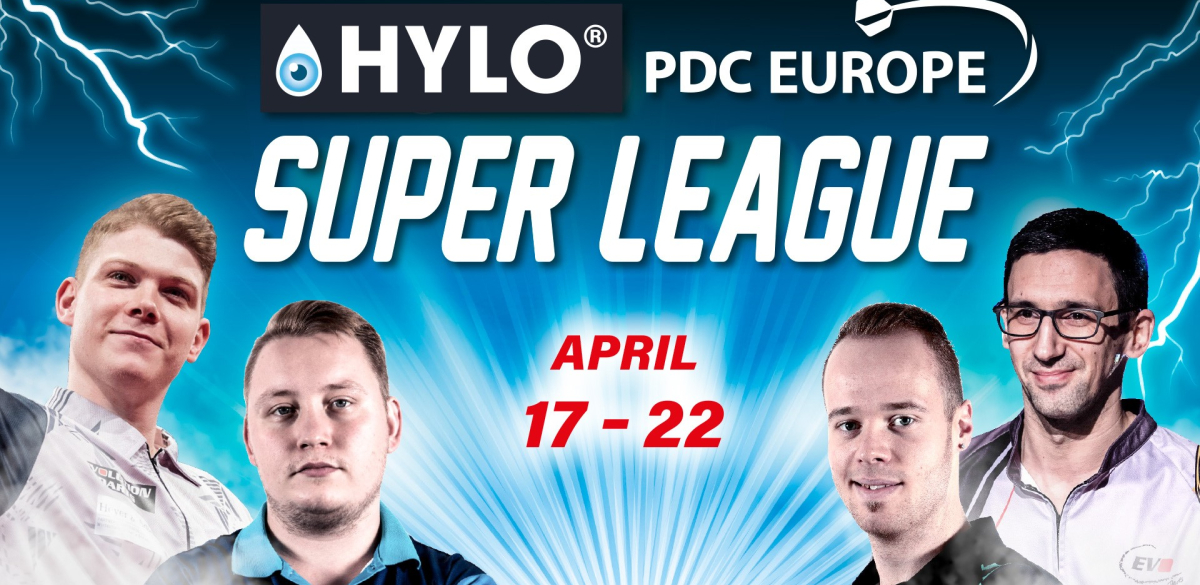 The 2021 Hylo PDC Europe Super League will be broadcast from April 17-22 on PDCTV, as Germany's top stars battle it out for a place in the 2021/22 William Hill World Darts Championship.
The tournament will return to the screens of darts fans for a second successive year, after last year's tournament saw Nico Kurz crowned champion.
Taking place at the H+ Hotel in Niedernhausen for the first time, a revamped format will see 24 of Germany's hottest talents in action across six days.
The tournament will be played on up to four boards simultaneously with selected matches broadcast live on Sport1 in Germany (online live stream) and on PDCTV where English commentary will be available.
Around 35 hours of darts will be broadcast, with all matches from the quarter-finals stage onwards will be broadcast.
The schedule of play and tournament format are confirmed below.
Hylo PDC Europe Super League
Schedule of Play
Saturday April 17 (1300 CEST)
15x Preliminary round matches
All matches best of 11 legs
Sunday April 18 (1300 CEST)
15x Preliminary round matches
All matches best of 11 legs
Monday April 19 (1200 CEST)
14x Group stage matches
All matches best of 11 legs
Tuesday April 20 (1200 CEST)
14x Group stage matches
All matches best of 11 legs
Wednesday April 21 (1500 CEST)
Quarter-finals
All matches best of 17 legs
Thursday April 22 (1445 CEST)
Semi-Finals
Best of 19 legs
Final
Best of 21 legs
The first two days of action will see players compete in four groups of six over the best of 11 legs. Players will be awarded one point per win, with any ties being split by the following criteria:
 
1. Leg-difference
2. Legs won
3. Head-to-head
4. DartConnect average
5. Tie-break match (best of 11 legs)
 
When all players within the preliminary round groups have played each other twice, the bottom two players in each group will be eliminated.
 
On Monday and Tuesday, the 16 remaining players will be drawn into two groups of eight in the same round-robin format, with all players playing each other twice before the top four players in each group qualify for the quarter-finals.
 
The quarter-finals will be played on Wednesday, April 21, before the race to Ally Pally reaches its climax with the semi-finals and final on Thursday.
 
Preliminary round groups for Saturday and Sunday's play have been confirmed:
 
Group A
Martin Schindler
Dragutin Horvat
Kevin Münch
Karsten Koch
Lukas Wenig
Marcel Gerdon
 
Group B
Nico Kurz
Christian Bunse
Sascha Stein
Manfred Bilderl
Jens Kniest
Michael Hurtz
 
Group C
Robert Marijanovic
Florian Hempel
Kai Gotthardt
Thomas Köhnlein
Niko Springer
Stefan Nilles
 
Group D
Max Hopp
Steffen Siepmann
Daniel Klose
Rene Eidams
Franz Rötzsch
Marco Obst