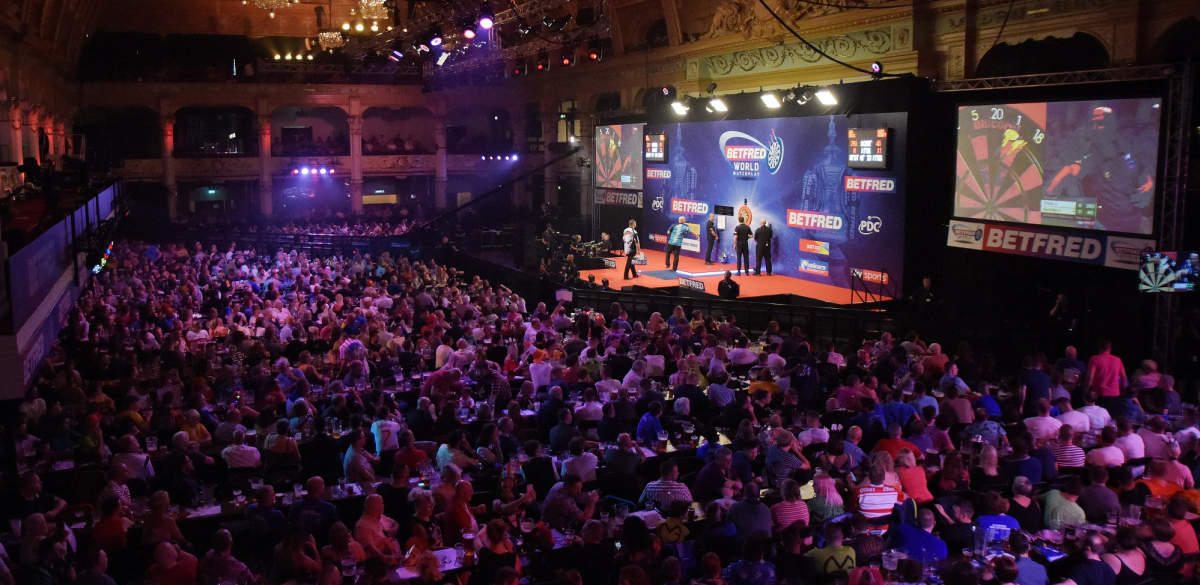 The PDC would like to provide an update for ticket holders for Saturday July 17 and Sunday July 18 at the 2021 Betfred World Matchplay.
As of Friday June 25, the PDC has permission for a capacity of 803 for the three sessions across those two days.
The usual capacity for the event is 2000, therefore only around 40% of ticket holders will be able to attend as things stand.
Therefore, we regret to announce that due to the logistical impracticalities of enforcing social distancing with spectators who have standing tickets, all purchasers of standing tickets for those two days will be contacted next week and offered a deferral of their tickets to the corresponding session in 2022, or a full refund.
All season ticket holder tickets will be honoured although season ticket holders should note that their seat location may change and on a small number of occasions their group may not be all seated together for those three sessions, particularly if they have purchased more than six season tickets together.
All remaining seats will be allocated by way of a random draw amongst ticket holders across both remaining categories of ticket – table and balcony. This draw will take place early next week and ticket holders will be notified directly of the outcome of the ballot.
Ticket holders will only be placed in the draw to which their purchased tickets relate, and the draw will be for complete groups (i.e. if you purchased six tickets, you will receive either six, or no tickets in the ballot). If you have purchased tickets for different sessions across these two days, each purchase will be treated separately as each session is drawn separately.
PDCTV Annual Members who purchased in the priority sale window will be drawn first, and any remaining seats will be drawn from ticket purchasers who purchased in the general sales window.
If it becomes possible for the capacity to be increased again before the event, ticket holders who missed out in this ballot will be given priority to purchase any tickets which were not previously available.
The PDC would like to thank our sponsors and partners for their understanding of these circumstances and can confirm that due to this co-operation, fewer than 4% of tickets for these sessions will be allocated to sponsors and partners.
The PDC is expecting, and planning for, a full crowd from Monday July 19 until the end of the tournament, therefore ticket holders from Monday July 19 onwards need not take any action. If this situation changes, we will contact ticket holders as soon as is possible.
We would like to thank all ticket holders for their patience and understanding of this complicated and ever-changing situation.