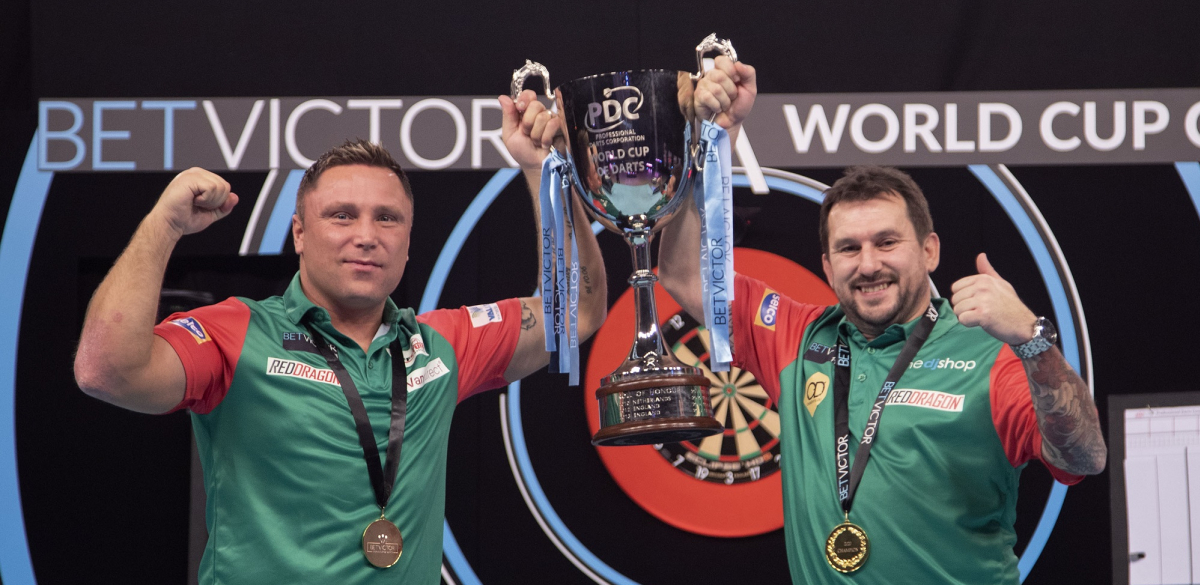 Tickets for the 2021 Cazoo World Cup of Darts are now on sale ahead of September's event in Jena.
The Sparkassen-Arena will host the 32-nation tournament from September 9-12 as the World Cup returns to Germany.
The arena will currently be able to host up to 500 fans per session during the World Cup due to regulations in Germany, although that figure could be increased ahead of the event.
Ticket holders for the previously-planned 2020 World Cup of Darts and German Darts Open events had the first opportunity to purchase tickets, with tickets now available on general sale through PDC Europe.
Fans will be required to be fully vaccinated, recuperated or tested and will also be required to provide a negative Covid-19 test result on the day of the event.
Fans will be required to wear a face mask when moving around the venue, which may be removed when seated.
Tickets for the event are available through PDC Europe.
2021 Cazoo World Cup of Darts
Thursday September 9 (1900 local time)
8x First Round 
Table Tickets: €22.50
Tiered Seat Tickets: €17.50
Friday September 10 (1900 local time)
8x First Round 
Table Tickets: €22.50
Tiered Seat Tickets: €17.50 
VIP: €120 
Saturday September 11 
Afternoon Session (1300 local time)
4x Second Round 
Table Tickets: €30 
Tiered Seat Tickets: €25
VIP (ticket for both sessions): €180
Evening Session (1900 local time)
4x Second Round 
Table Tickets: €37.50
Tiered Seat Tickets: €30
VIP (ticket for both sessions): €180
Sunday September 12 
Afternoon Session (1300 local time)
Quarter-Finals 
Table Tickets: €30
Tickets Stands: €25
VIP (ticket for both sessions): €180
Evening Session (1900 local time)
Semi-Finals & Final 
Table Tickets: €37.50
Tiered Seat Tickets: €30
VIP (ticket for both sessions): €180