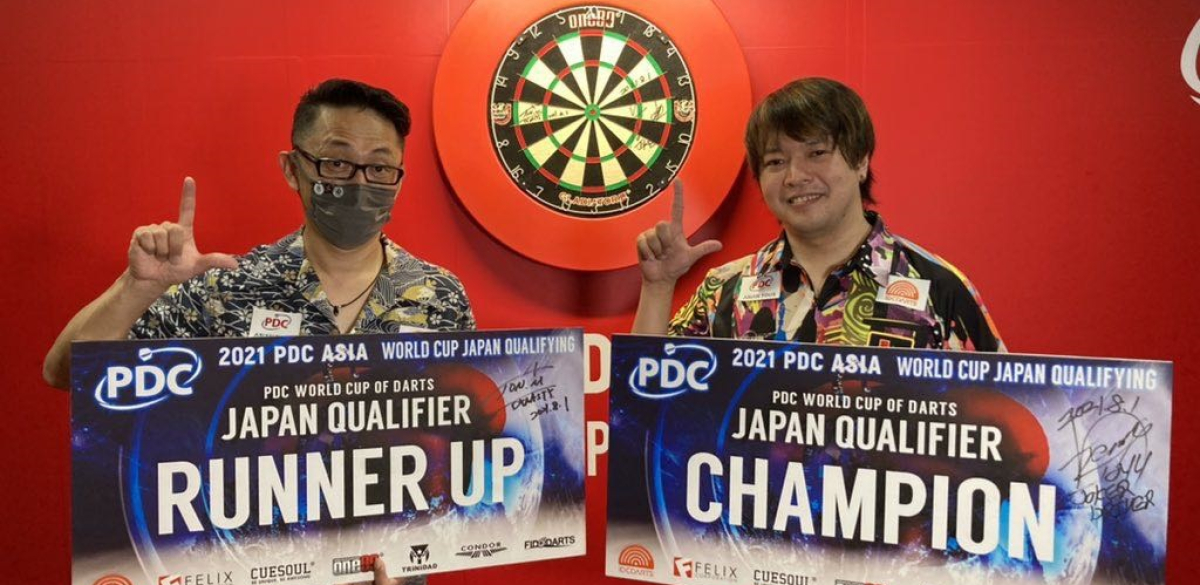 Toyokazu Shibata and Jun Matsuda will represent Japan in the 2021 Cazoo World Cup of Darts, while Artur Valle will partner Diogo Portela for Brazil.
Shibata and Matsuda will make their debuts in the World Cup in September after winning through the multi-stage qualifying events in Japan.
Players initially competed in three online qualifying phases, which attracted over 3,500 entries, before 16 players progressed to the final phase.
The final stages were held at the Darts Cafe Tito Plus in Fukuoka, where the last 16 played down in a knockout format to determine the two World Cup representatives.
Shibata defeated Ryuki Morikubo in the last 16 and then defeated the two Japanese qualifiers for last year's World Championship, Edward Shouji Foulkes and Toru Suzuki.
Matsuda, meanwhile, whitewashed Ryota Ishiwata and then defeated Hideaki Iwasaki and Mitsuhiko Tatsunami as he secured his place in the World Cup in Jena, Germany.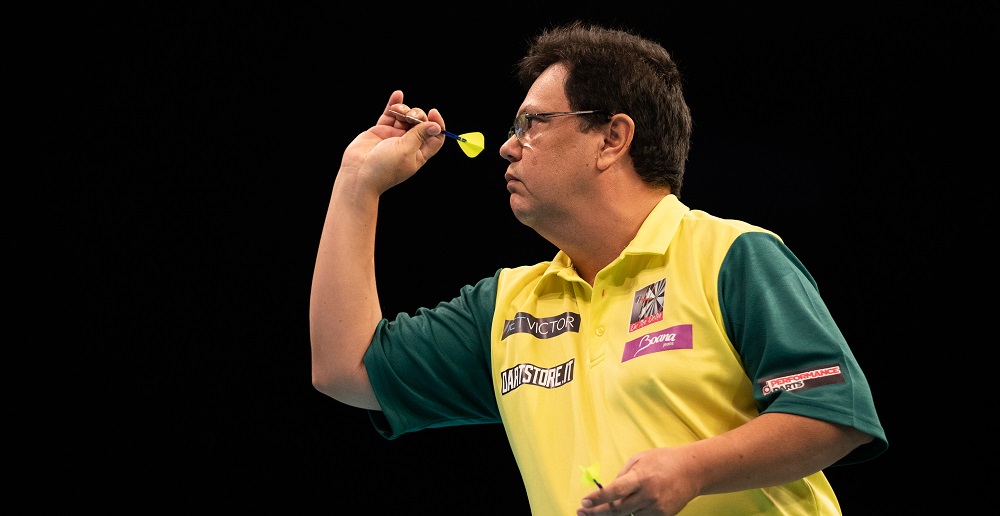 In Brazil, Valle won through the qualifier by defeating Ze Mario Portela 6-2 in the final to secure his second World Cup appearance.
The 55-year-old - a seven-time national champion from Fortaleza - previously partnered Diogo Portela in the 2019 World Cup, when Brazil lost to Sweden in round one.
2021 Cazoo World Cup of Darts
PDC Asia - Japan Qualifier
Quarter-Finals
Mitsuhiko Tatsunami 5–0 Tsuyoshi Mizuno
Jun Matsuda 5-2 Hideaki Iwasaki
Toru Suzuki 5-3 Yuta Shiraishi
Toyokazu Shibata 5-3 Edward Shouji Foulkes
Semi-Finals
Jun Matsuda 6-2 Mitsuhiko Tatsunami
Toyokazu Shibata 6-1 Toru Suzuki
Final
Toyokazu Shibata 7-5 Jun Matsuda
Brazilian Qualifier
Quarter-Finals
Ze Mario Portela 6-0 Bernardo Amaro
Bruno Rangel 6-0 Erick Moser
Artur Vale 6-2 Bruno Amaro
Rodrigo Bud 6-3 Anderson Vieira
Semi-Finals
Zé Mario Portela 6-5 Bruno Rangel  
Artur Valle 6-1 Rodrigo Bud   
Final  
Artur Valle 6-2 Ze Mario Portela